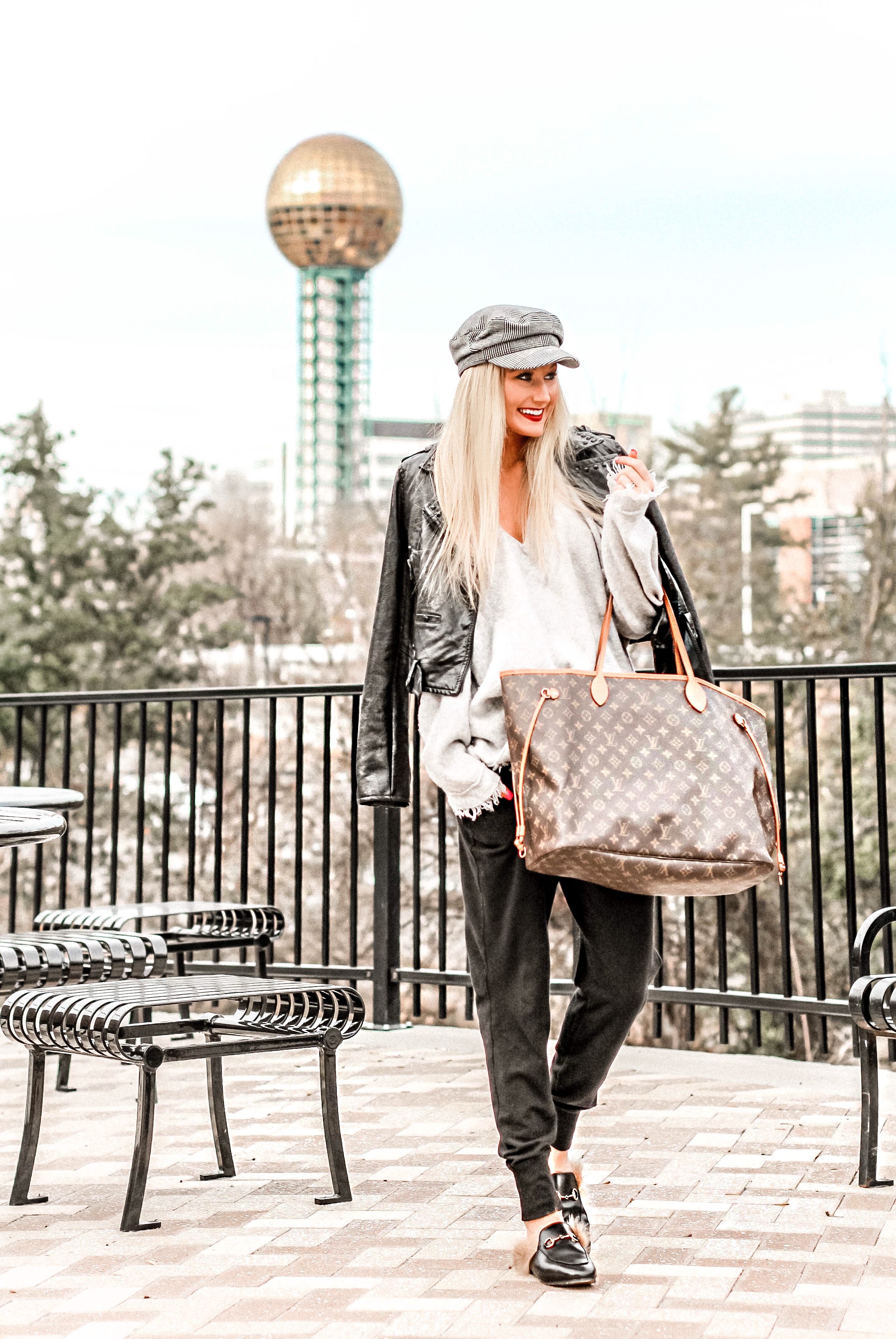 Don't get me wrong – it's so fun to get dressed up in fancy outfits, to look nice for special events or to feel like you've just stepped off the NYFW runway onto the streets of your hometown, but let's be real for a minute. NO ONE – and I mean no one – dresses up like that every single day of their life. We all have days where we just feel like wearing comfortable clothes – while still wanting to look stylish and put together. Whether it be running errands around town, a Saturday morning coffee or brunch date with your significant other, or for me, a full day without meetings – sitting at my desk working / planning content … you can still manage to feel super cozy in a comfortable, yet fashionable streetstyle-appropriate outfit.
I absolutely love posting elaborate, amazing outfit inspo for you all (I get overly excited about really awesome looks!), however, I also want to balance those with some #reallife outfit inspiration as well. Unless I have meetings, appointments or photo shoots during that particular work day, you can typically find me wearing outfits like this one. (I work from home by the way – for those who are new around here 🙂 ).
One of my go-to outfits on the days where I'm sitting at my desk for a long period of time consists of either joggers or leggings with a cozy, oversized sweater or cardigan (I'm always cold 24/7). Then, if I have to run out for a quick errand, I can quickly throw on a cool leather / moto jacket or bomber to stay warm and to elevate the look just a bit. I like to throw on a pair of leather slides or my favorite white sneakers to complete this type of outfit, and then, it takes my comfortable 'at-home' attire to a fashionable & appropriate look that I can wear out into the world.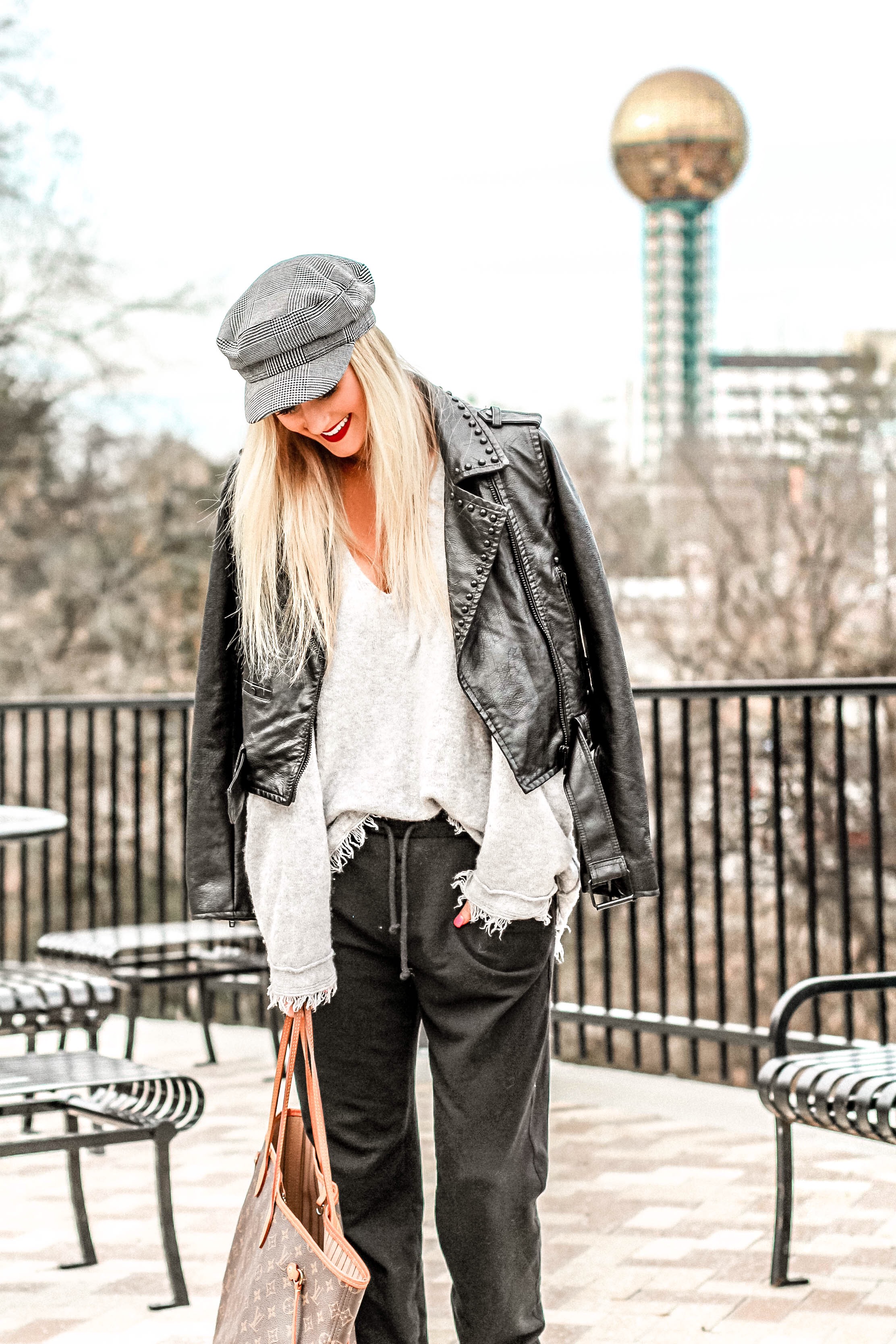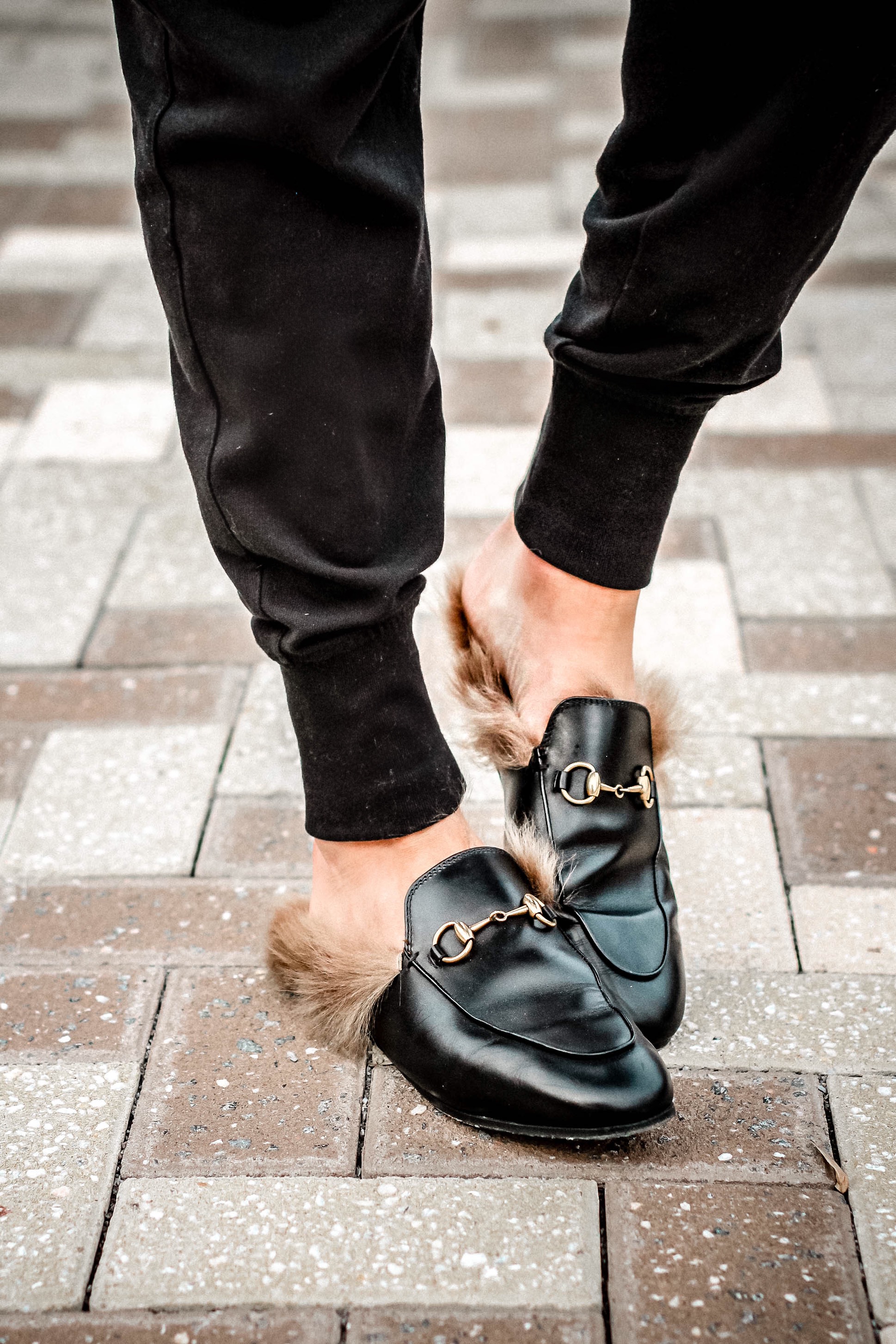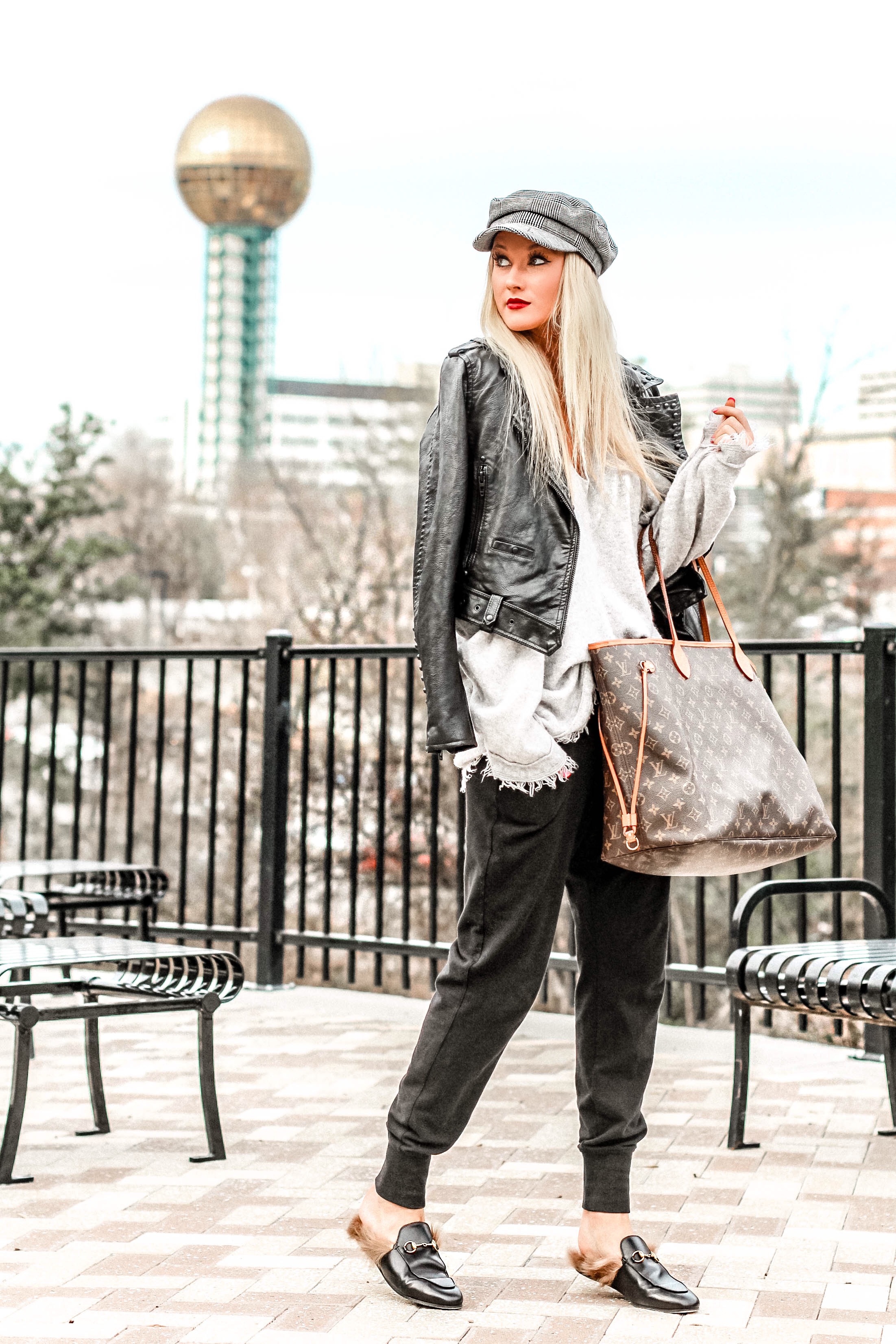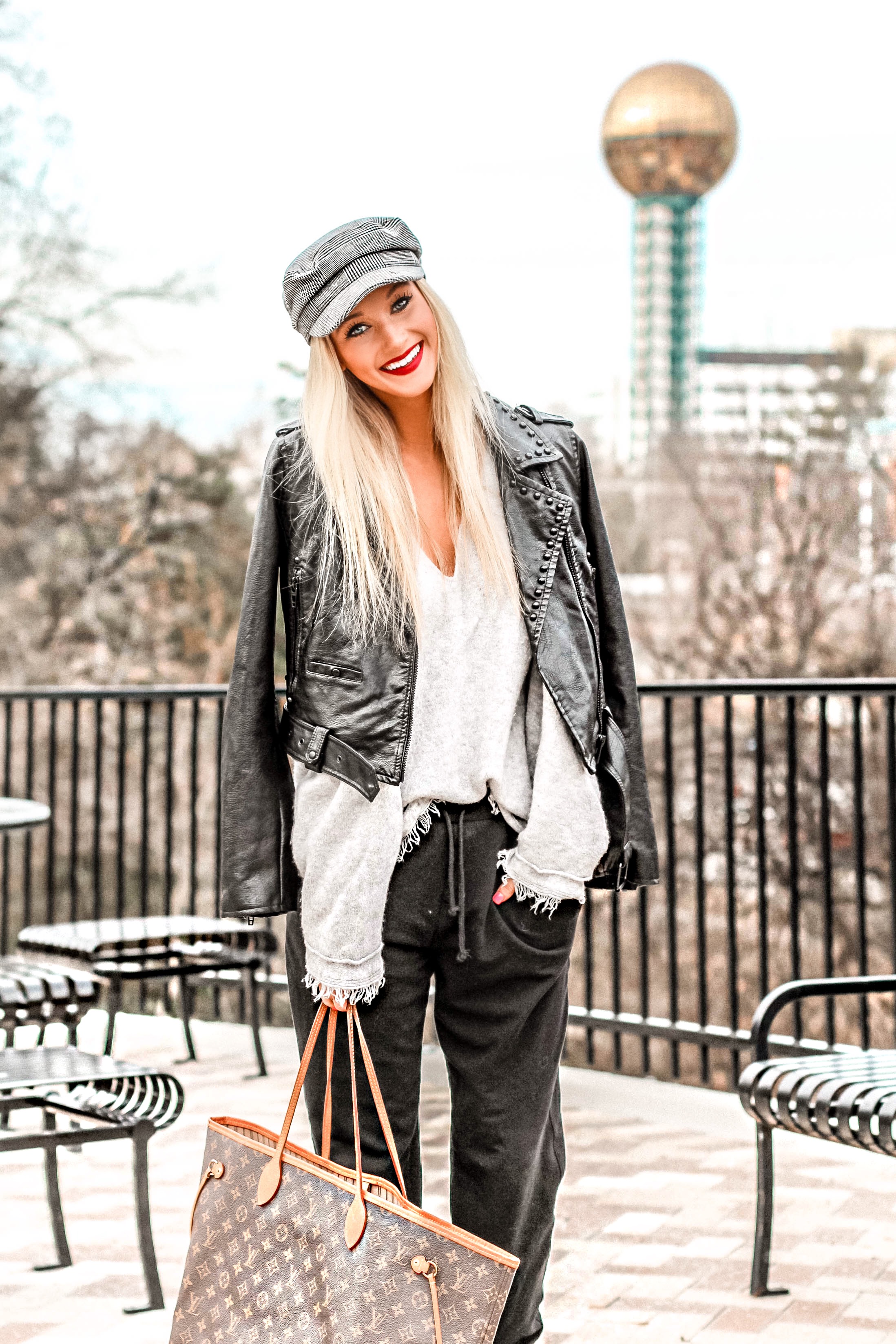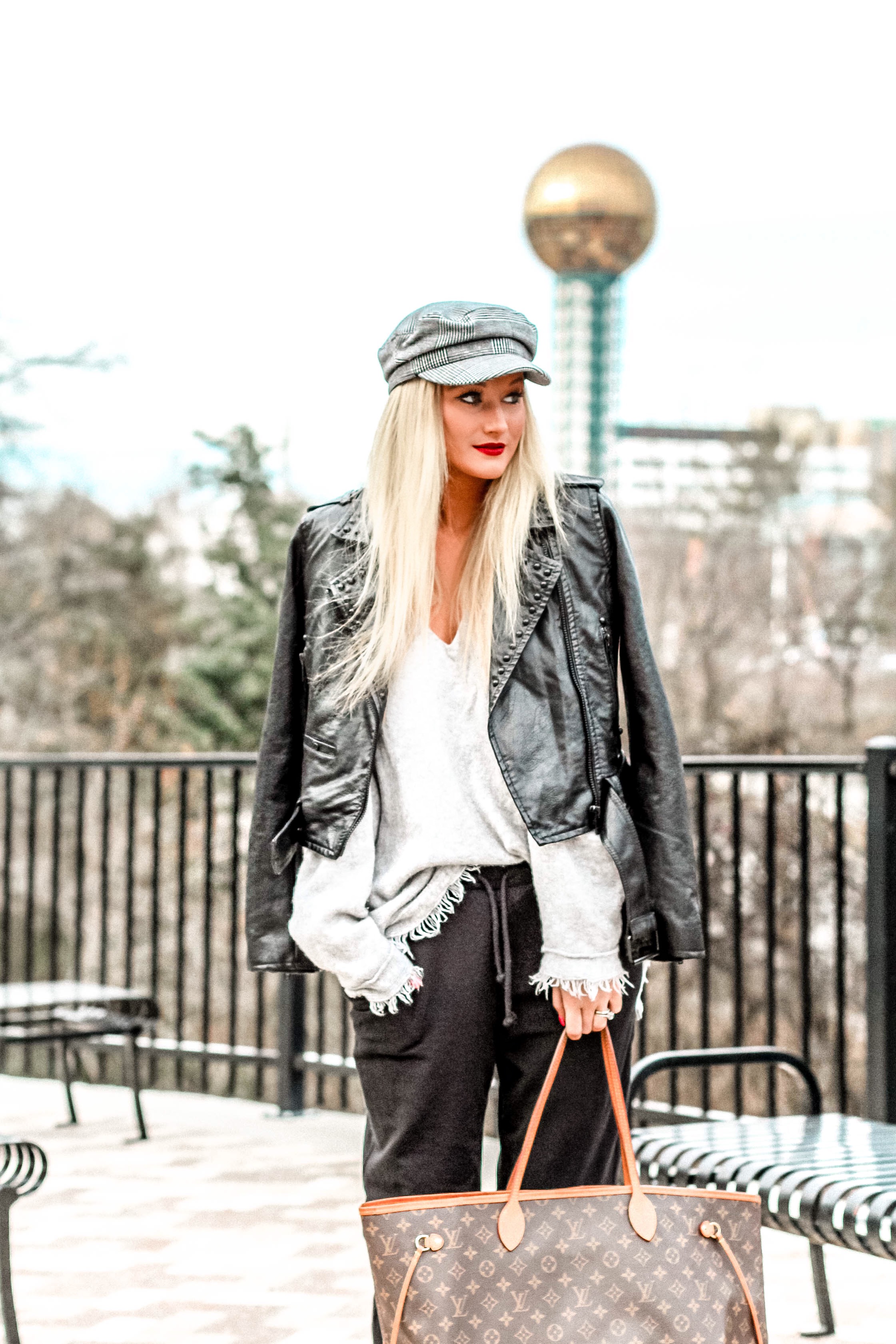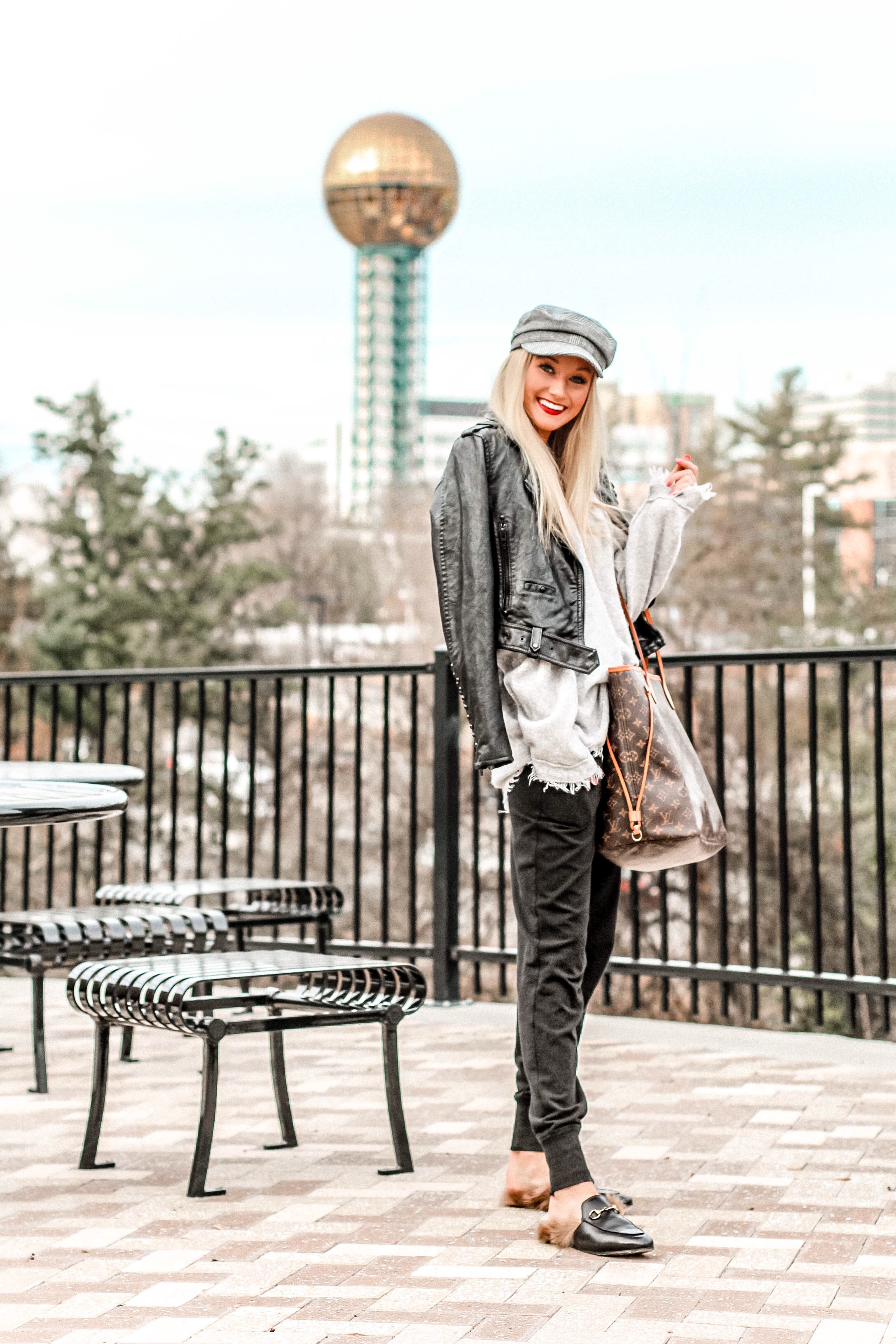 joggers (under $40!) | grey oversized sweater | similar leather jacket | Gucci slides (dupe HERE) | similar tweed hat

Another piece you can almost always count on me adding to this type of outfit (or any look, for that matter) is a hat or beanie of some sort. Especially on days when I just want to be comfortable and not have to fix my hair perfectly or get all dolled up, I'll just throw on a cute hat to cover my messy mane + that's just another piece to amp up the look & to make it more streetstyle-appropriate.
Who ever said that joggers and sweatpants are only for lounging at home? In my opinion, you can make even the most comfortable pieces in your wardrobe look chic and stylish if you just think outside of the box & know how to style them appropriately. I hope this post encourages you all to try out some of these tips the next time you just don't feel like getting super fancy or dolled up!
---
As always, let me know if you have any questions at all! I would love to know what your go-to 'comfy style' is. Is it leggings & an oversized sweatshirt? Or simple PJ's? Or maybe it's sweatpants and Ugg boots?! Share yours in the comments below this post!
xo, P