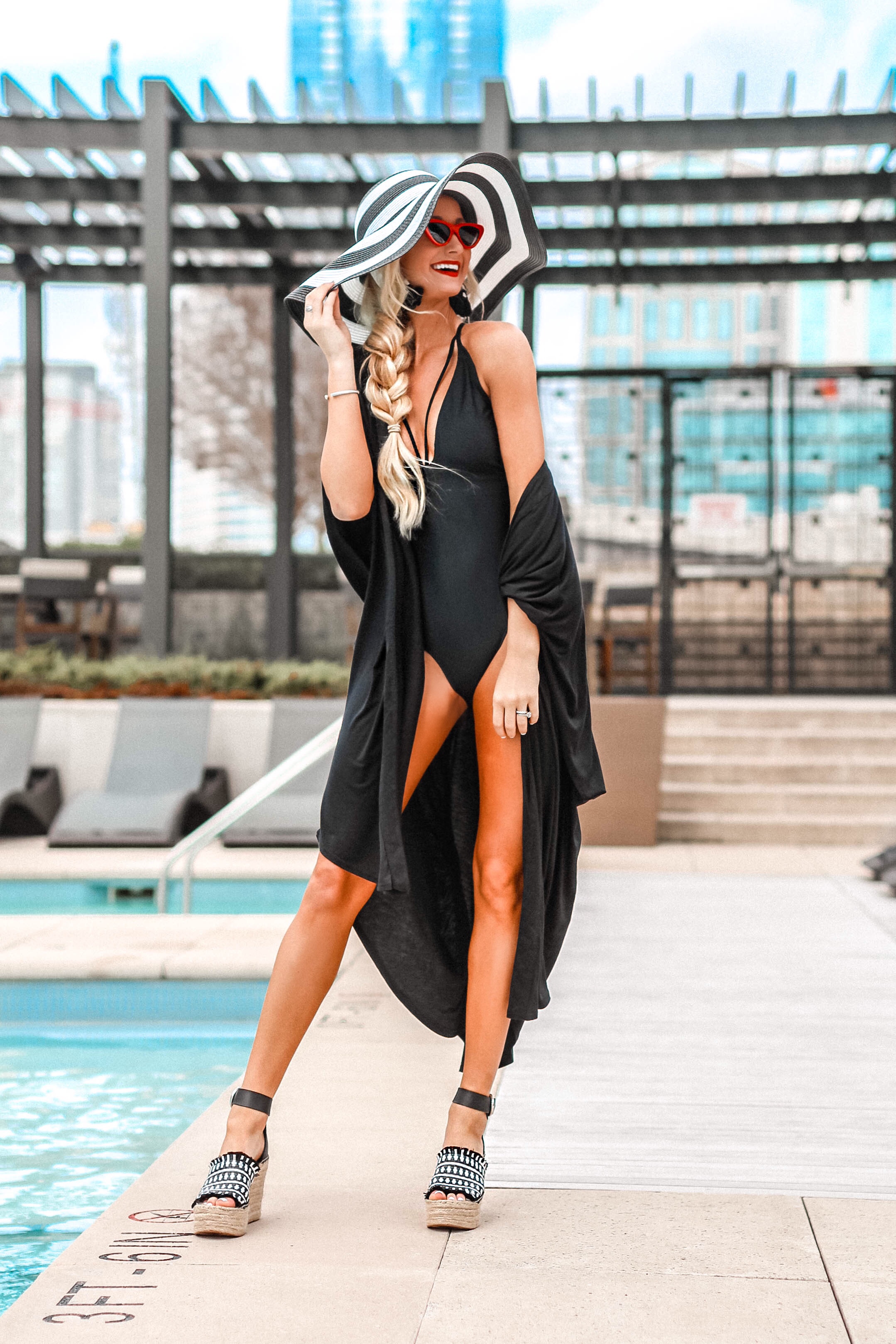 I'll admit, I was totally one of those girls who raided Victoria's Secret every year around this time when they sold swimsuits and beachwear … I would splurge and buy 4 or 5 of their swimsuits (at a time) starting when I was old enough to wear and fit into their pieces. I remember being completely in shock not too long ago when they announced that they were doing away with swim to focus more on athleisure, etc. Quite frankly, I was not only saddened by the news but I was actually a little ticked off because WHERE WOULD I FIND ALL MY SWIMSUITS NOW?! I know that the PINK brand still carries some swimwear, (and I do like it!) but it's just not the exact same to me. This all may sound a little ridiculous to a degree, but I'm sure at least a few of you all that are reading this right now may be able to relate. 😉
Last summer, I decided to somewhat face the facts and try to move on from the Victoria's Secret swim collection funeral, but it was easier said than done. I really couldn't find a lot of places where I actually liked their swimsuits and beachwear. Or, on the other hand, when I did find some new brands that I loved, all the suits wear $250+ after buying a top, bottom and coverup. Like, what?! I don't mind to splurge on one every now and then – don't get me wrong! But, my ideal price for swim is finding a top/bottom combo (for two-pieces) under $100. Last year, I found a couple places that worked for me, but I really only bought a couple of suits all summer long – which is really not like me at all.
This year, I've actually been on the hunt for new swim & beachwear retailers since January. I know, I know … way to early to be really thinking about spring break and summer, but I was determined to find some reputable brands and stores for all of us to shop from this season and I think I finally found some good ones that I am excited to recommend to you all! With spring break just around the corner, I thought this would be the perfect time to share. At the bottom of this post, I've recommended a few of my favorite places to shop for swim and included a massive round up of swimsuits and beachwear to choose from. I included many different styles, colors and price points so that you'll have a large selection to shop and find exactly what you're searching for! If you order within the next few days, you should be able to receive your new suits in the mail before spring break trips begin! Happy shopping, xo.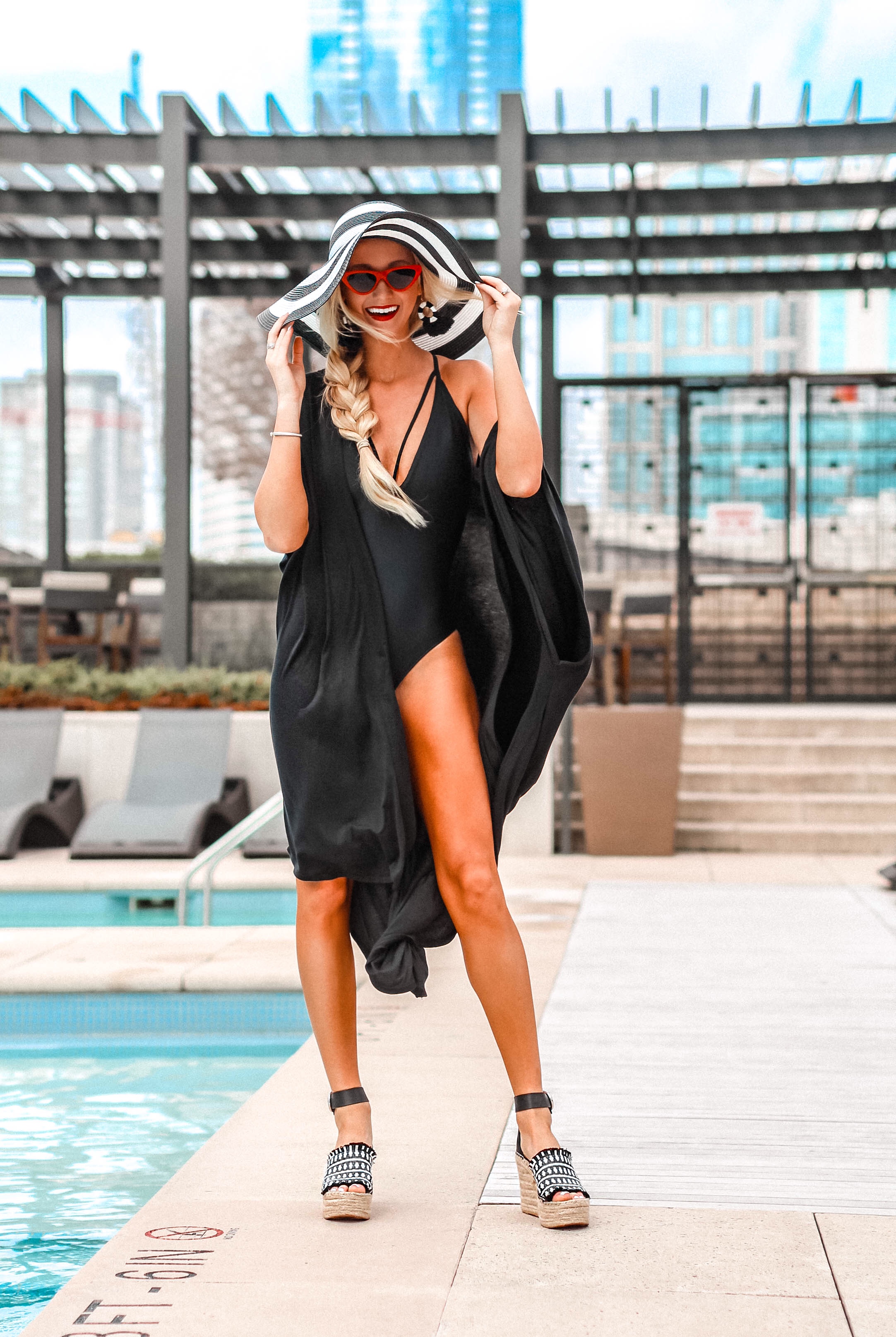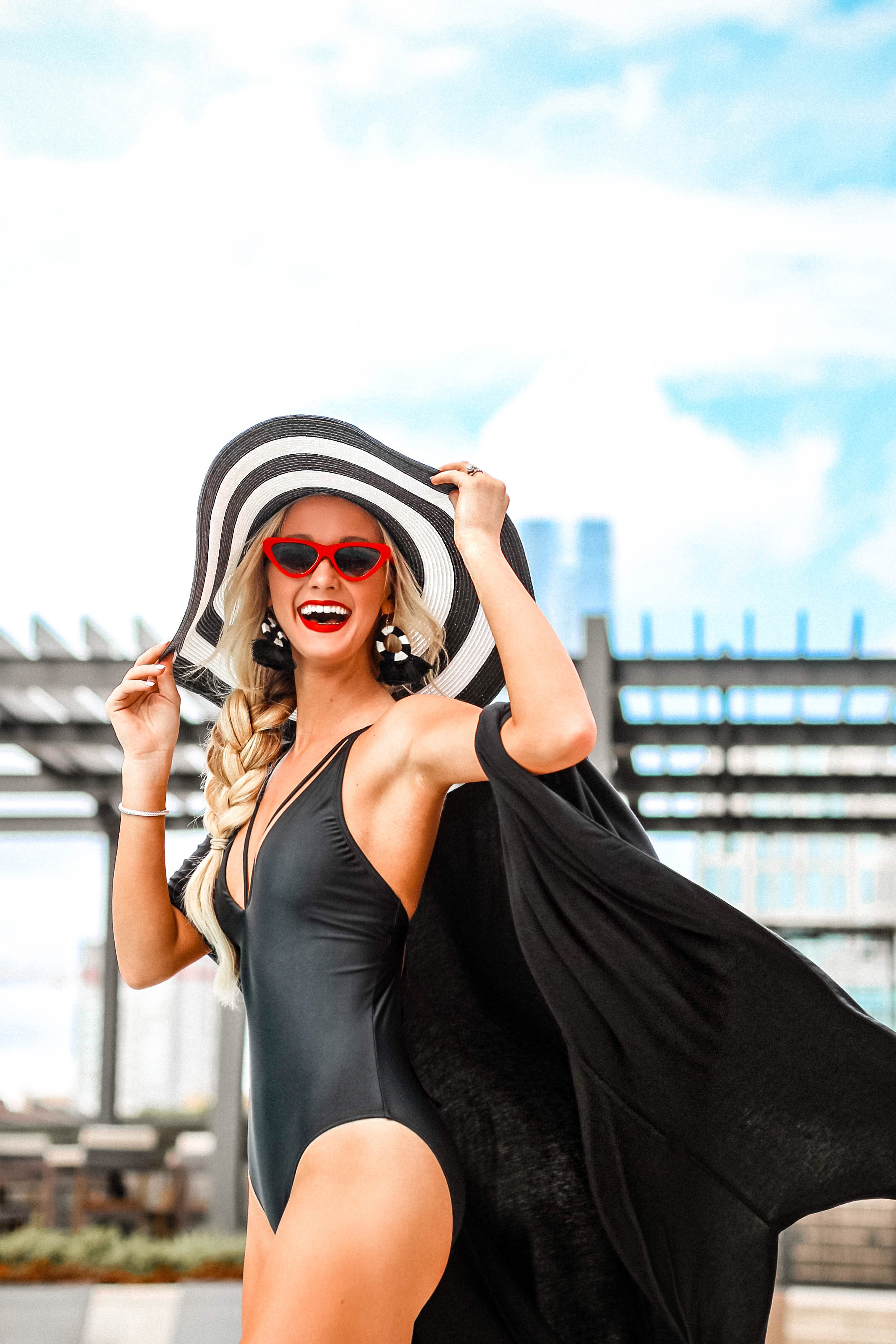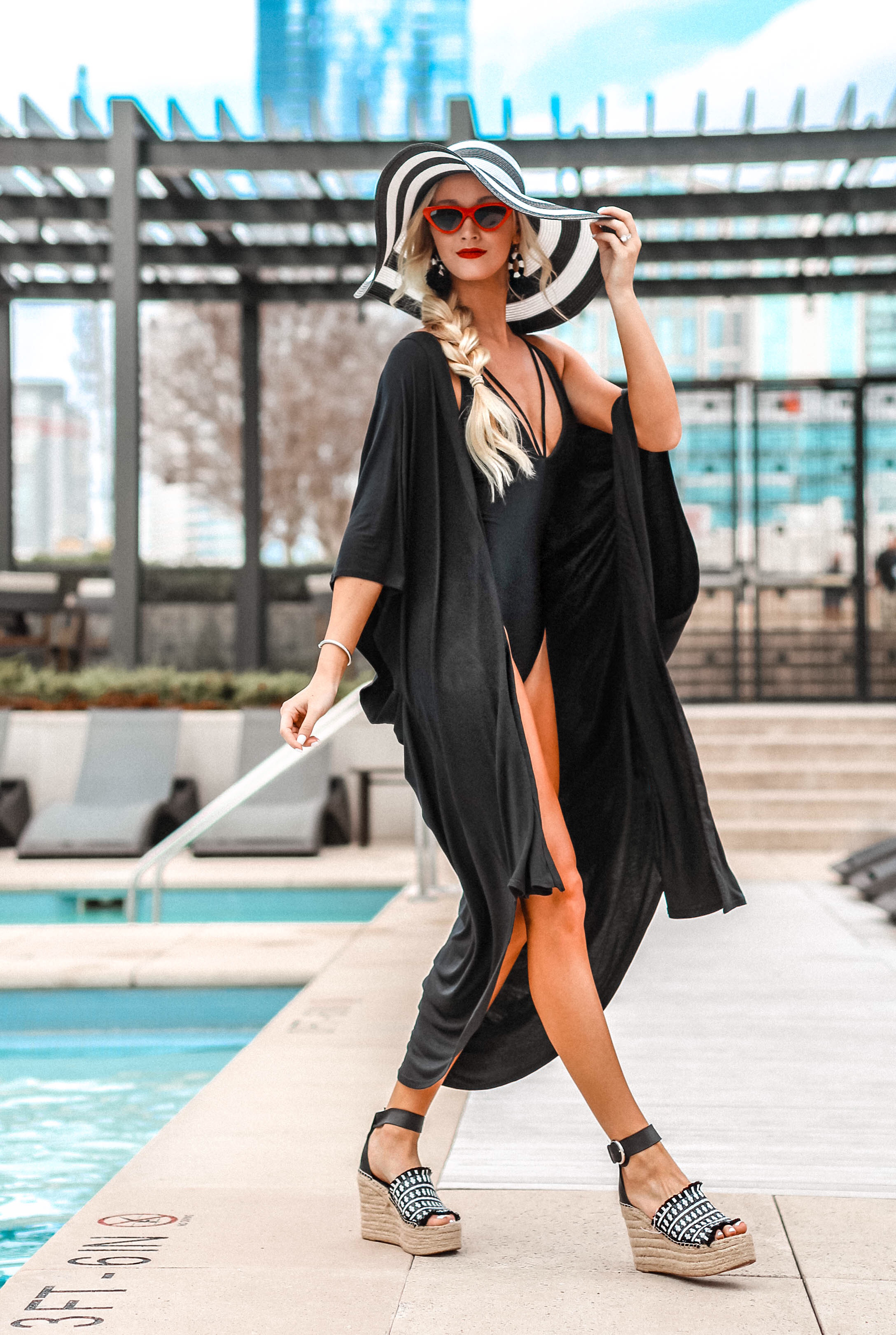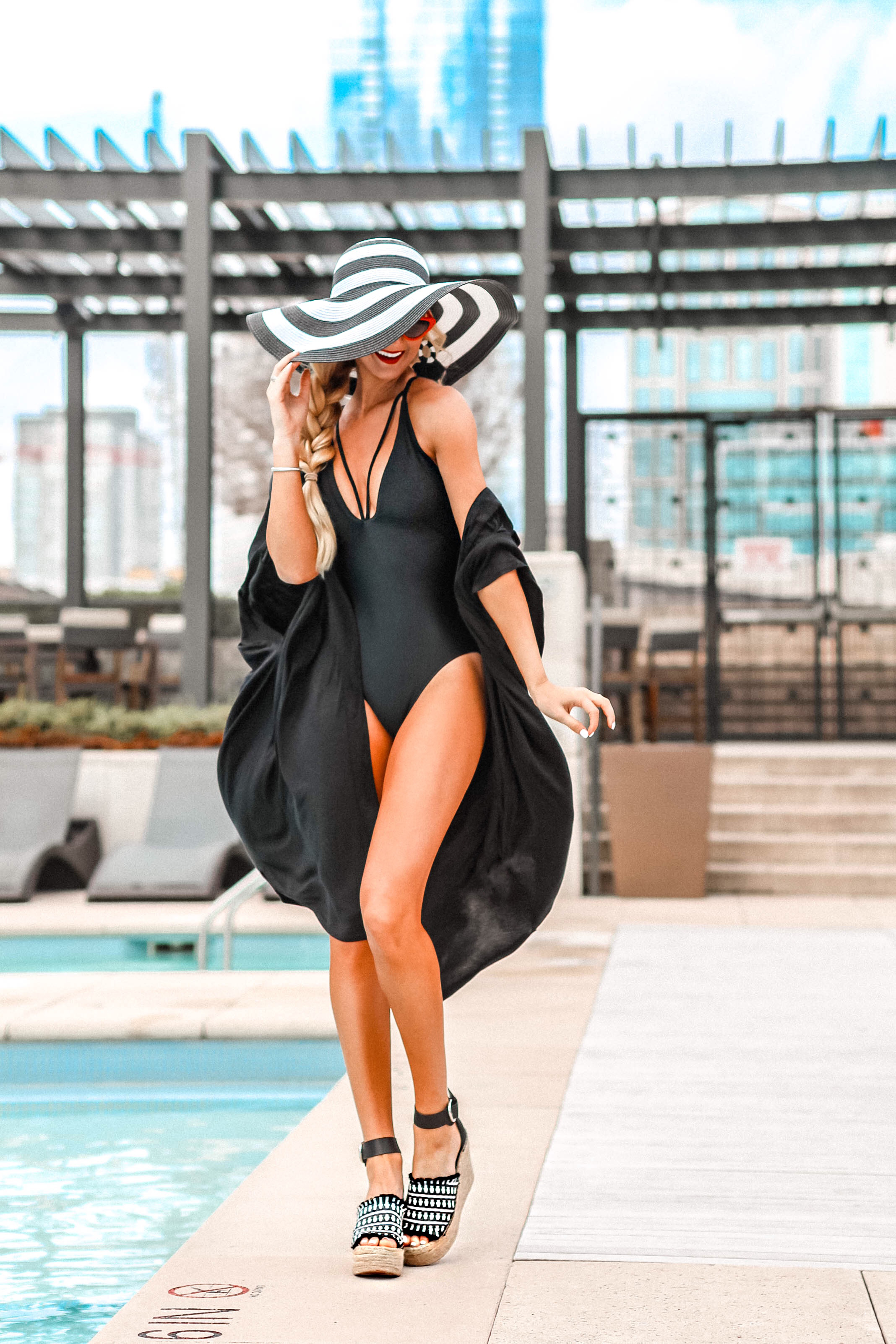 Shop my look:

CHECK OUT THESE RETAILERS WHEN SHOPPING FOR SWIM/BEACHWEAR:
Amazon: I have found some really great deals on amazing brands here. I bought a Maaji bikini here & got it at a great discount totaling under $90 for the set at checkout.
Asos: Fun suits at affordable prices, but sizes sell out fast so if you see something and want it, buy it right away!
Cupshe: I bought a couple suits from here last summer and really was pleased with them, especially for the price. I personally liked this retailer better than Shein for swimwear (even though they are around the same price point) because the quality of the Cupshe suits seemed to be better in my opinion.
Orchid Boutique: This is a little gem one of my girlfriends found and recommended to me. I love all of their suits! But just a heads up that they are on the more pricy side, so this may be the place to go if you want to splurge on one suit this season.
Shopbop: They definitely have some overpriced swimsuits (in my opinion) but they often have really great sales on some of them – like right now! They have some great deals going on this week.
Target: Can you really go wrong with Target? Let's be real!! 😉 They have some really cute options this year. I'll say that the sizes always get pretty picked over in the stores, so you can almost always be guaranteed to find your size by ordering online. That's my go-to!
Urban Outfitters: They have some SUPER cute options to choose from & still are pretty affordable! If you are looking for high-waisted suits or one-pieces, definitely look here!
(I'll add more options to this list as I find them!)
---
TIME TO START SHOPPING:
Simply click on the items below that you want to shop & it will take you directly to the site to order!

---
xo, P