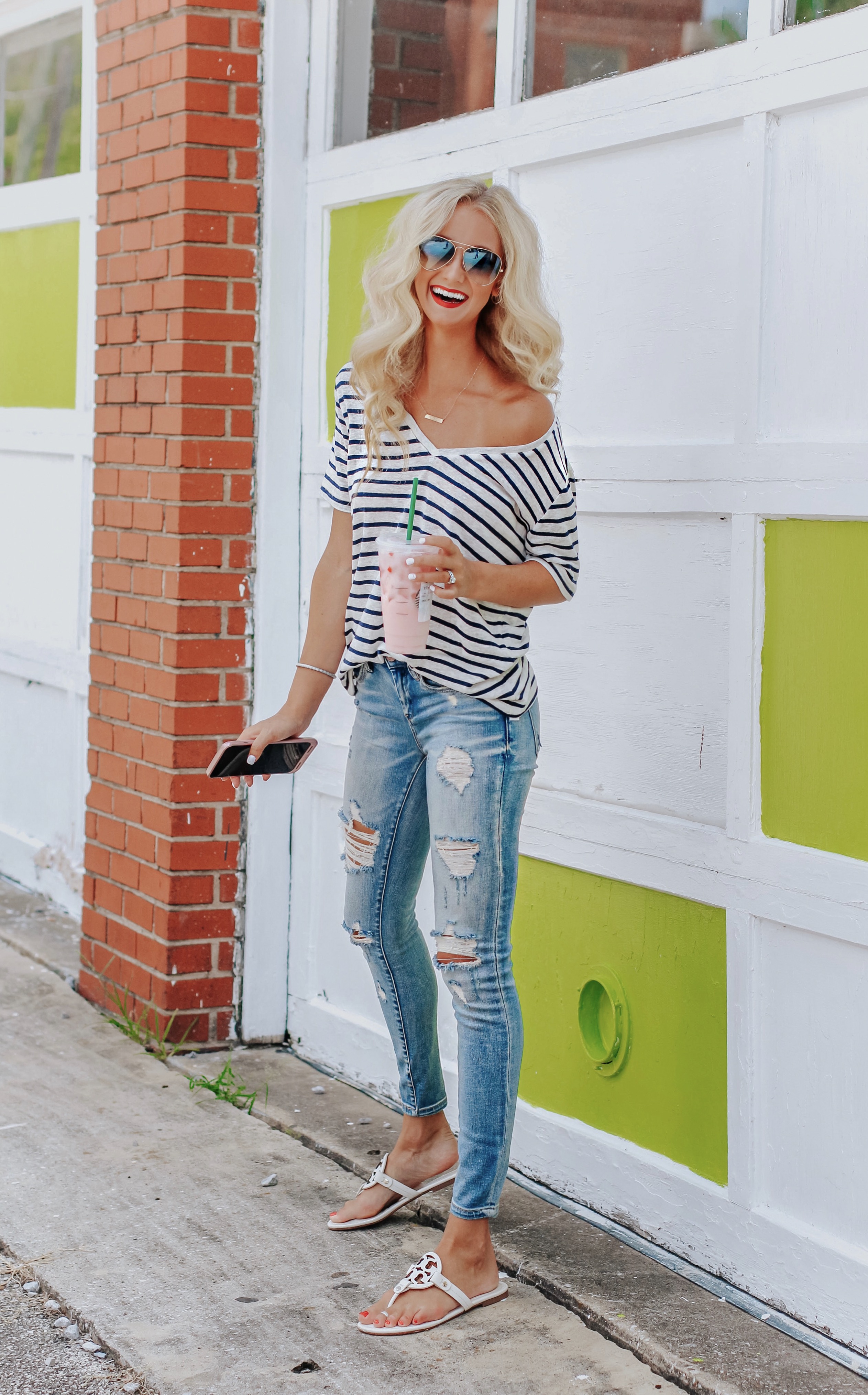 A recent sermon at our church really opened my eyes about how important it is to simply spread love and kindness throughout our every day lives. In this life, we've all been at that moment where we feel like we are needed for so many things or we are being pulled in a thousand different directions. Or what about those times when we've felt like we haven't been the best friend, wife, mom, sister, employee, etc? We're all human, and we've all been there. BUT we all seem to forget far too often that our main purpose on this earth is just to love God and love others. That's it! We are just called to LOVE. That's the main thing God asks of us, and it's really a much easier task than we make it out to be. I think we just sometimes let those efforts of love and kindness slip away from our busy day-to-day schedules.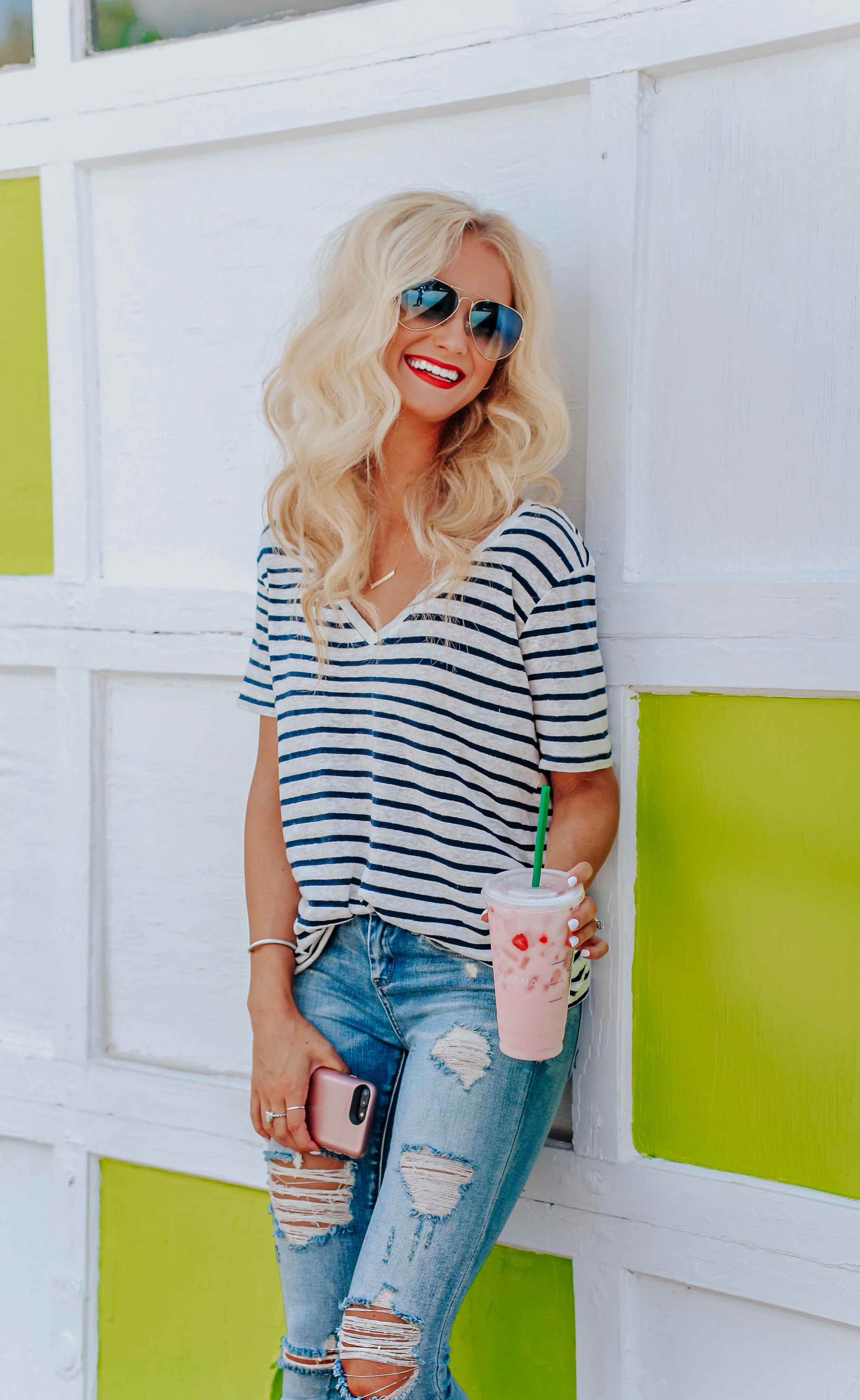 Over the past couple of weeks, I've really tried hard to step away from some things (like working until midnight) to make time for the things/people that matter most. I've also tried to make a conscious effort to put a smile on a stranger's face or do something nice for someone else that I come in contact with daily. Now, I'm not telling you all this to 'brag' — not my intention here at all — but just to say that if I can do all of this, you can too! I'm the queen of saying, "I can't … I don't have time," which in most of my cases is probably true, but the point is that I've had to learn how to make time. I've forced myself to physically think about how I can brighten up someone else's day. It's all about choices and deciding that you are going to help make this world a better place. It may sound cliche, sure … but just think how much happier this crazy world would be if we would simply do what we're called to do: love God & love others. Here are some ways that we can all spread love and kindness in the world every day:
1. Wake up early to fix your husband or wife's cup of coffee before work.
2. Call your grandparents, and genuinely listen. Don't be in any rush. They love talking to you!
3. If you like someone's outfit or makeup or you just simply think they are pretty … TELL THEM! Don't just think it, say it. Compliments are free! Compliment a stranger, and watch their face light up!
4. Give a gift or tip to your UPS driver. We constantly get packages at our house for my job (and Amazon Prime, let's be real!), and we have the same UPS driver every day, so one day last week, I gave him a card with a tip in it just to say, "Thank you!" and he was so appreciative. He's an older gentleman in his 60s, and he's thanked us about 50 times since that day. 🙂
5. Buy someone's drink at Starbucks!
6. Plan to watch your Netflix shows or Bachelor in Paradise with your mama one night. Make dinner together and spend some quality time together!
7. Send a friend a sweet text just to let them know you're thinking of them & you're thankful they're in your life.
8. Go to dinner with your sibling, and buy their meal.
9. Write a love note on a post-it, and put it in your husband's gym bag for him to find later in the day.
10. Ask for prayer requests, and genuinely take the time to pray over them.
11. Smile! Just share a smile with each person you come in contact with today.
12. Wave at your neighbors when you're checking the mail or driving through the subdivision.
13. Hold the door for the person behind you!
14. Take 10 minutes of your day to write genuine, positive comments on your favorite Instagram accounts, blogs, websites, etc.
15. Take fresh flowers to your mother/grandmother.
16. Send a 'just because' gift to a friend!
17. Cook your significant other's favorite meal.
18. Put your phone away at the dinner table, and have a good conversation with your company.
19. Start memorizing people's names that you come in contact with often: The janitor at the school, the security guard at your office, your nail tech, the barista at your favorite coffee shop, the employee at the gas station that you always run into, etc. Everyone is important, and saying a quick, "Hey Mr. Bob! Hope you have a great day!" can go a long way.
20. Practice self-kindness. This is one of the most important things we forget about far too often. We can be SO hard on ourselves, but God made us all in His perfect image and He is proud of His masterpieces. Take corrective criticism when needed, but don't ever forget how precious and amazing you really are! God also wants us to be kind to ourselves.
---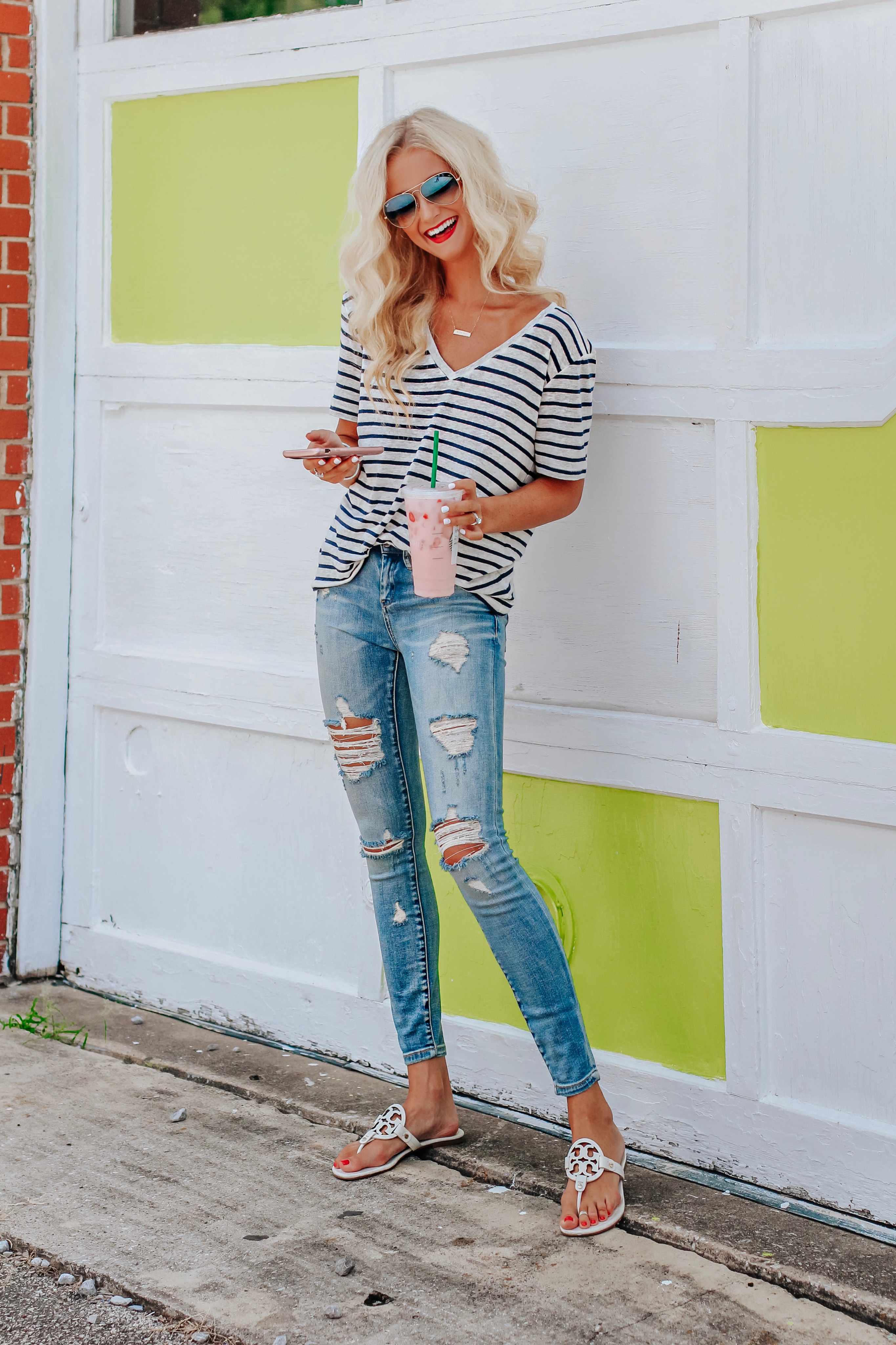 Shop the post:
*Top & jeans came in my Wantable edit this month! Learn more details on my Instagram.

Go out this week, and make a positive difference in the world! Spread love and kindness around like confetti, and watch what a difference in makes in others' lives and in your own life. I'll close with one of my favorite quotes:
As one person I cannot change the world, but I can change the world of one person.
---
Thanks for stopping by today! I hope you have a great week. 🙂
xo, P