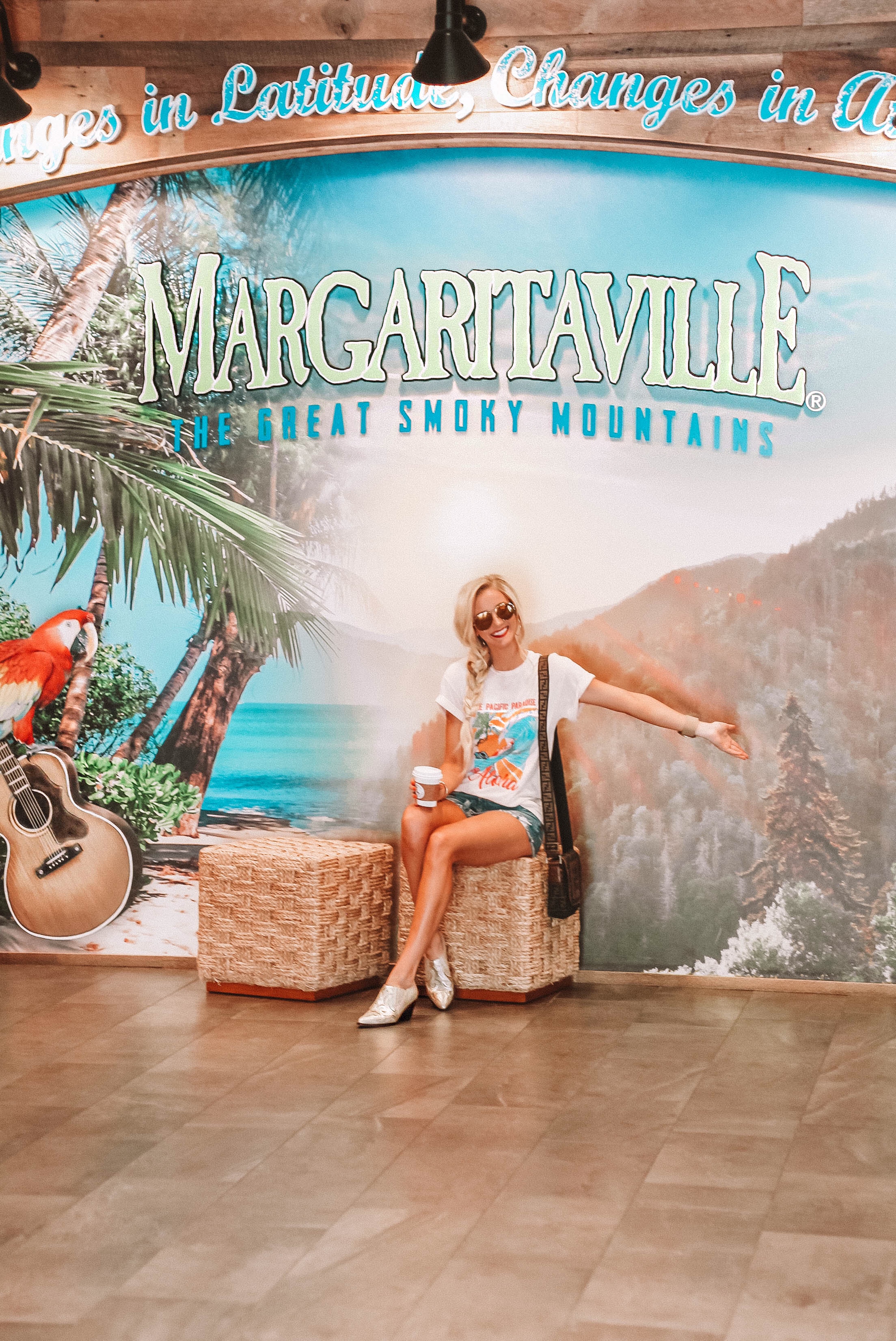 Earlier this month, Teej and I were invited to stay at the Margaritaville Island Hotel in Pigeon Forge, TN for a weekend staycation getaway — it honestly couldn't have come at a better time! We have been so busy the past couple months, so it was really nice to get away with the hubs for a few days and be pampered at Margaritaville. We had such an incredible stay, and it was the perfect way to kick off Summer 2018.
Margaritaville Hotel has locations all over, however, we had never stayed at one until our mini getaway, and I have to admit — it exceeded all of our expectations. From the island-themed, spacious room (with a fire place + a balcony!) to the valet host to the managers, waiters and spa staff, we were extremely impressed and felt well-taken care of during our entire stay.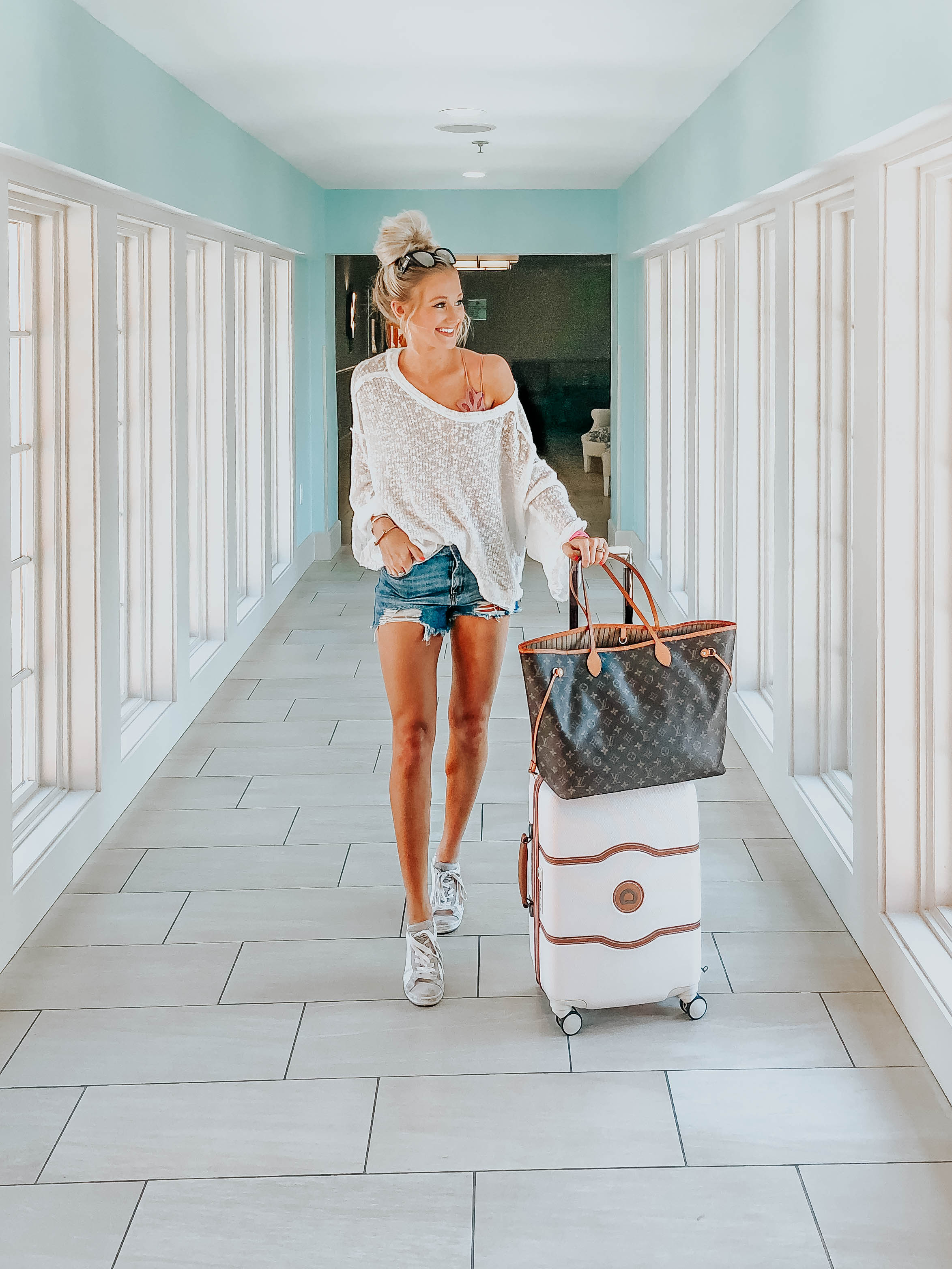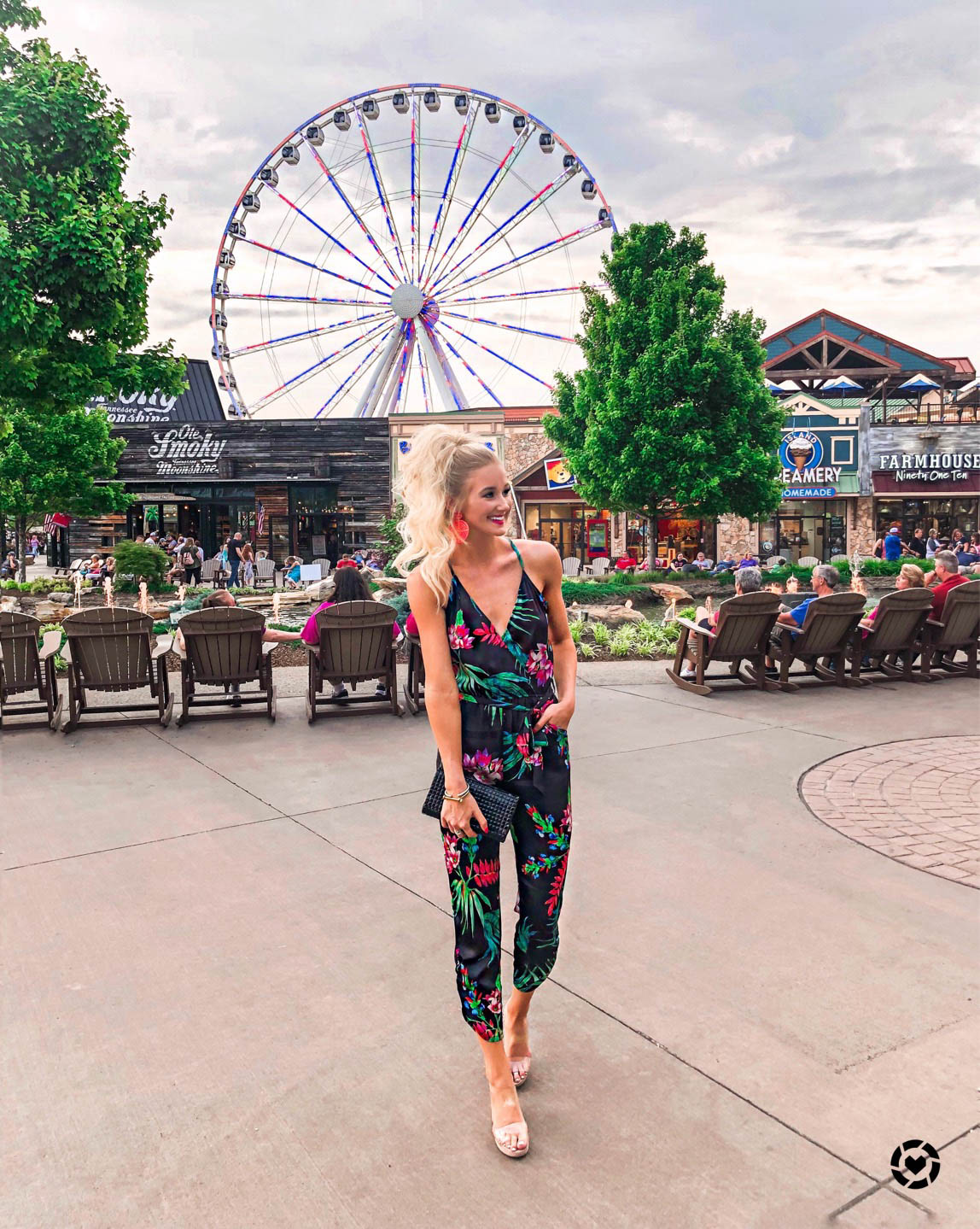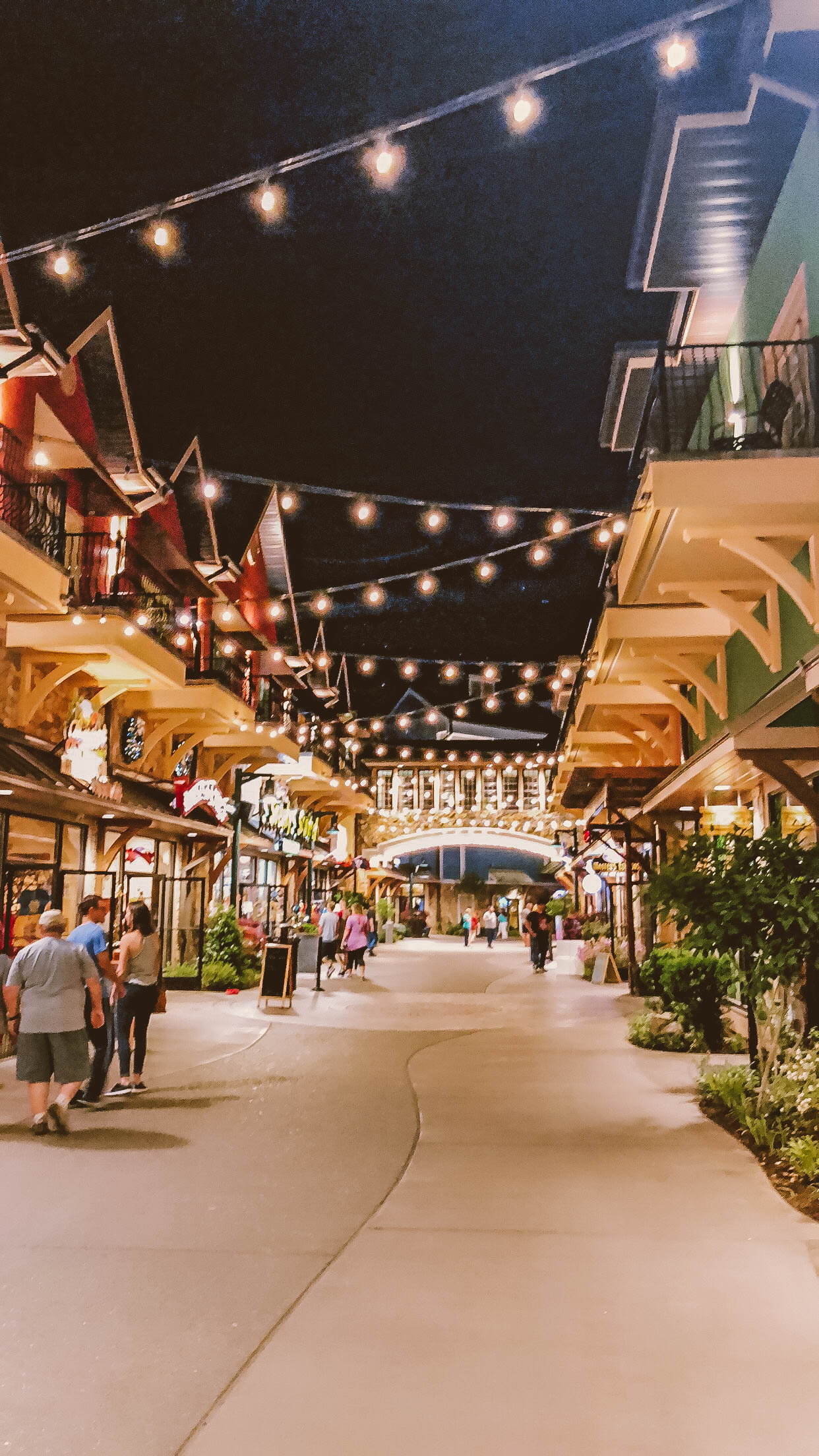 The first night during our stay, we met up with our friends — Heather and Chris — for dinner and drinks on The Island. Margaritaville Hotel is located on The Island, which is a family-friendly fun adventure in itself full of candy shops, restaurants, boutiques, rides, a ropes course and more. We were within walking distance to everything, which was a major plus!
PS – how stunning is this courtyard? Teej and I would sit out on our room's balcony (practically) all night to stare at these bistro lights.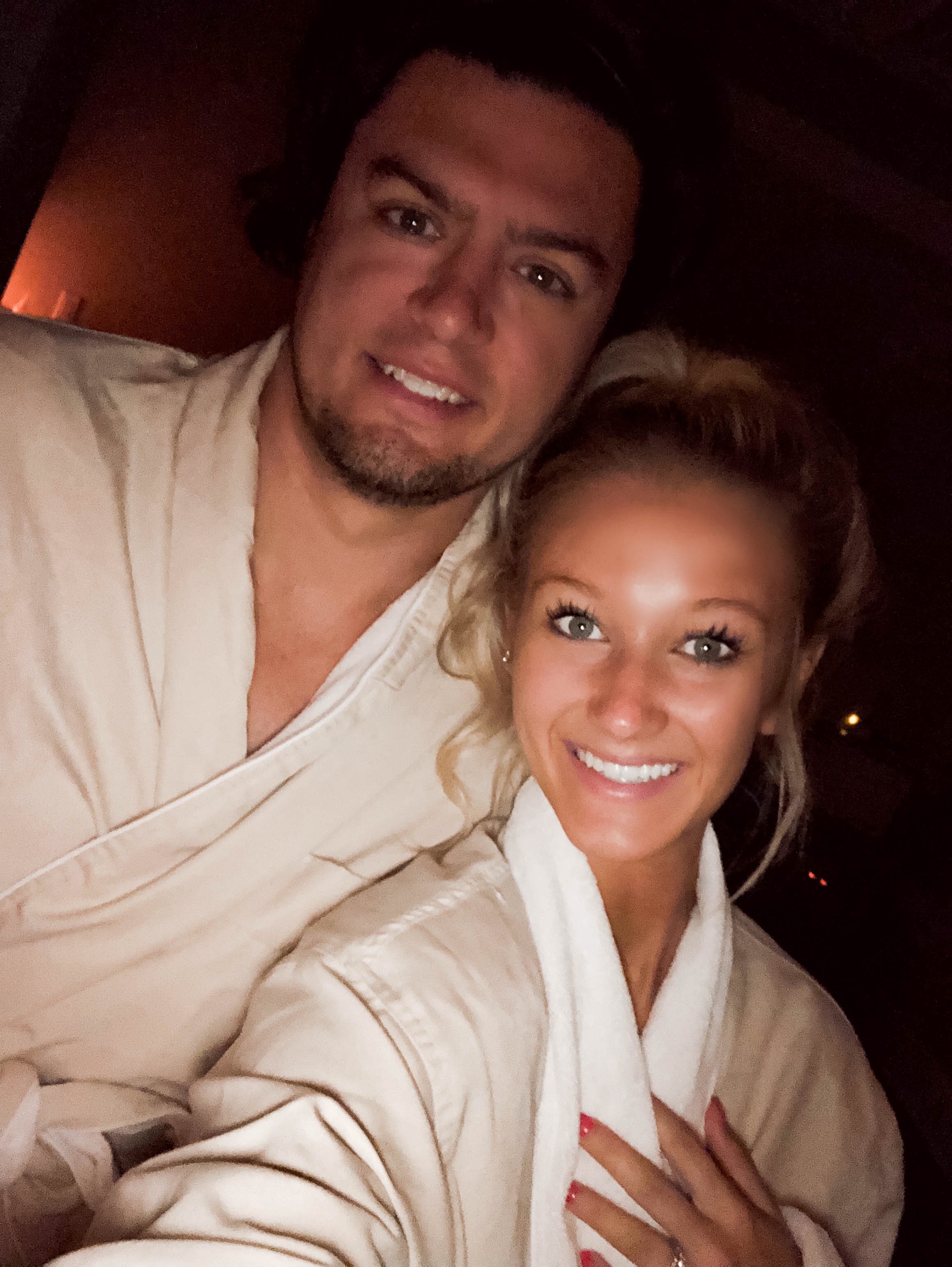 The next morning, we woke up early (hence the sleepy eyes 😉 ) for a couple's massage at the St. Somewhere Spa located inside the hotel, and it was one of the best spa experiences we've ever had. I'm a sucker for a plush robe to relax in during my spa stays, so this was one of my favorite parts.
After our massages, TJ said (and I quote), "I think that was honestly the best one I've ever had." I'd have to agree with him on that.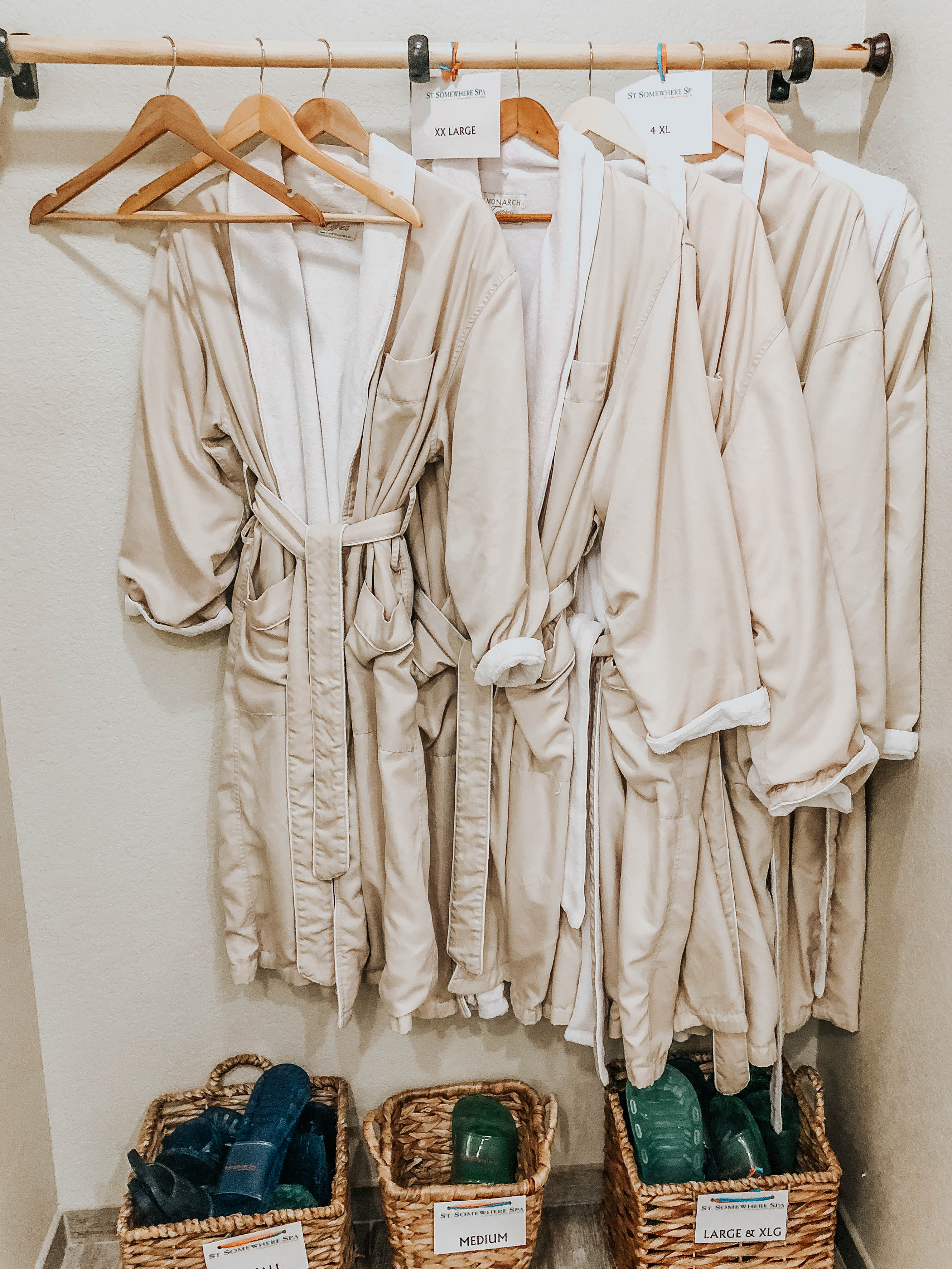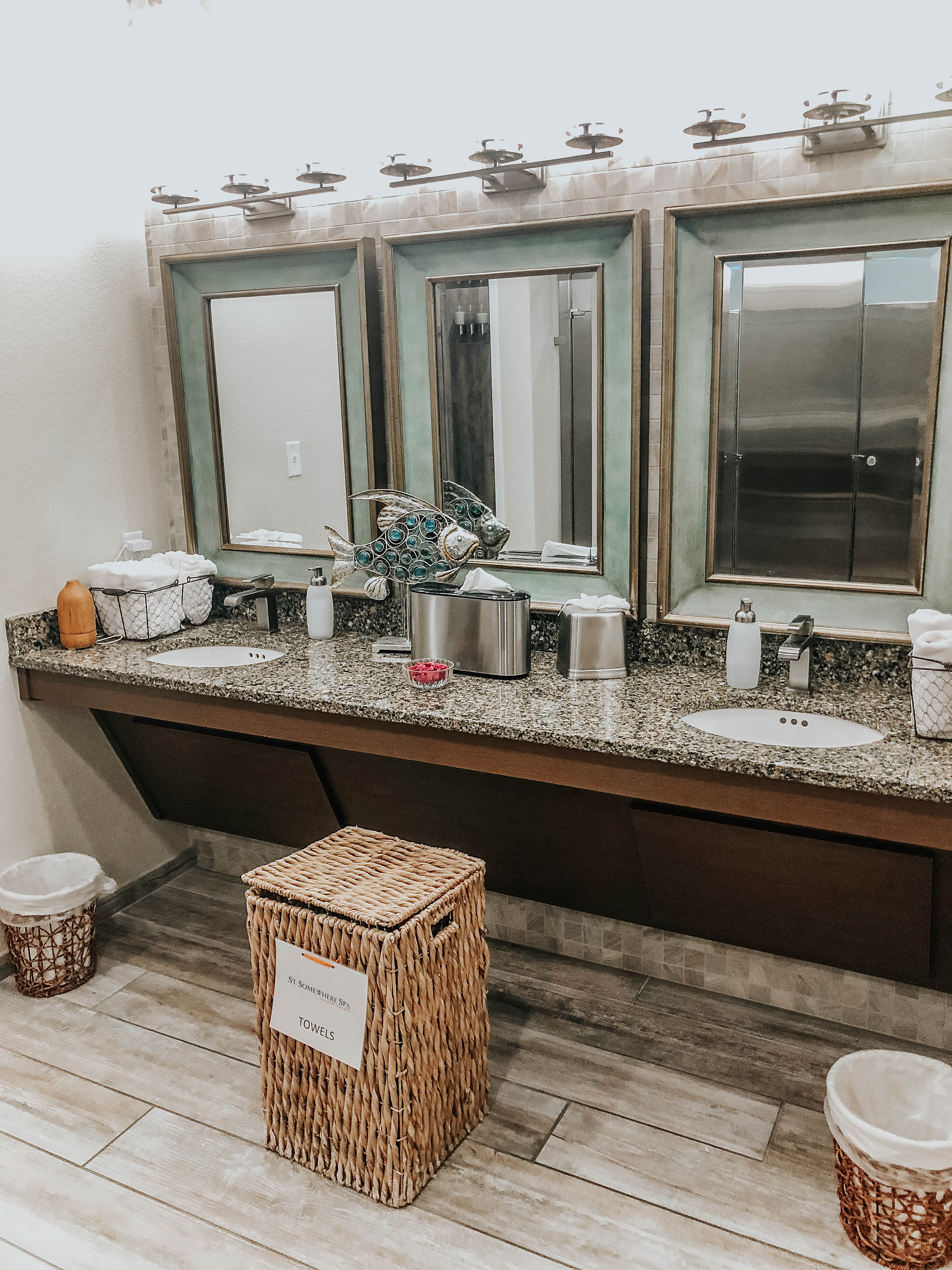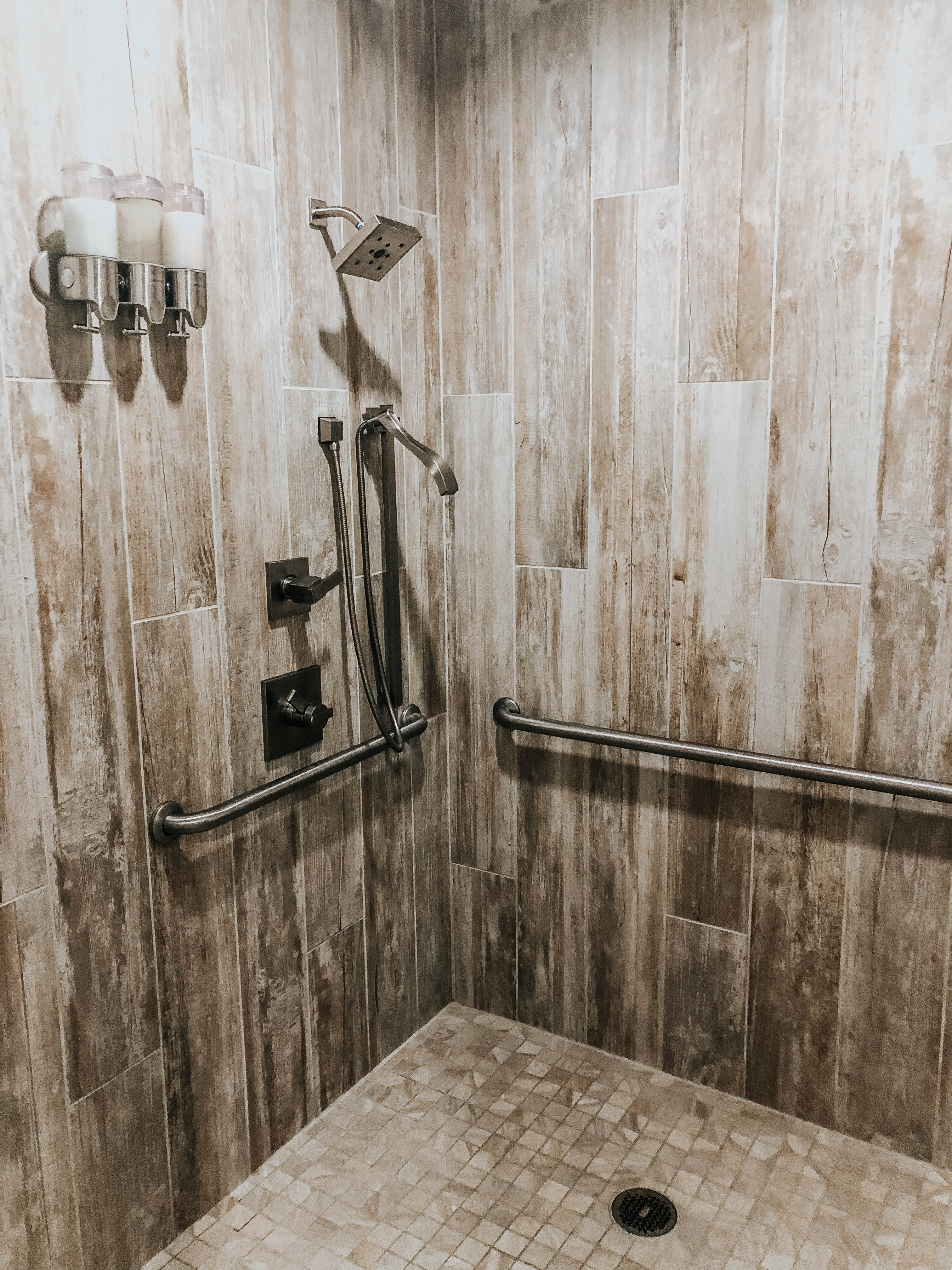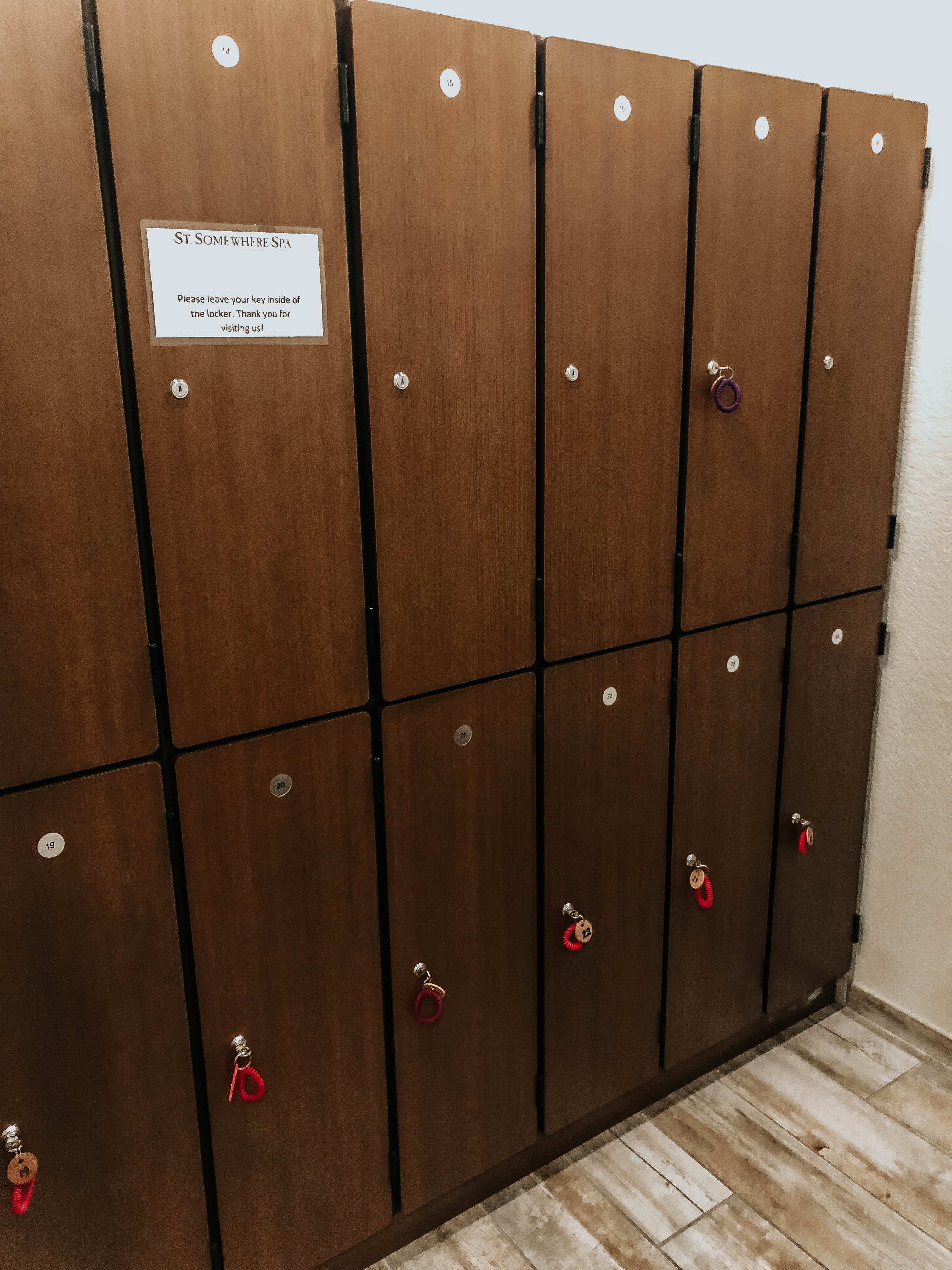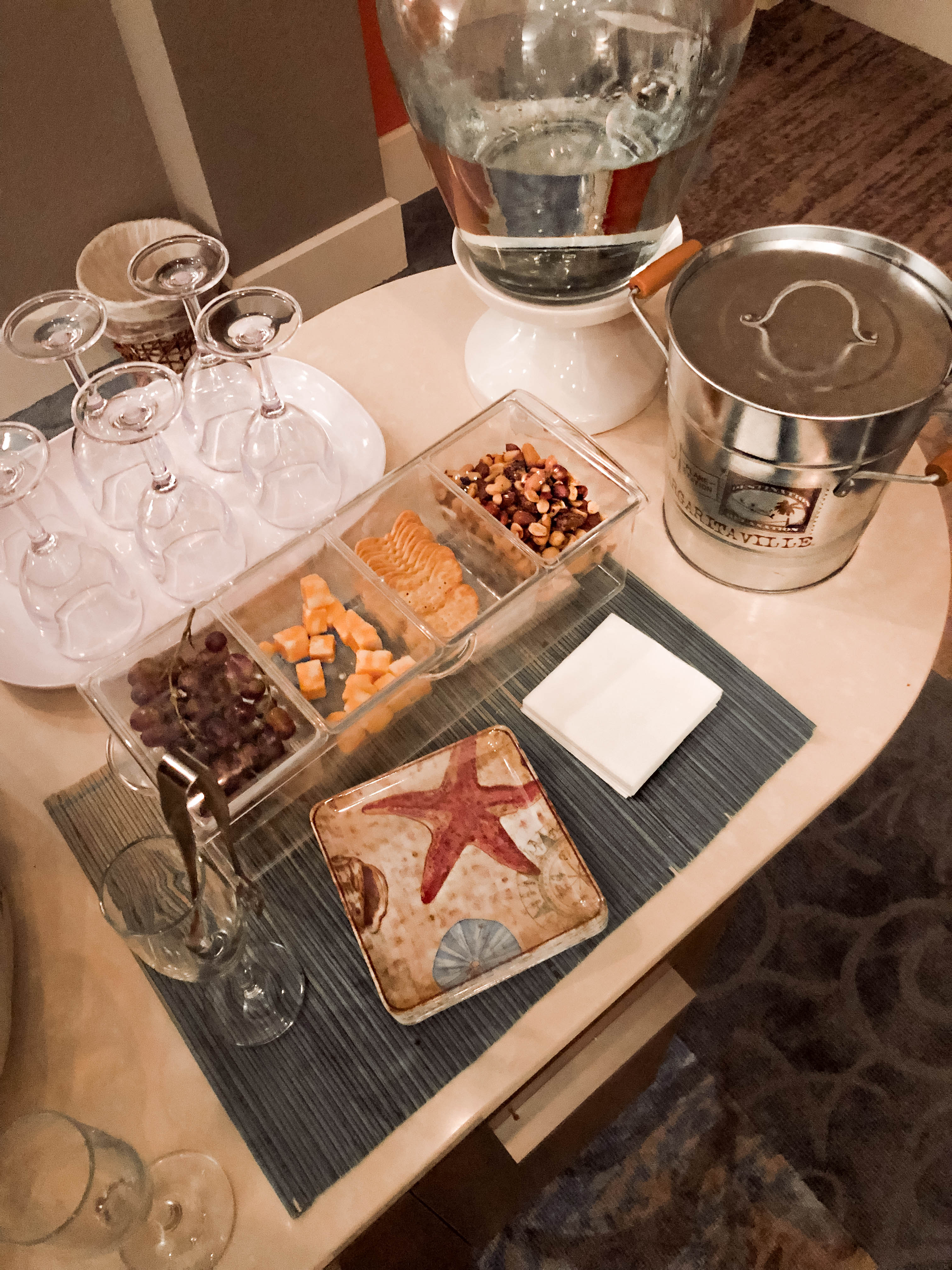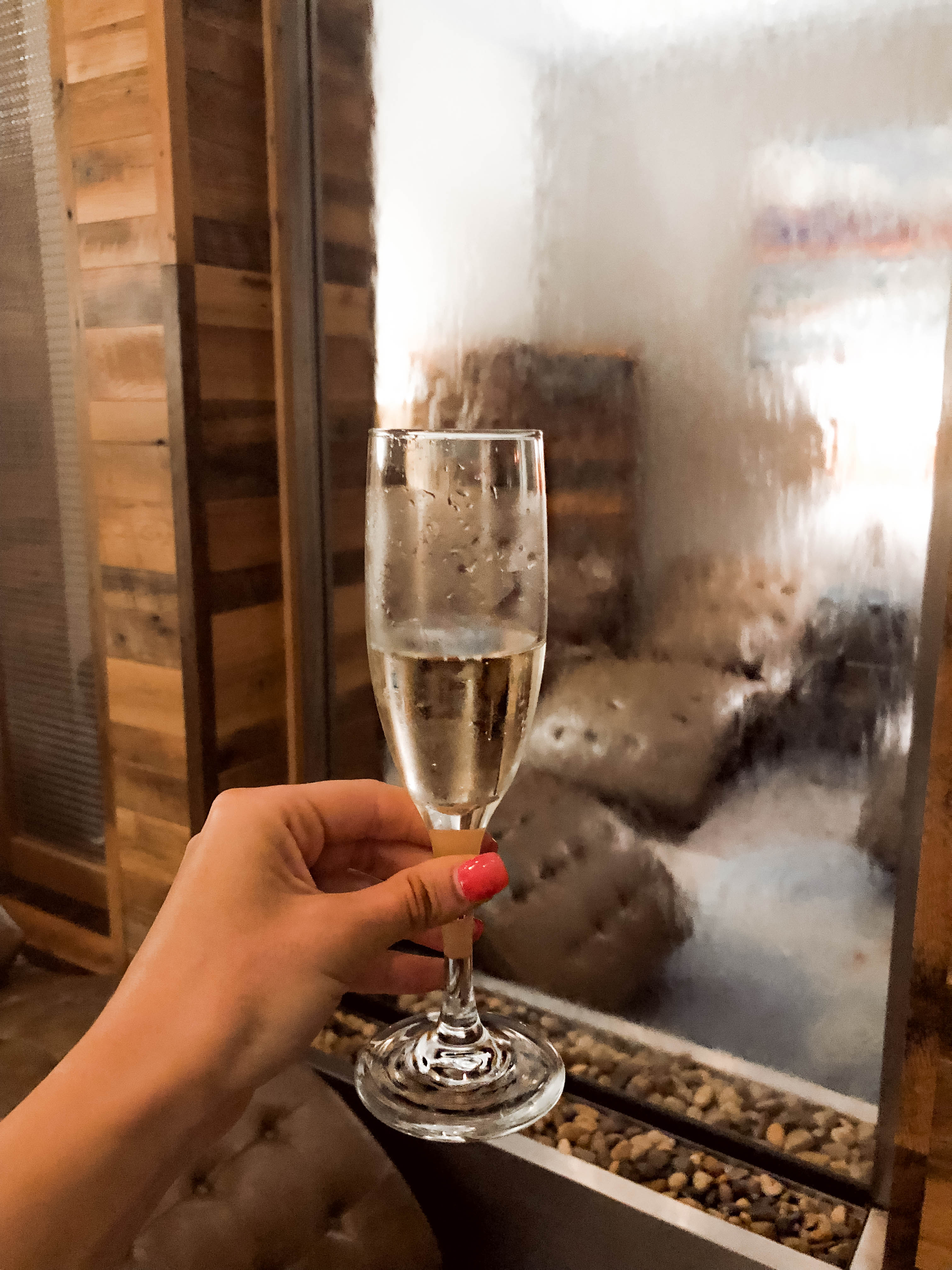 After our massages, we were welcomed into the relaxation room with waters, champagne and hor d'oeuvres to munch on. Between the massage, the treats and the sound of the ceiling-high waterfall, I was in complete HEAVEN and total relaxation mode. I highly recommend booking a spa service here next time you are in the Pigeon Forge area.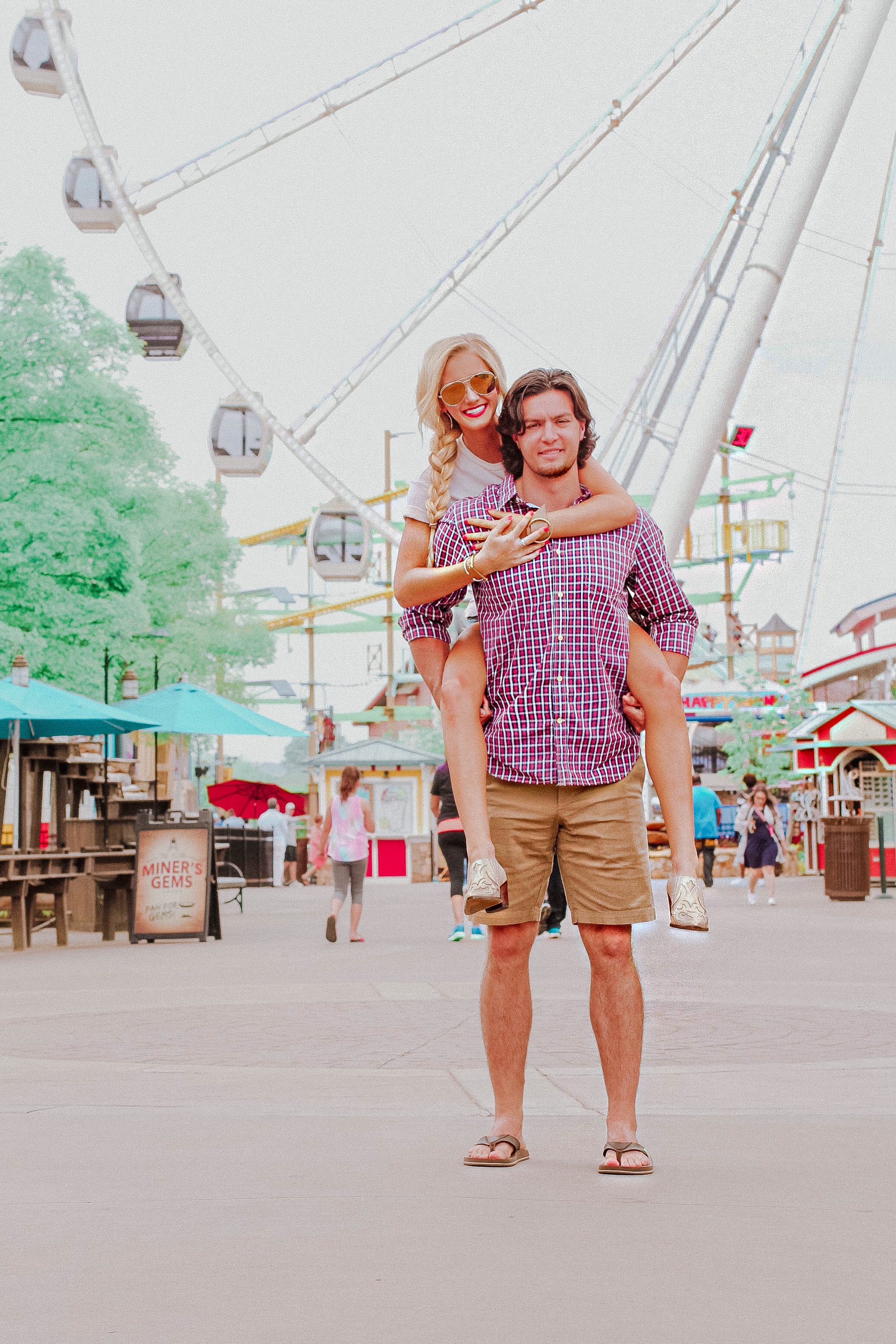 The fun part about this trip was that we were visiting during Cinco de Mayo – which was the perfect way to celebrate the holiday. Once our morning at the spa concluded, we went up to our room to quickly change and get ready to explore more of The Island (see some of our memories in the photos below).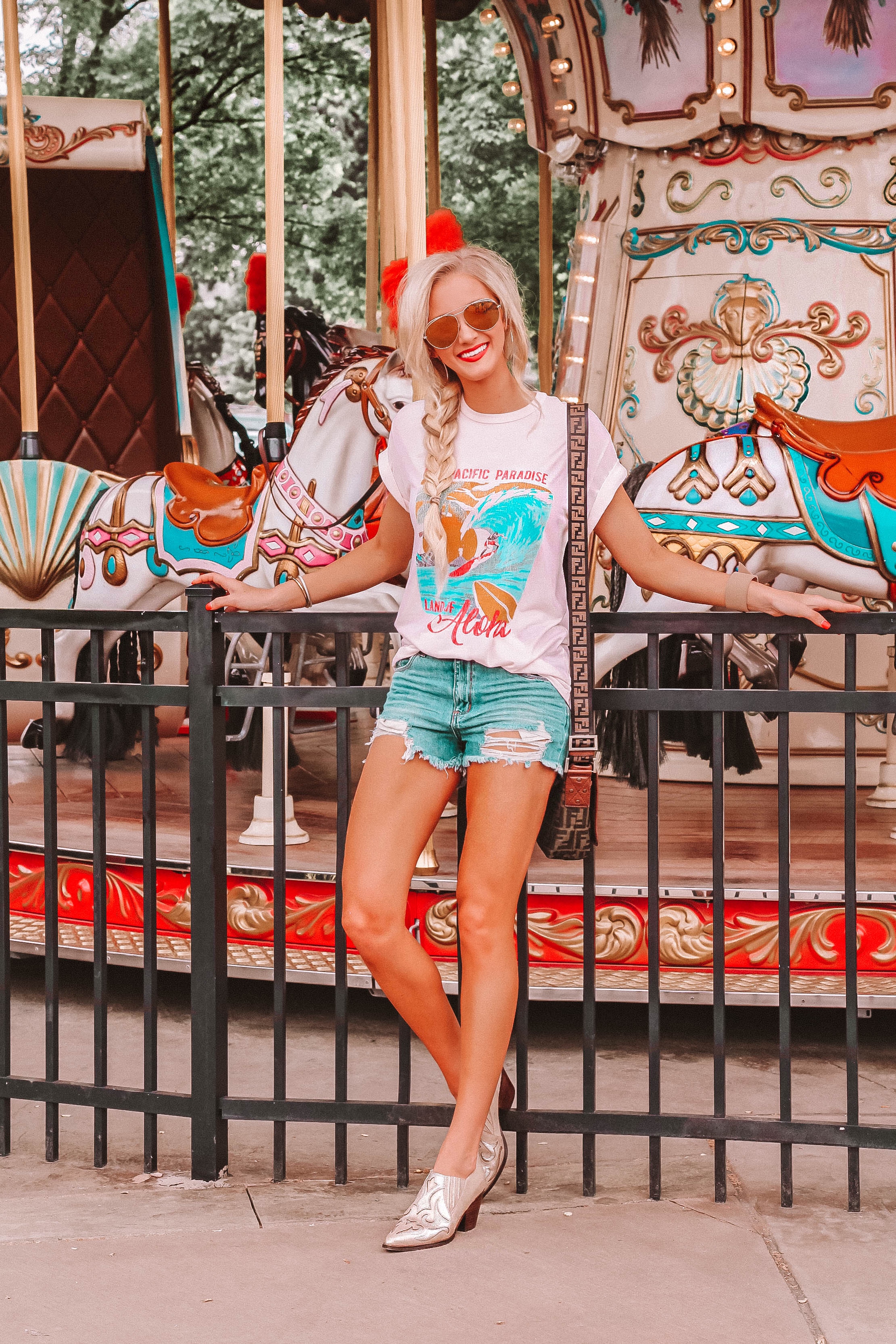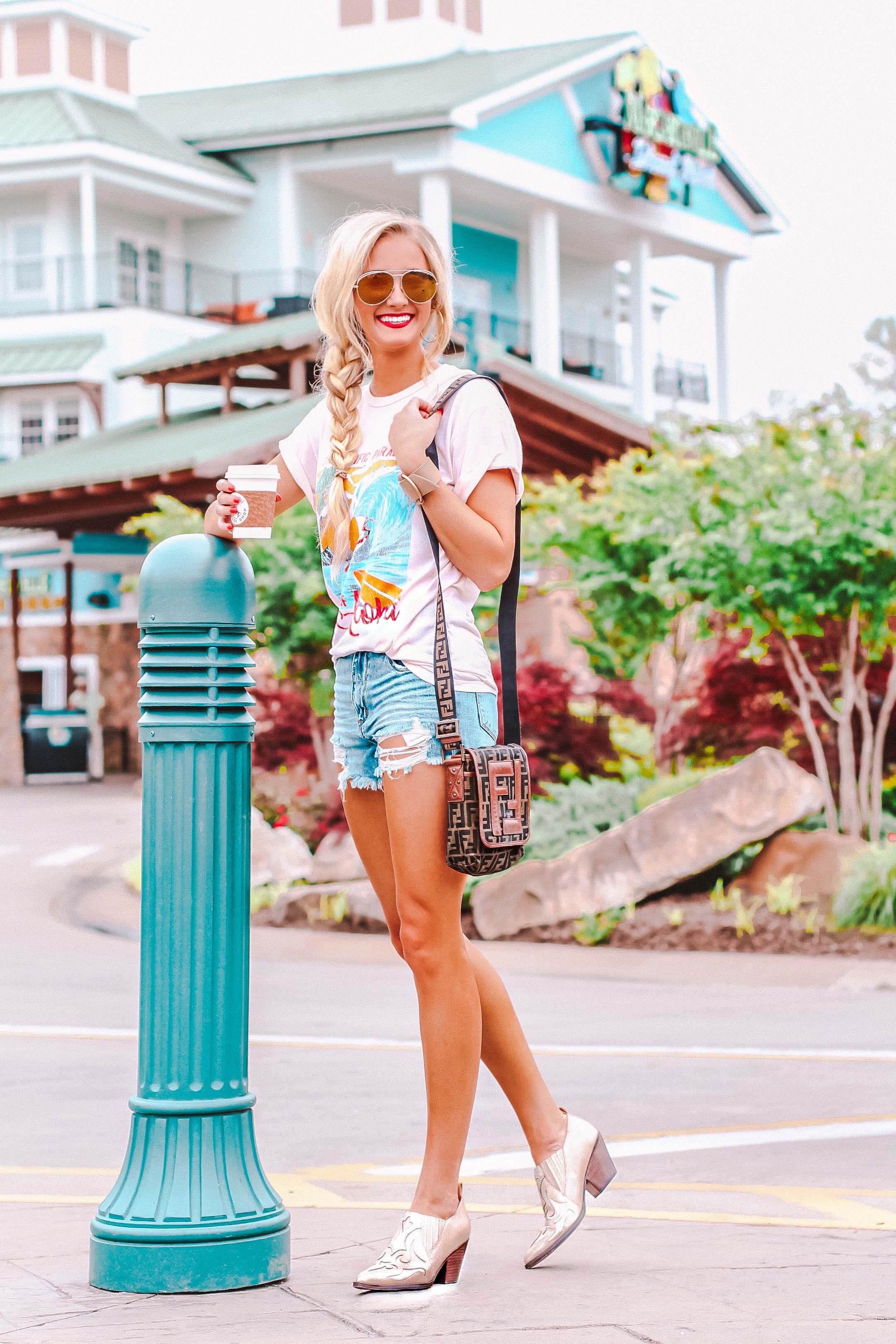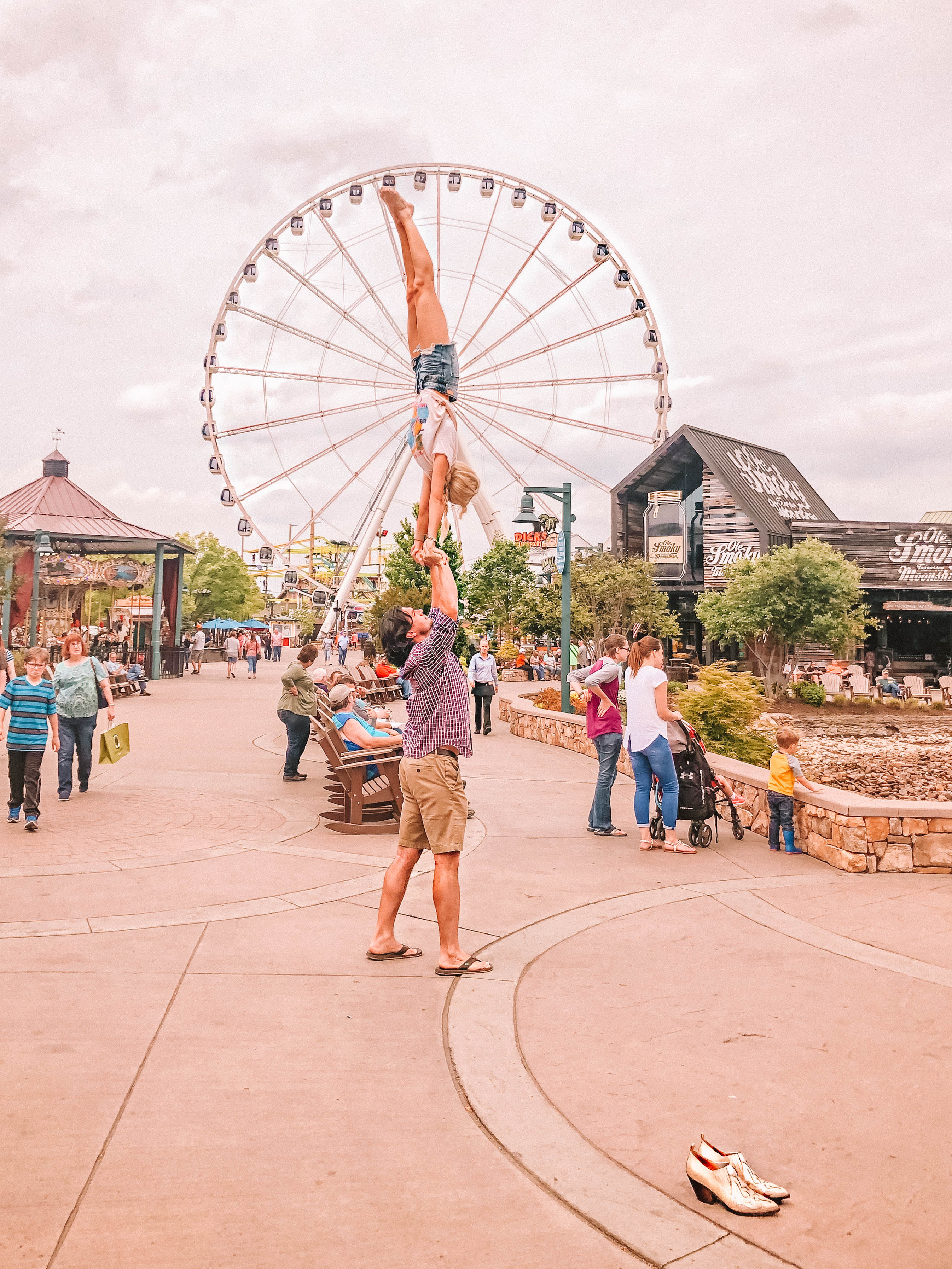 It's our traveling tradition — we had to! 😉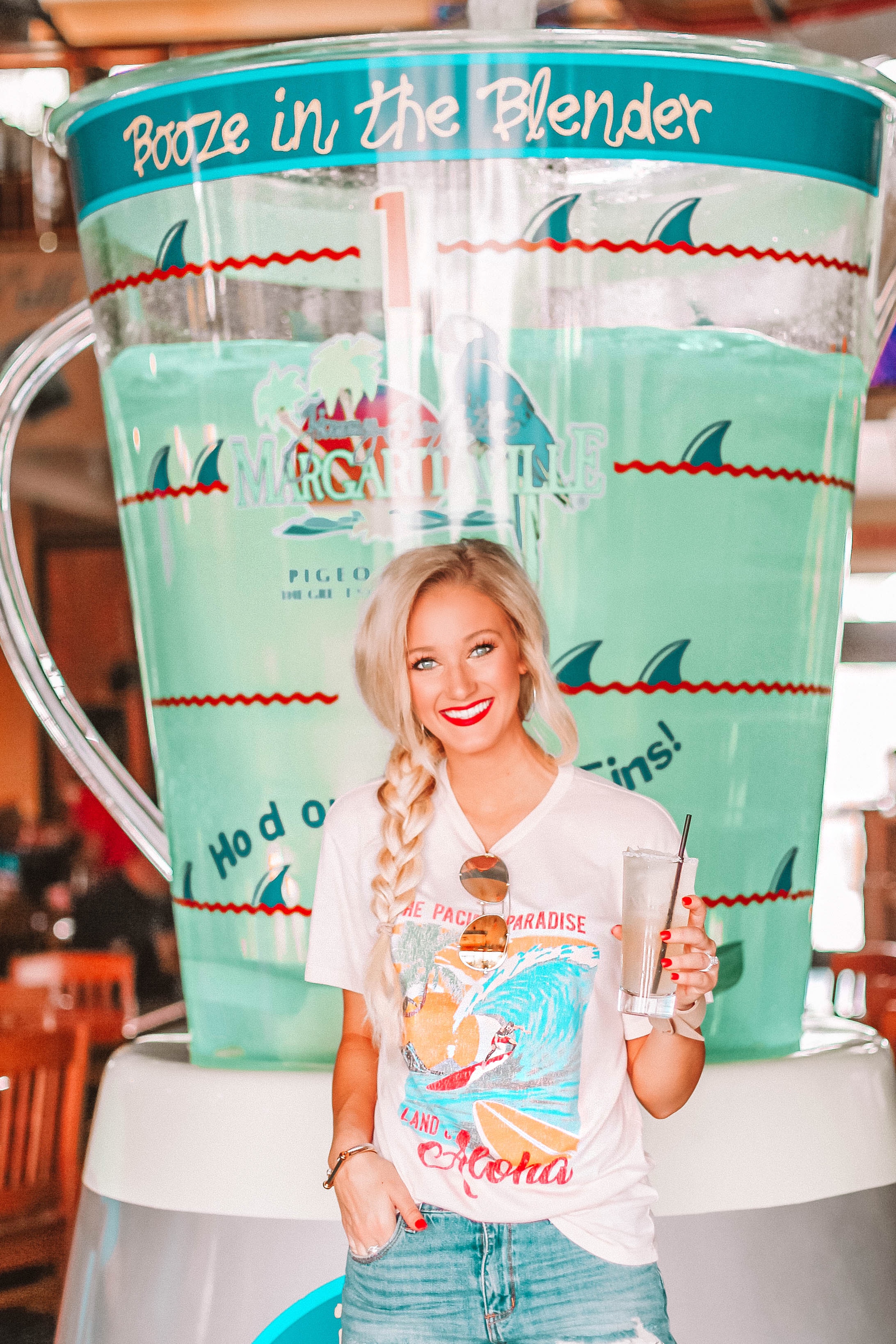 Of course, we had to make a pit stop at the Margaritaville restaurant for lunch while we were there and grab a margarita to celebrate Cinco de Mayo!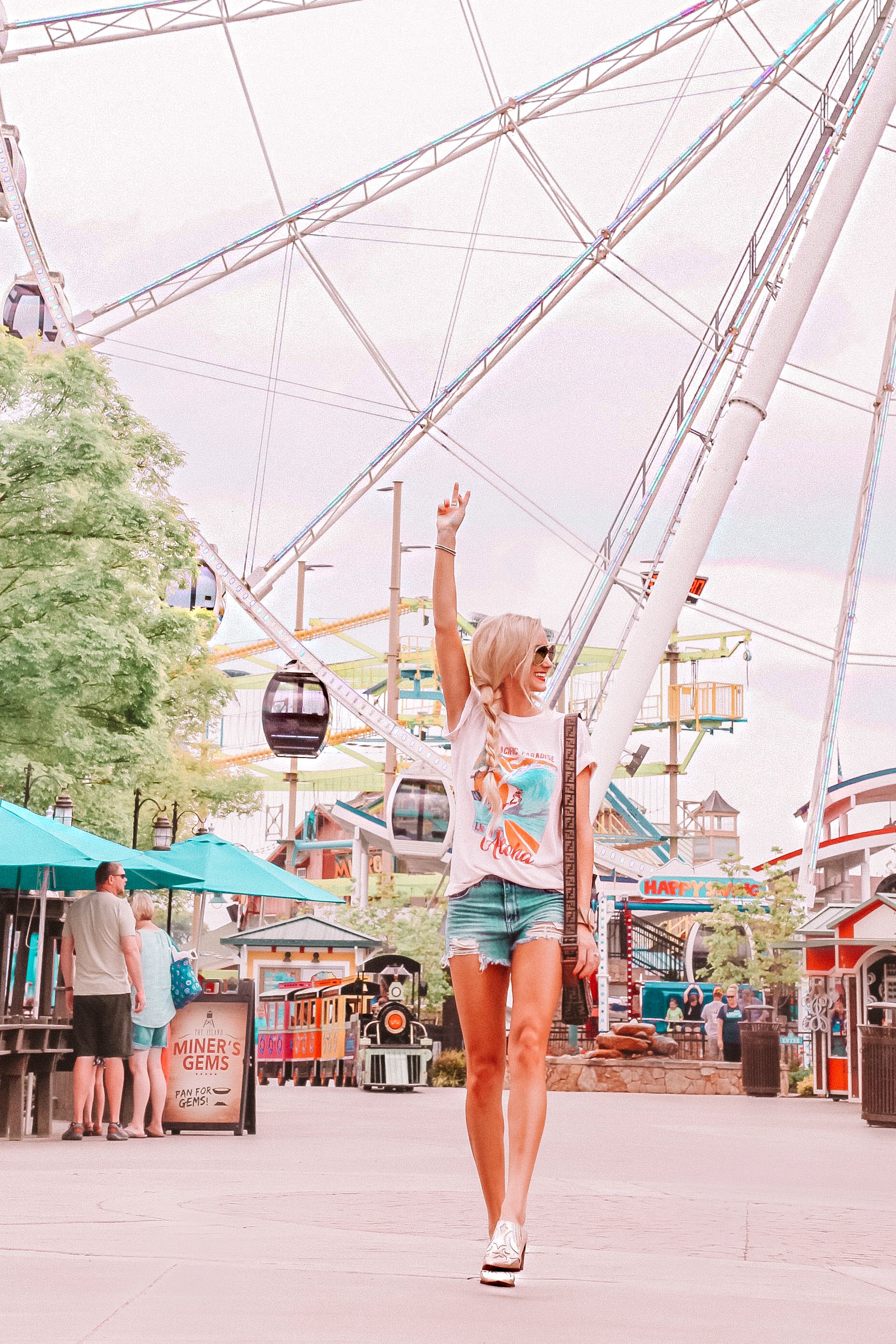 One of my favorite parts about The Island was riding The Wheel — it gives you such a great view of the surrounding Smoky Mountains and of the amazing water fountain show!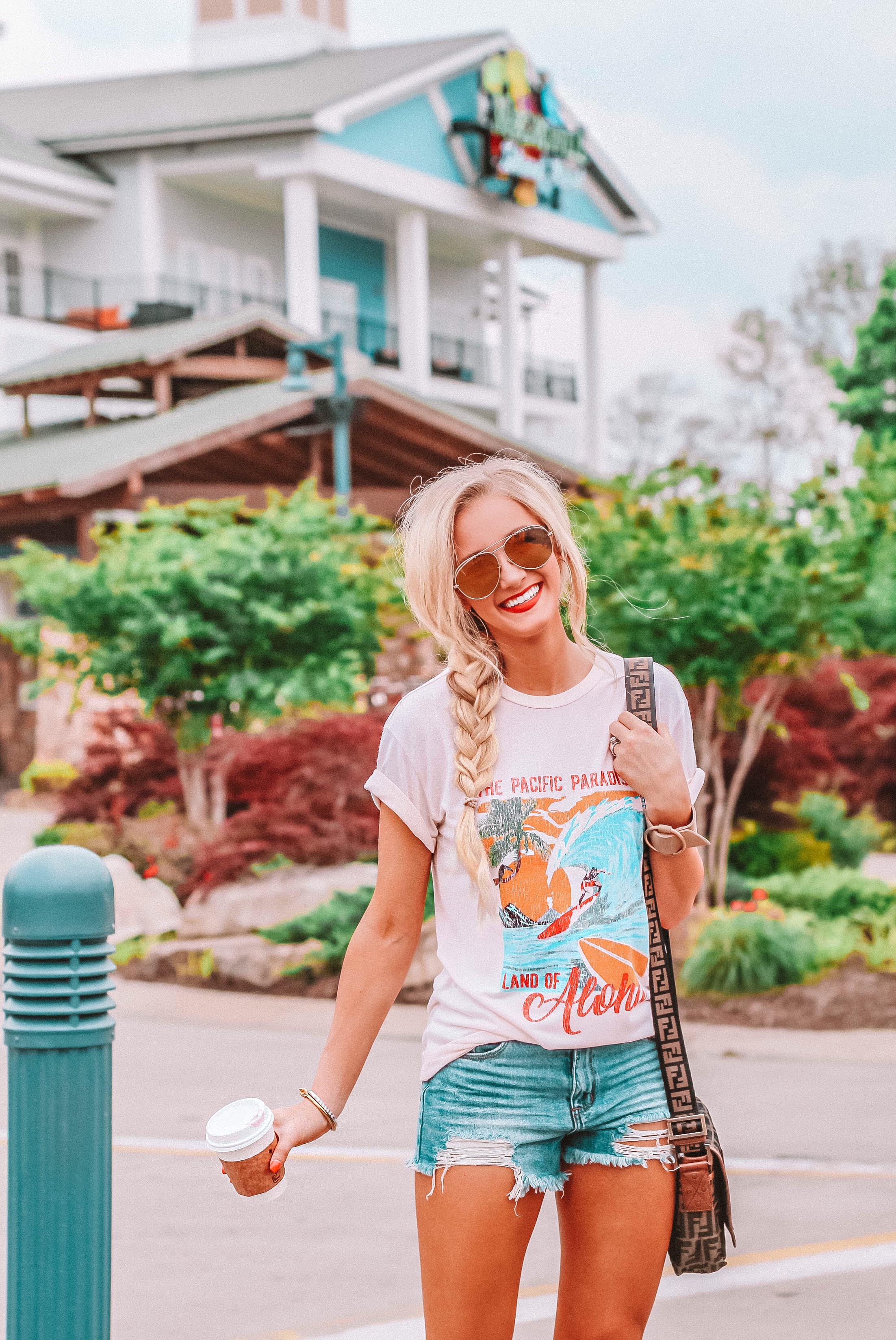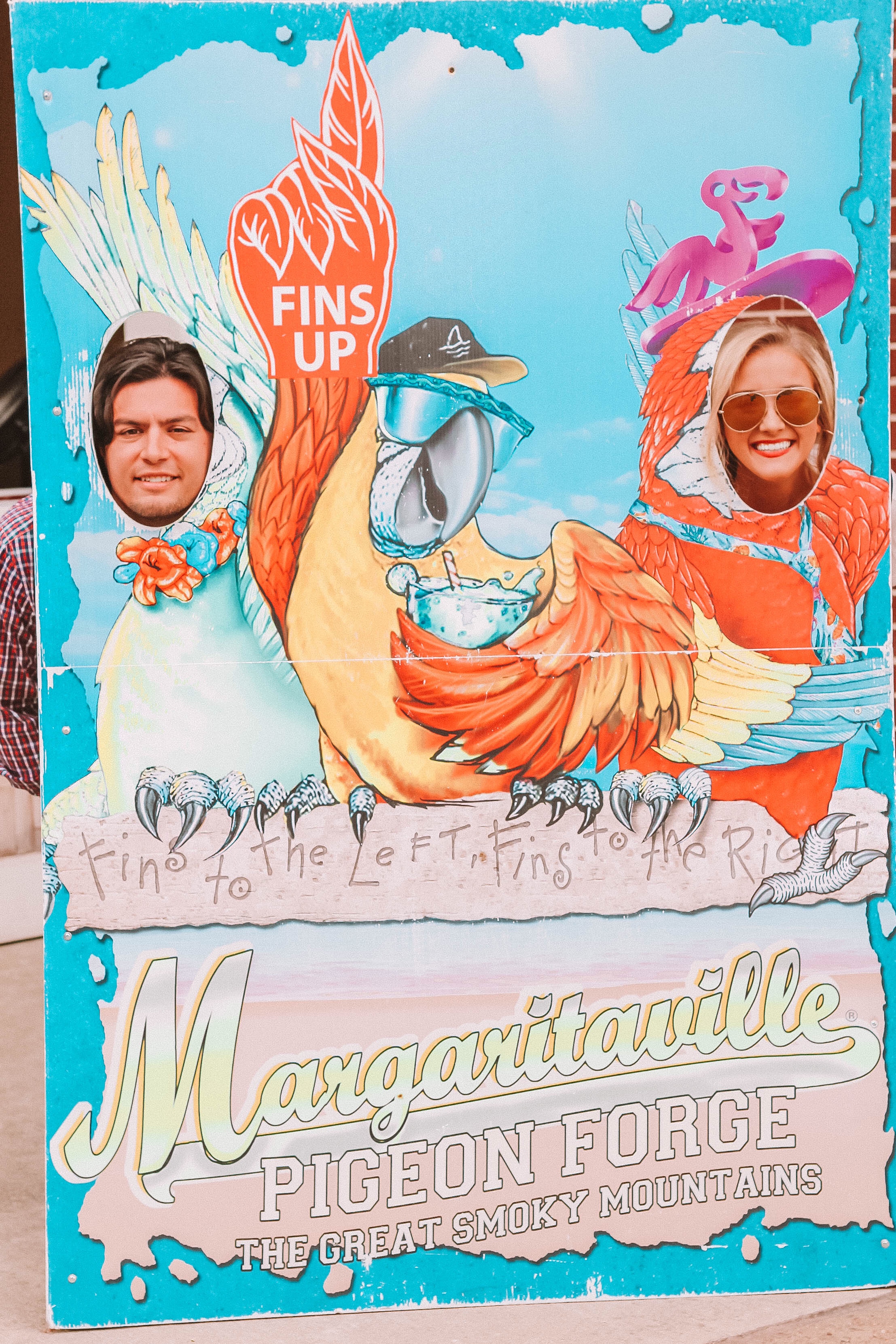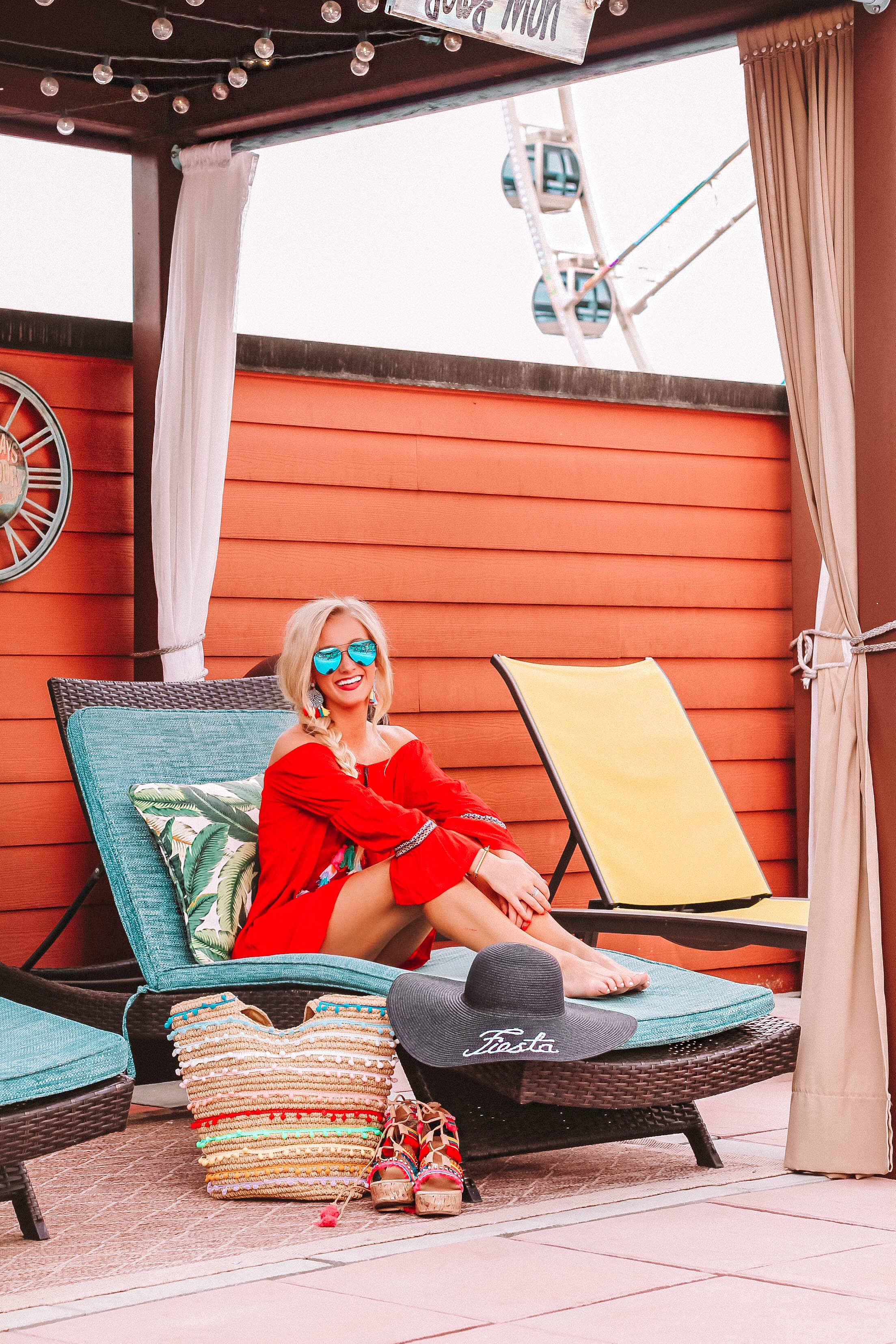 After lunch, we decided to visit the rooftop pool at the hotel, and it was so nice! Complete with cabanas, lounge chairs, a full bar, tables and a great view, it was all we could have hoped for! We were worried that it would rain on us, but somehow, we lucked out and got to enjoy a few sun rays before heading to dinner.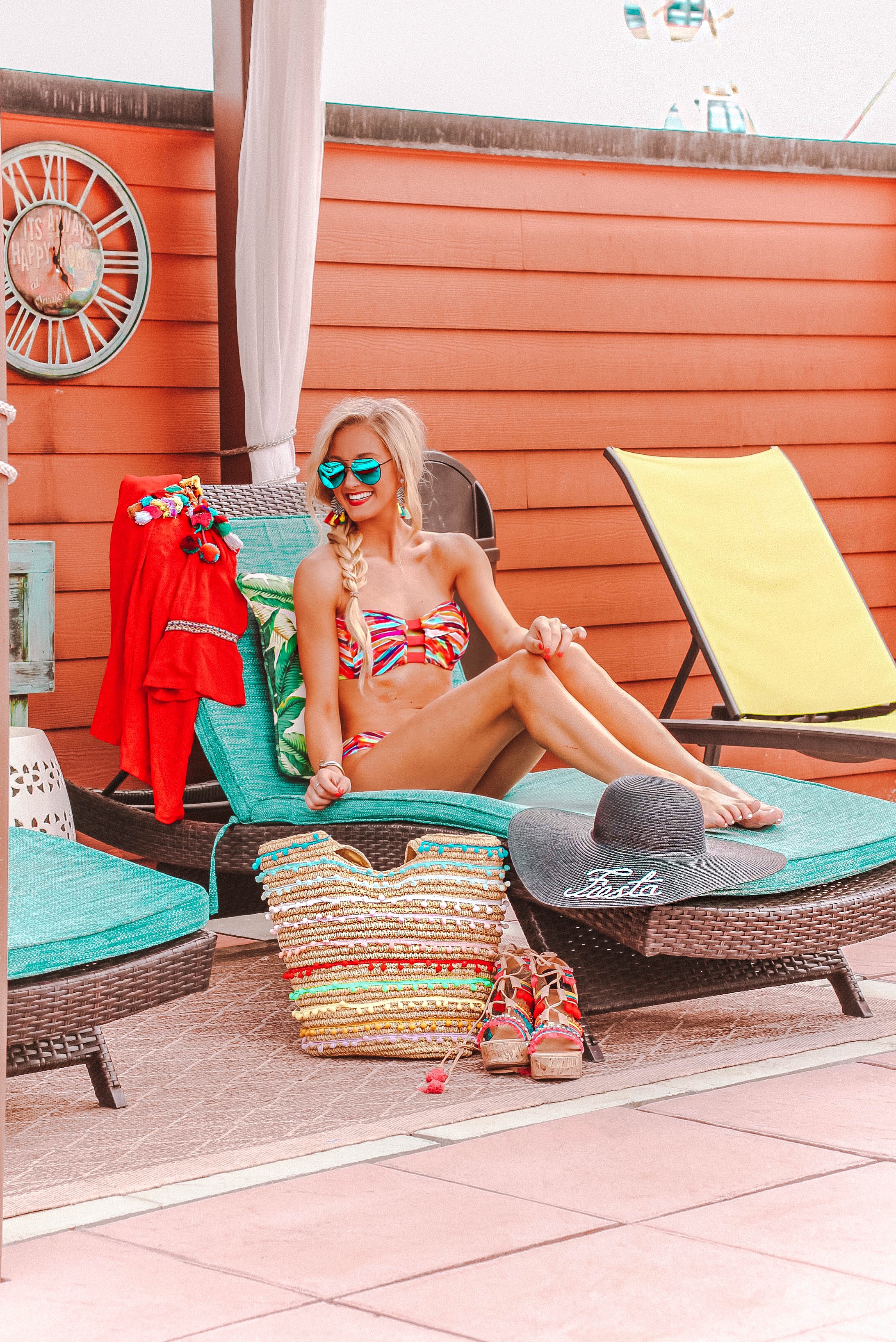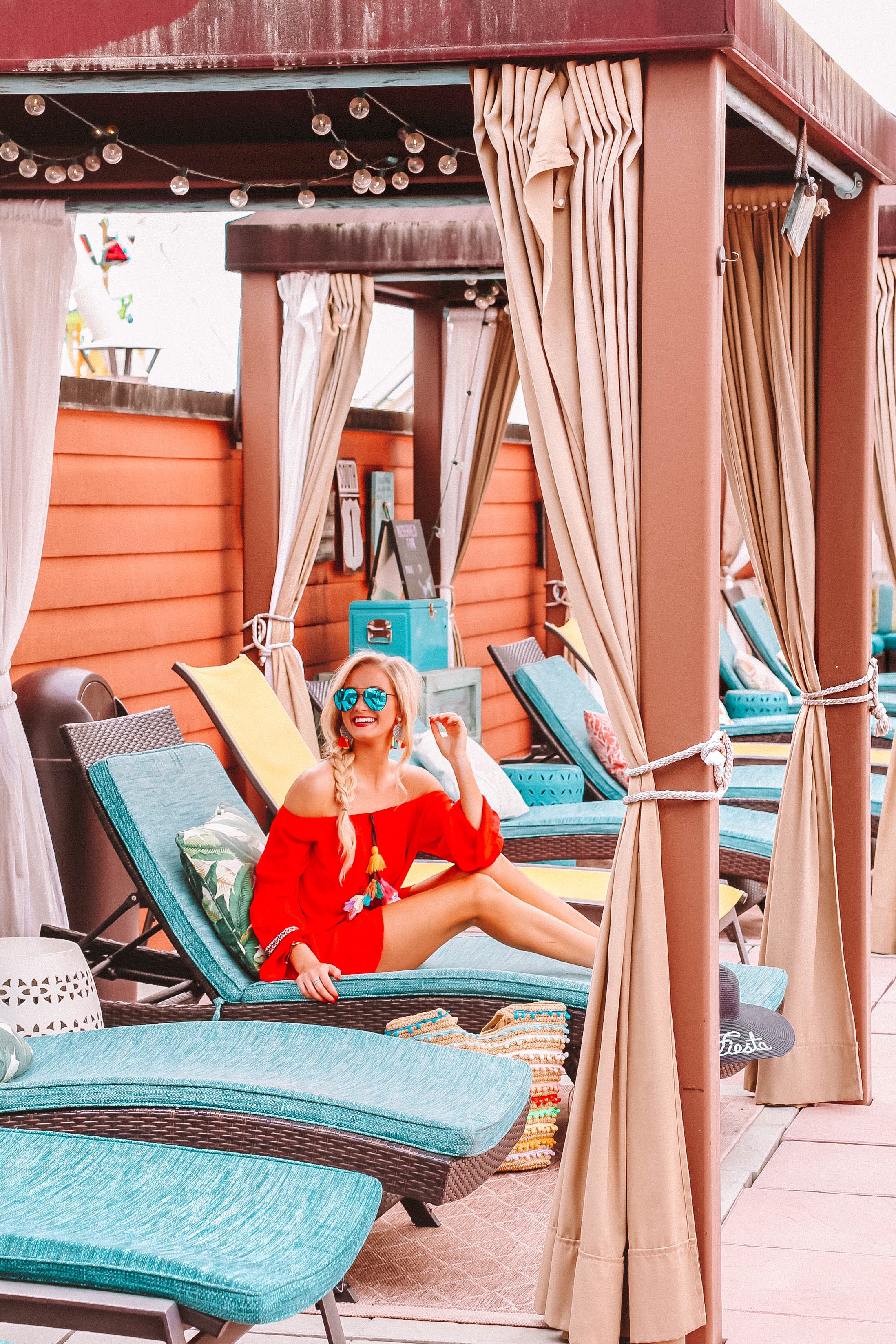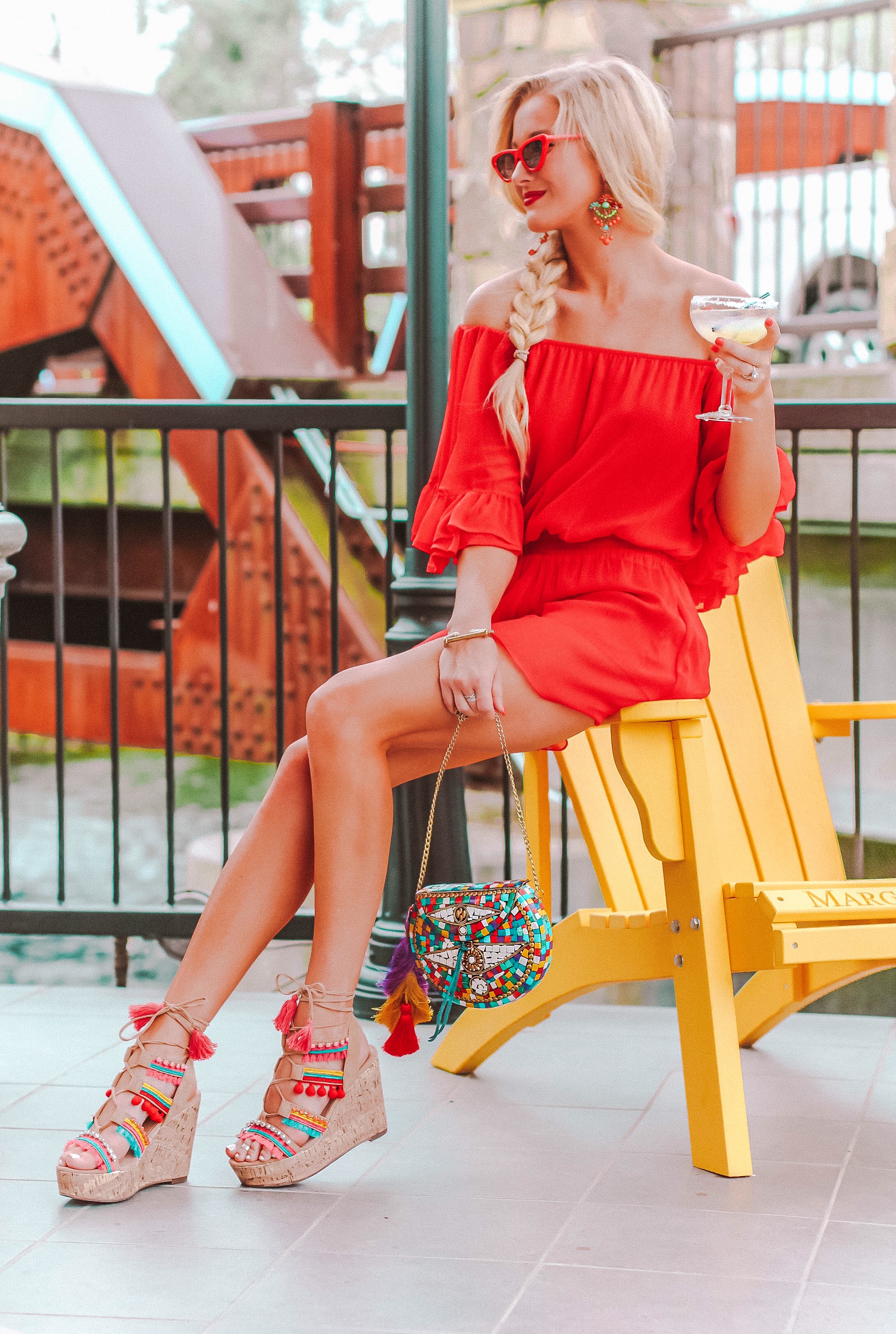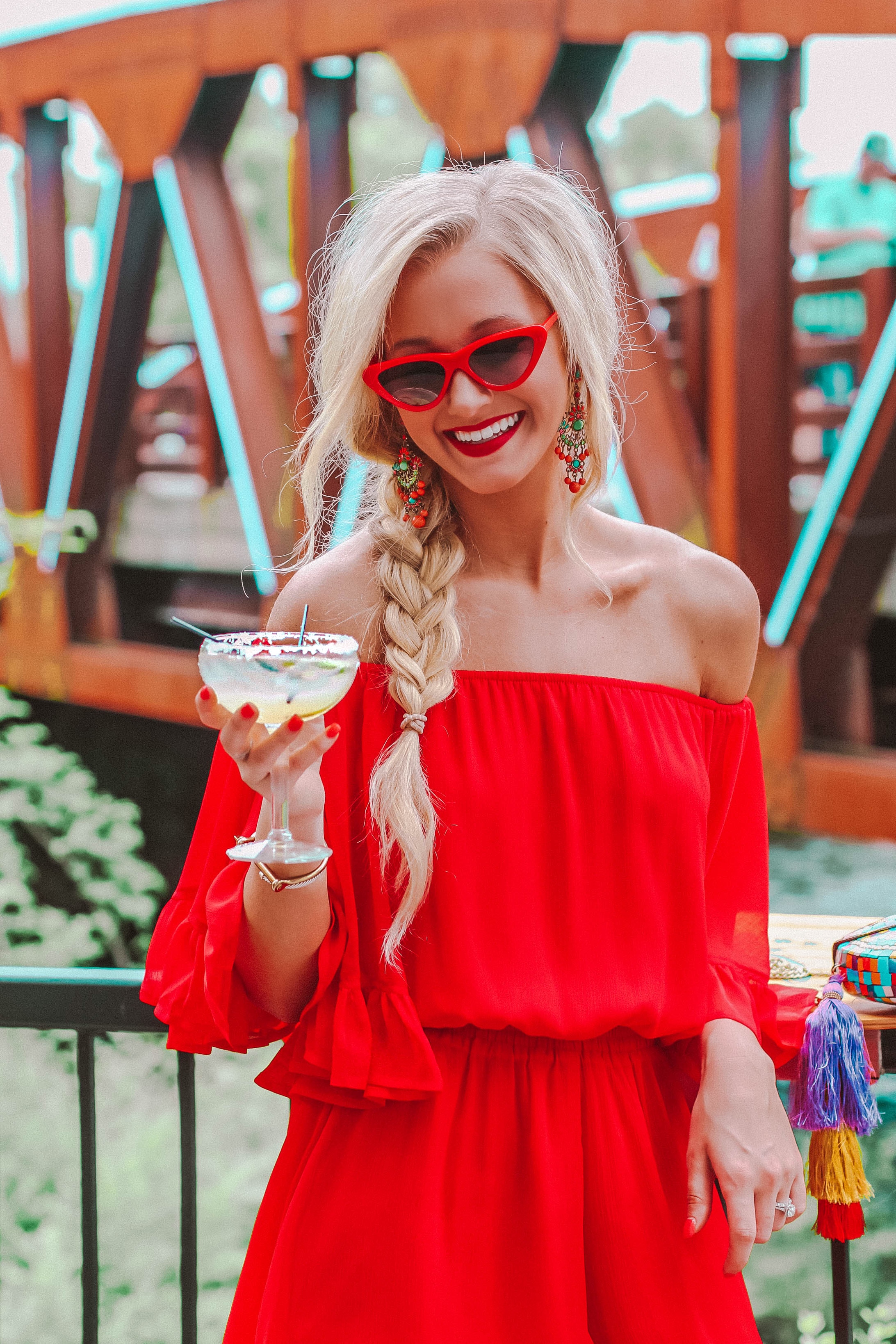 Once we were ready for dinner, we went downstairs to the Latitude Lounge for a drink until it was time for our reservations. We actually ended up eating lunch at Latitude's before we left on Sunday as well, and it was SO good (& quick service). I recommend the Margarita flatbread – YUM!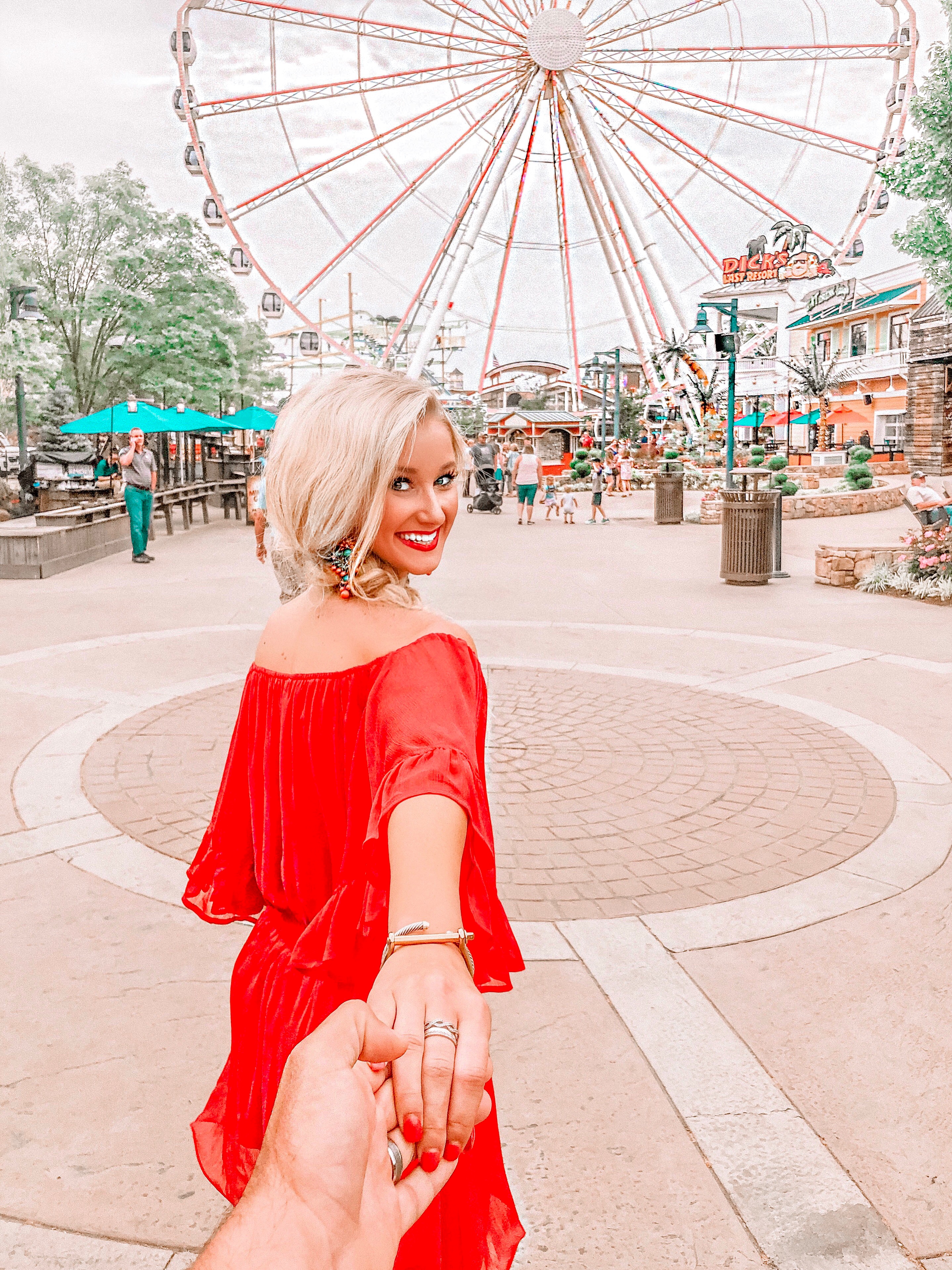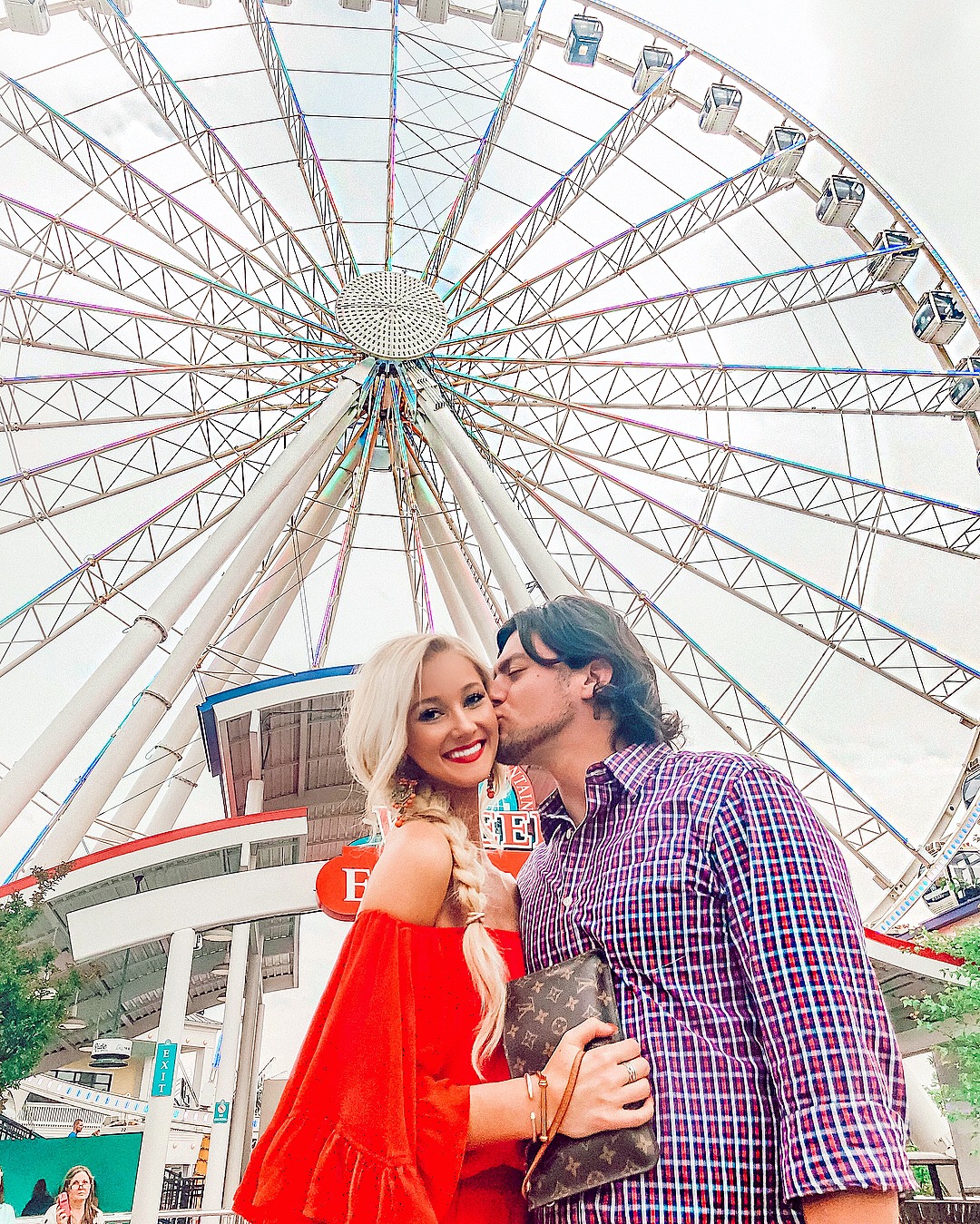 On the way to dinner, Teej snapped this creative shot and I thought it was so sweet! I'm so glad he was able to come with me to enjoy this getaway.
That night we indulged (big-time!) in some southern, home-cookin' at Paula Deen's Family Kitchen. You guys … it was absolutely delicious, and I totally ate my weight in desserts LOL. It's definitely a place worth visiting while you're there!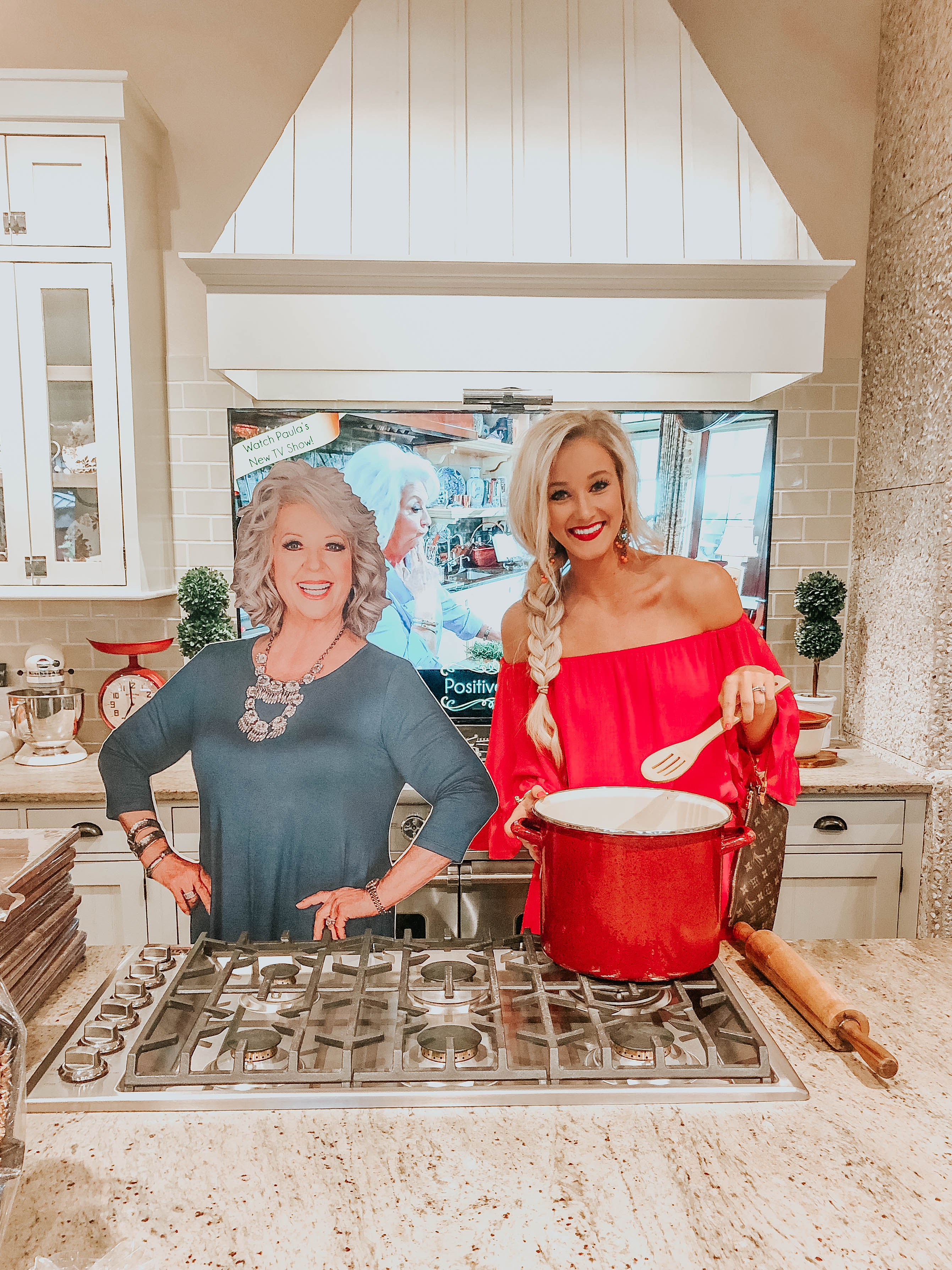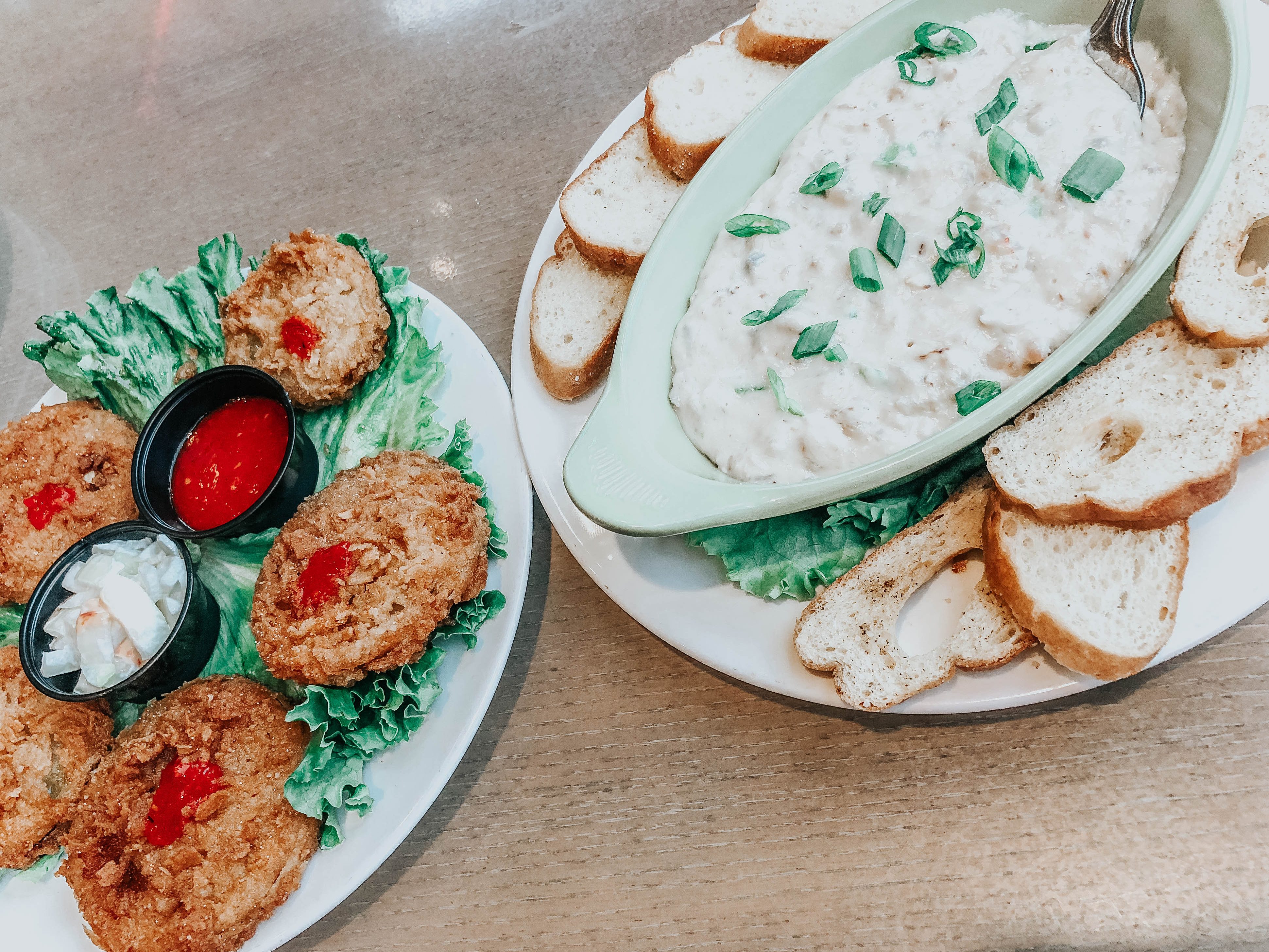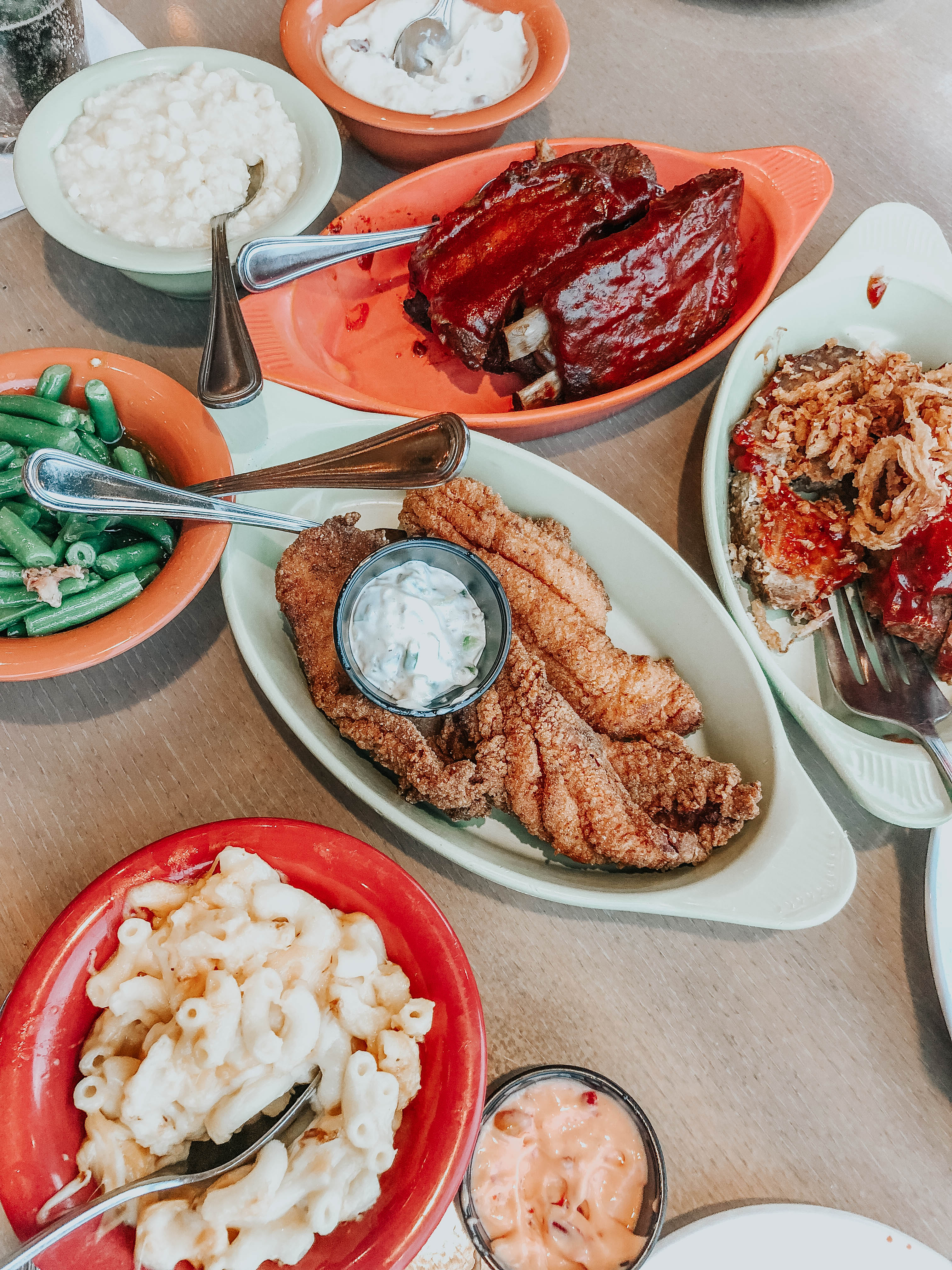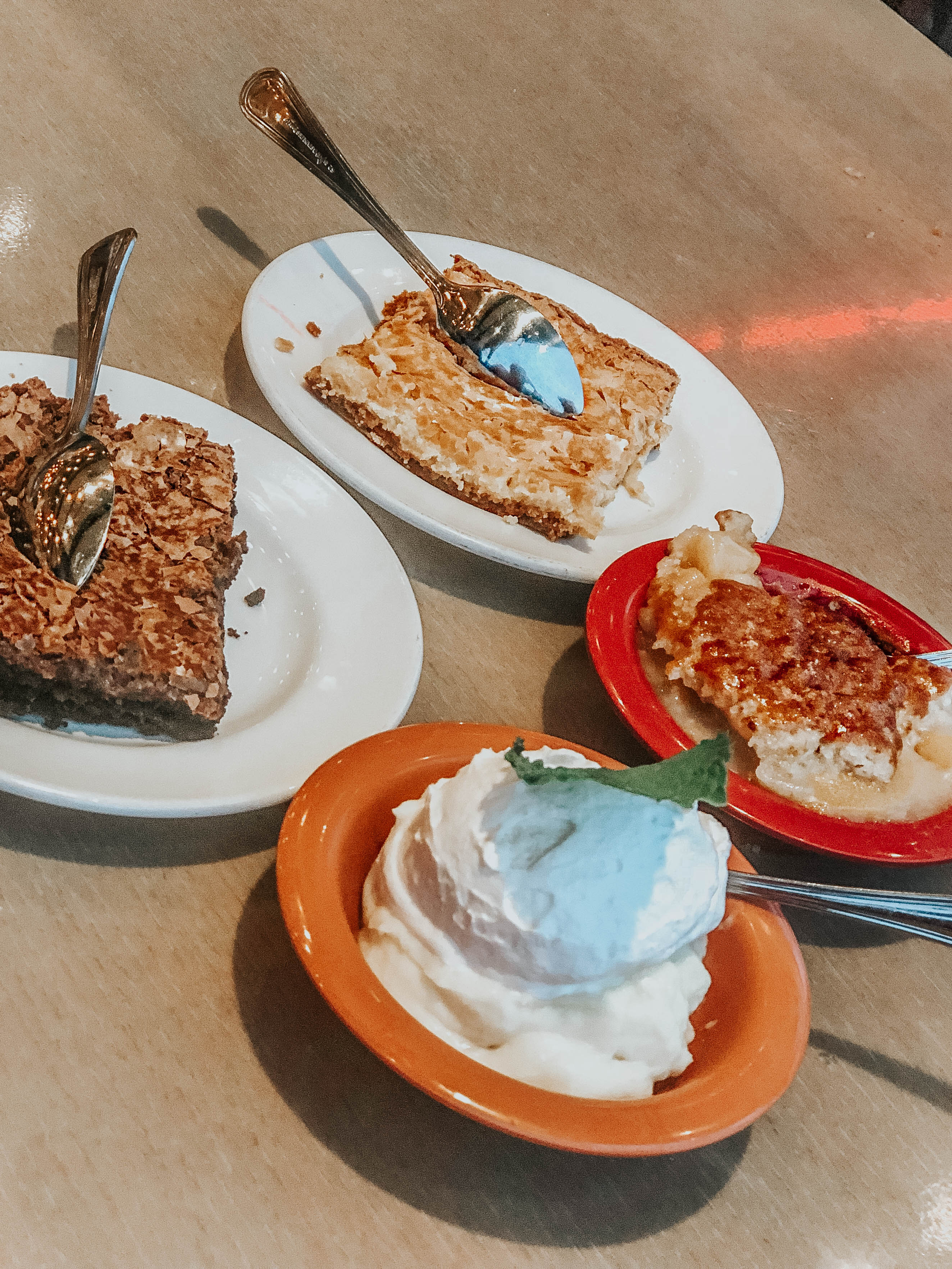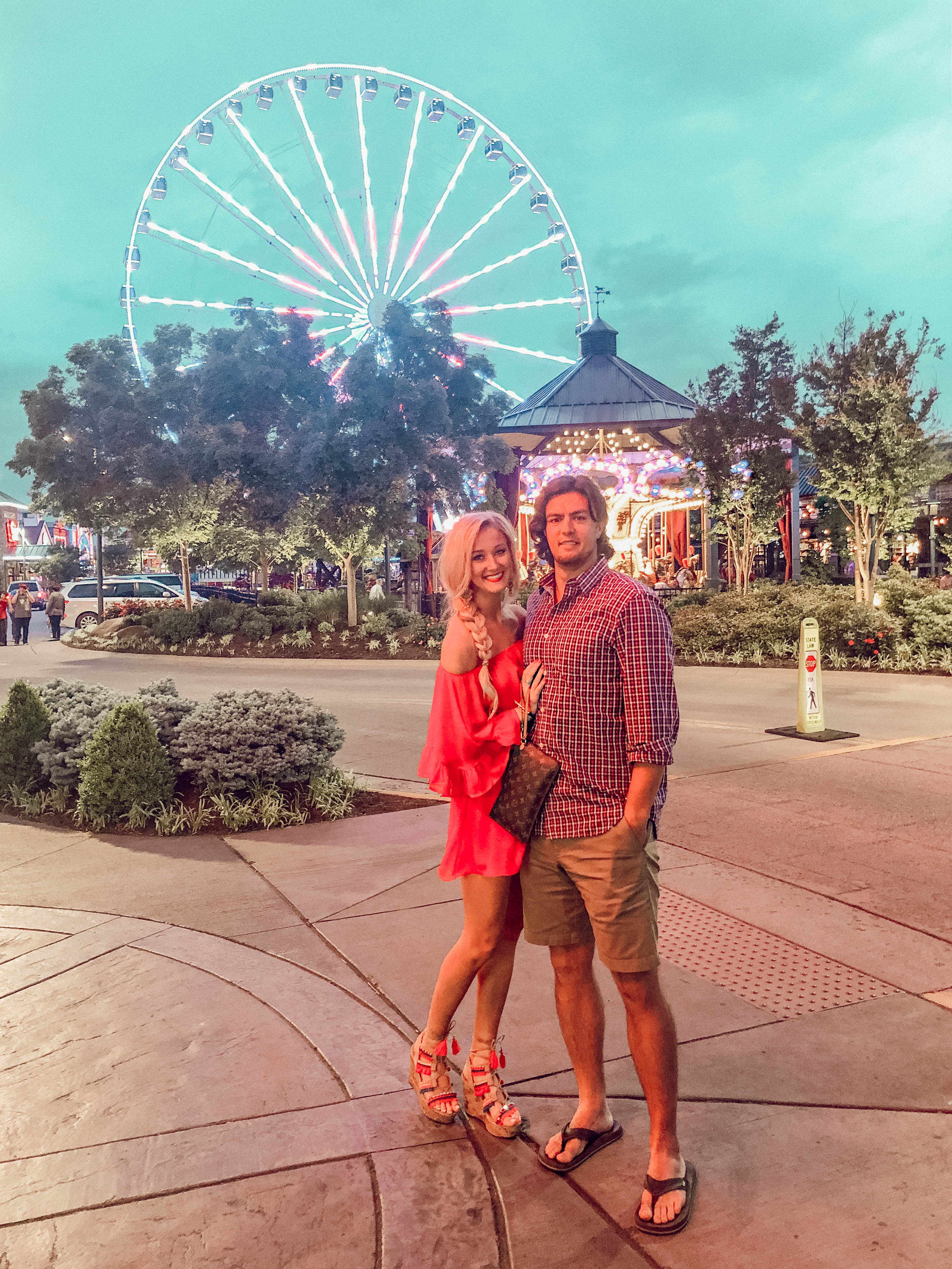 I couldn't have been more pleased during our stay with Margaritaville Island Hotel, and I would highly recommend it to anyone visiting the area. It's the perfect summer getaway (or staycation) for couples, large groups, class trips and families. The staff were more accommodating than most other hotels I've stayed at in the past, and we truly felt right at home.
If you've thought about booking a stay or you would like to in the future, go for it … And tell them that we sent you! I know you all will love it just as much as we did and will be pampered the entire stay.
xo, P
---
Thank you to Chrissy and the amazing Margaritaville Island Hotel family – we can't wait to come back! 
*All outfit details are listed on my profile in the Liketoknow.it app – it's free and you can find my profile @peyton.baxter 🙂