When it comes to wedding photography and videography, the advice I have for you is pretty simple:
1. Book before you think you should. Aside from the venue, photographers and videographers fill up the fastest. I booked ours over a year in advance and dates were already filling up.
2. Do your research. Find someone who fits your style and will give you exactly what you want after your wedding day comes to a close. There are so many different photographers out there with different 'moods' in their photos. Also, some do more candids than others. I loved that idea as you will see below! Videographers have different styles too – do you want an actual song playing in the background of your video? What about interviews? What about you and your hubby reading each others' letters from each other? Looking at other real life wedding photos and real life wedding videos (you can even find them on YouTube!) are the ways that Teej and I found out our own style that we wanted.
3. You get what you pay for! You ever heard that saying? Well, it's the truth when it comes to wedding vendors, especially photo & video. The largest portions of our wedding budget went to photography and videography, but we would do it that same way all over again because we were so pleased with the outcome. It may cost you a pretty penny, but after all, when the wedding day is over, all you will have left is your dress, a dried-up bouquet & most importantly, your photos & video. I can't say enough good things about having these special memories forever to look back on.
We received over 2,200 photos from our photographers and over 5 hours of raw video footage from our whole wedding day. We also got the summarized video of our wedding day, which will never get old for me 😉
Today, I'm showing off our photographer, Katherine Birkbeck's, work by sharing some of my favorite images from our big day + I'll be sharing our wedding video by Milestone Pictures at the end of the post (& I may be biased, but this is something you don't wanna miss out on! I'm a sucker for wedding vids.)
This for real happened!! Literally the only person I would ever approve to have a mullet in our wedding, lol!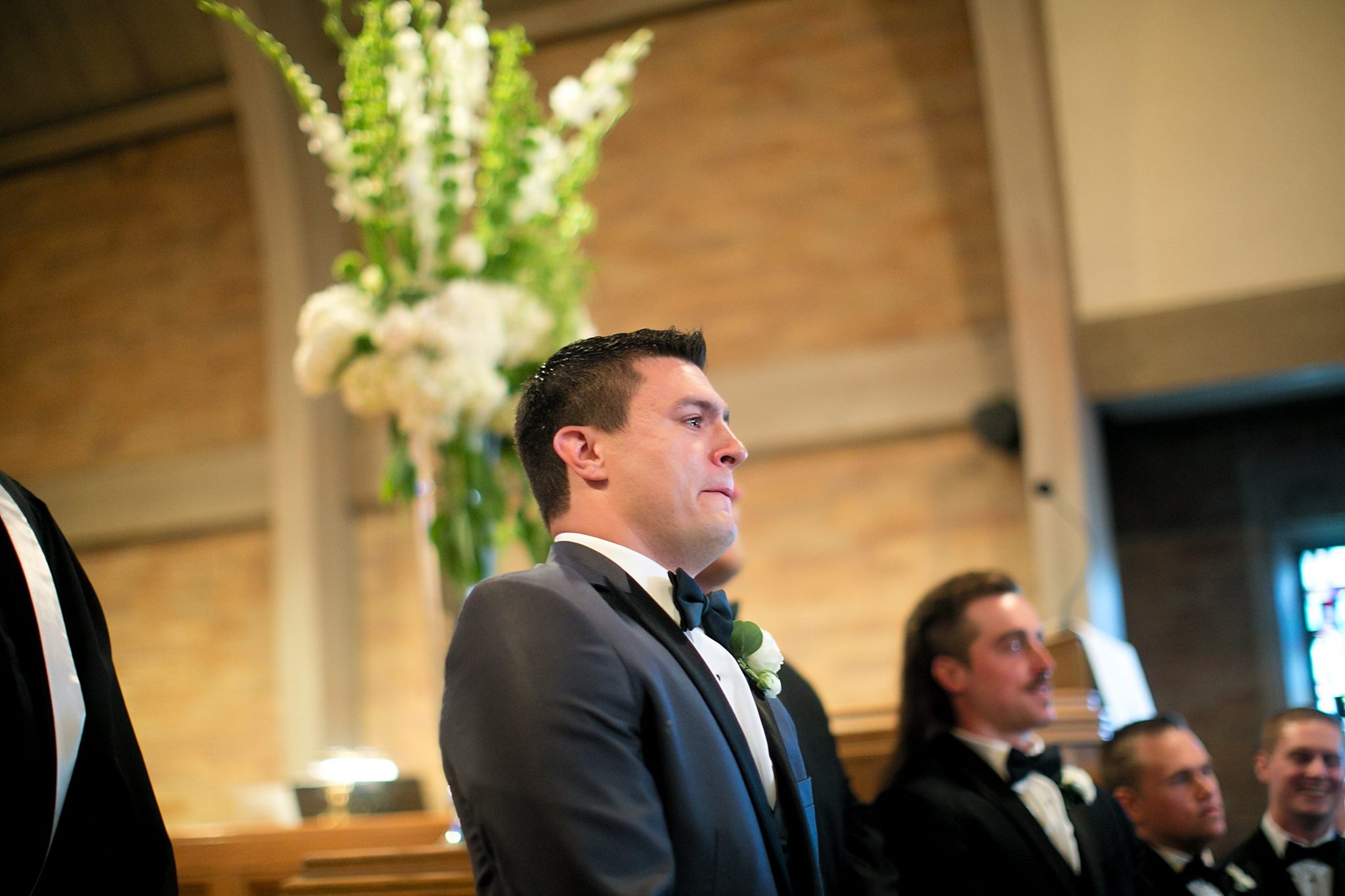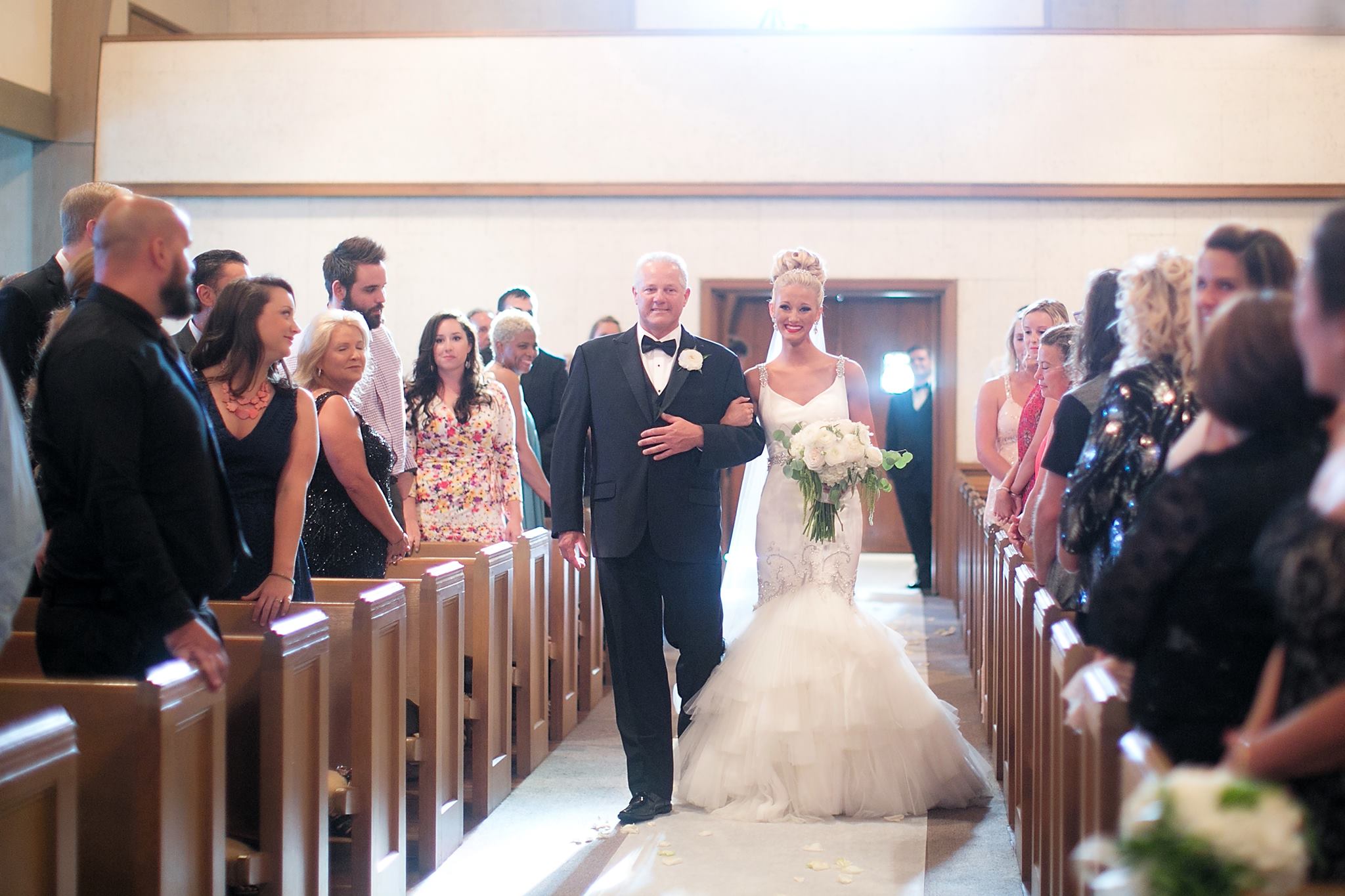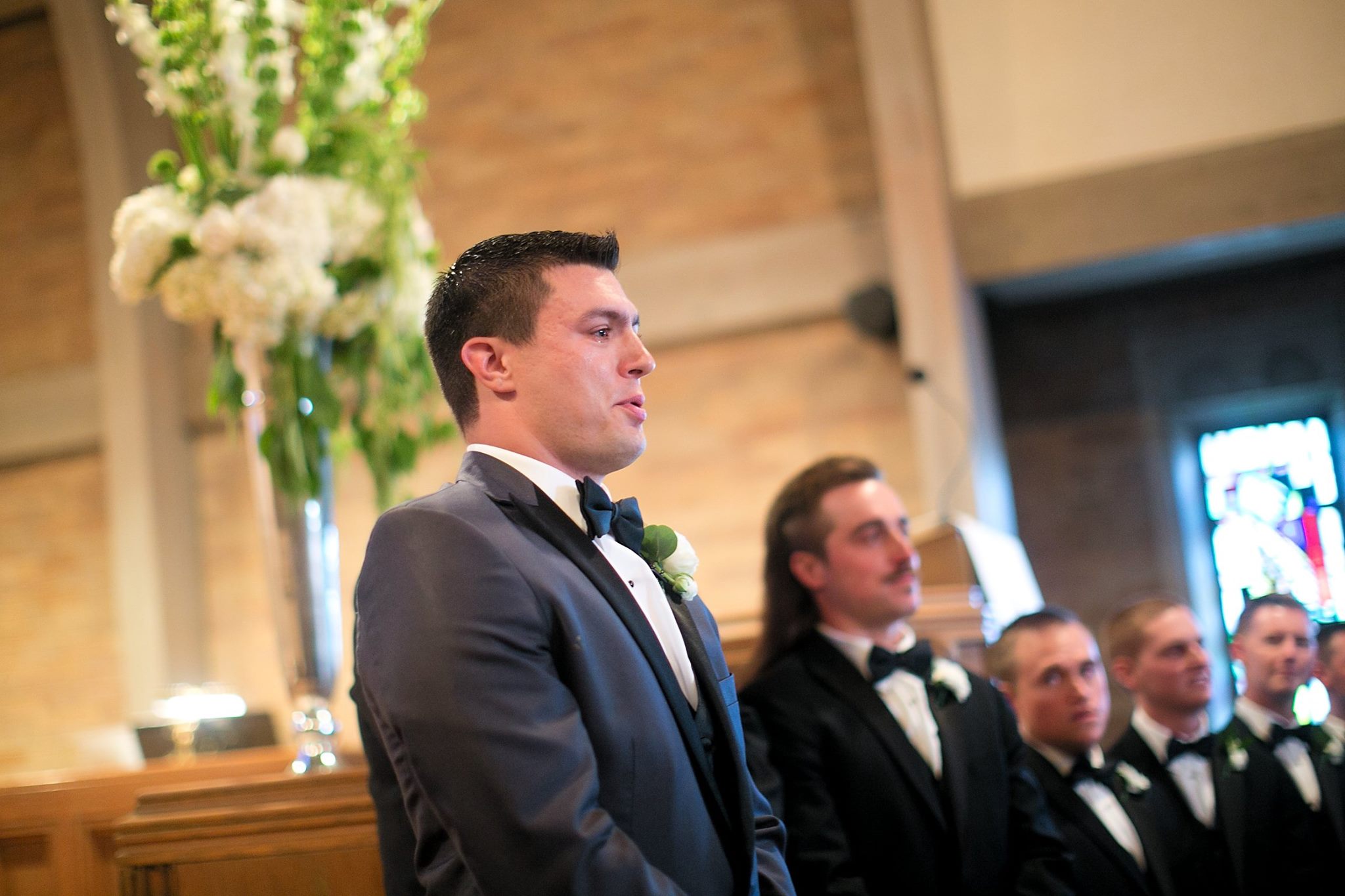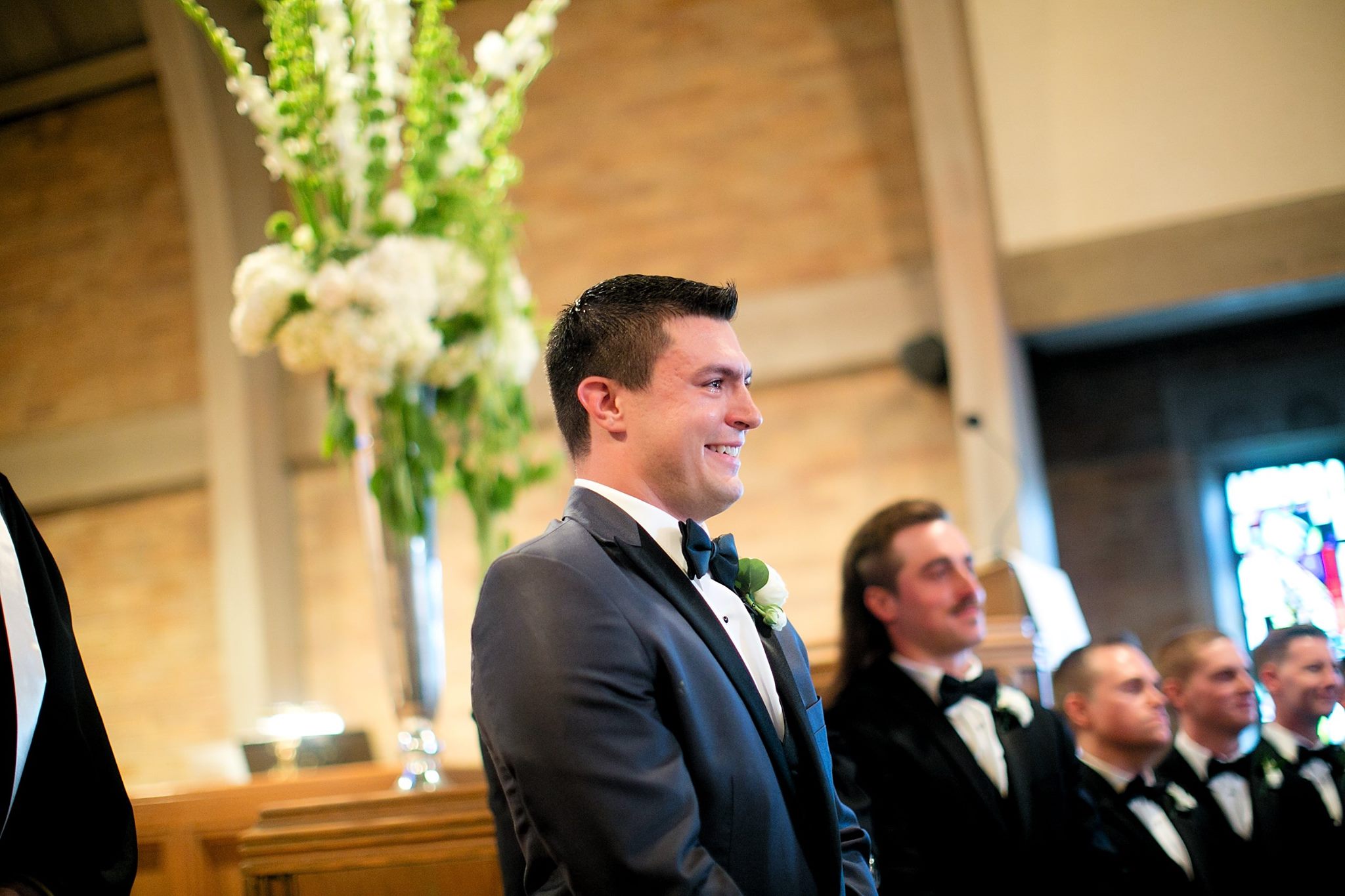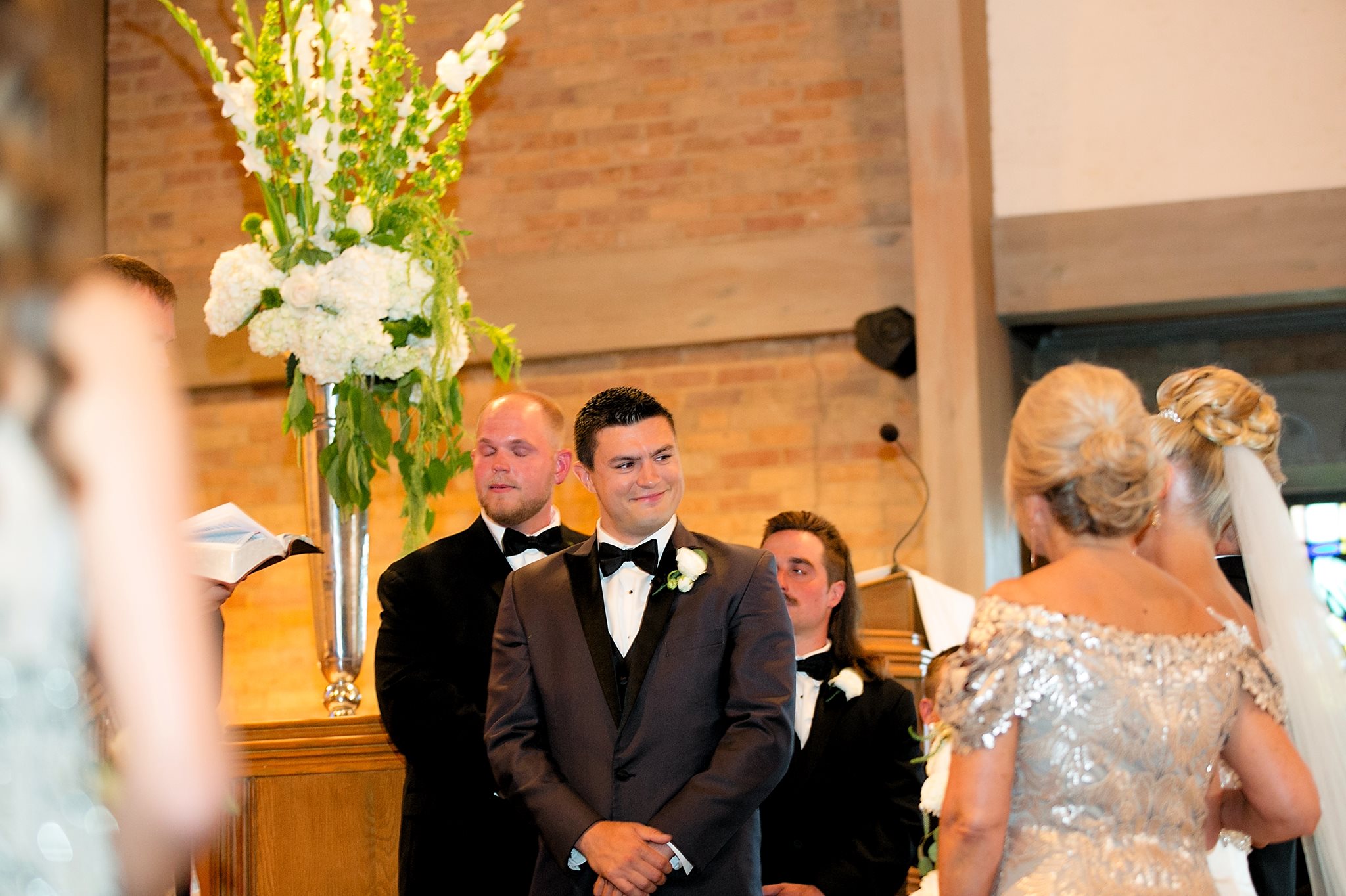 Sheesh, it's so hard to choose your favorites when you just love 'em all. (Picture overload, I know!!) Katherine was amazing! She really worked with my wedding timeline, and the beauty of her photos speak for themselves. She's so talented (& SO sweet) … we've actually kept in touch and built up a friendship through all this.
I also cannot say enough good things about Milestone Pictures, who did our wedding video. We have the raw footage of our whole entire day to go back and relive it anytime we want. The videographers at Milestone Pictures were there at the venue right before I arrived and then they didn't leave until after TJ and I had done our final exit & left. Plus, the video they edited and put together just makes me cry & makes my heart beat so fast all over again. Ahh, grab the tissues y'all! 
**CLICK HERE to watch our wedding video!**
Katherine Birkbeck Photography and Milestone Pictures are great choices if you are a bride-to-be searching for a wonderful, high-quality, pleasing photographer or videographer. I also have to say that both of them make the bride / groom / everyone involved feel so comfortable. You will spend more time with your photographer and videographer than you think throughout your wedding day, so be sure to get someone who will have fun with you and make you feel comfortable. Katherine and Milestone filled both of the needs for us! If you have any questions or want to know more information, just leave me a comment below or message me here.
Halfway through the week beauties! As always, thank you so much for stopping by today!!
xo, P