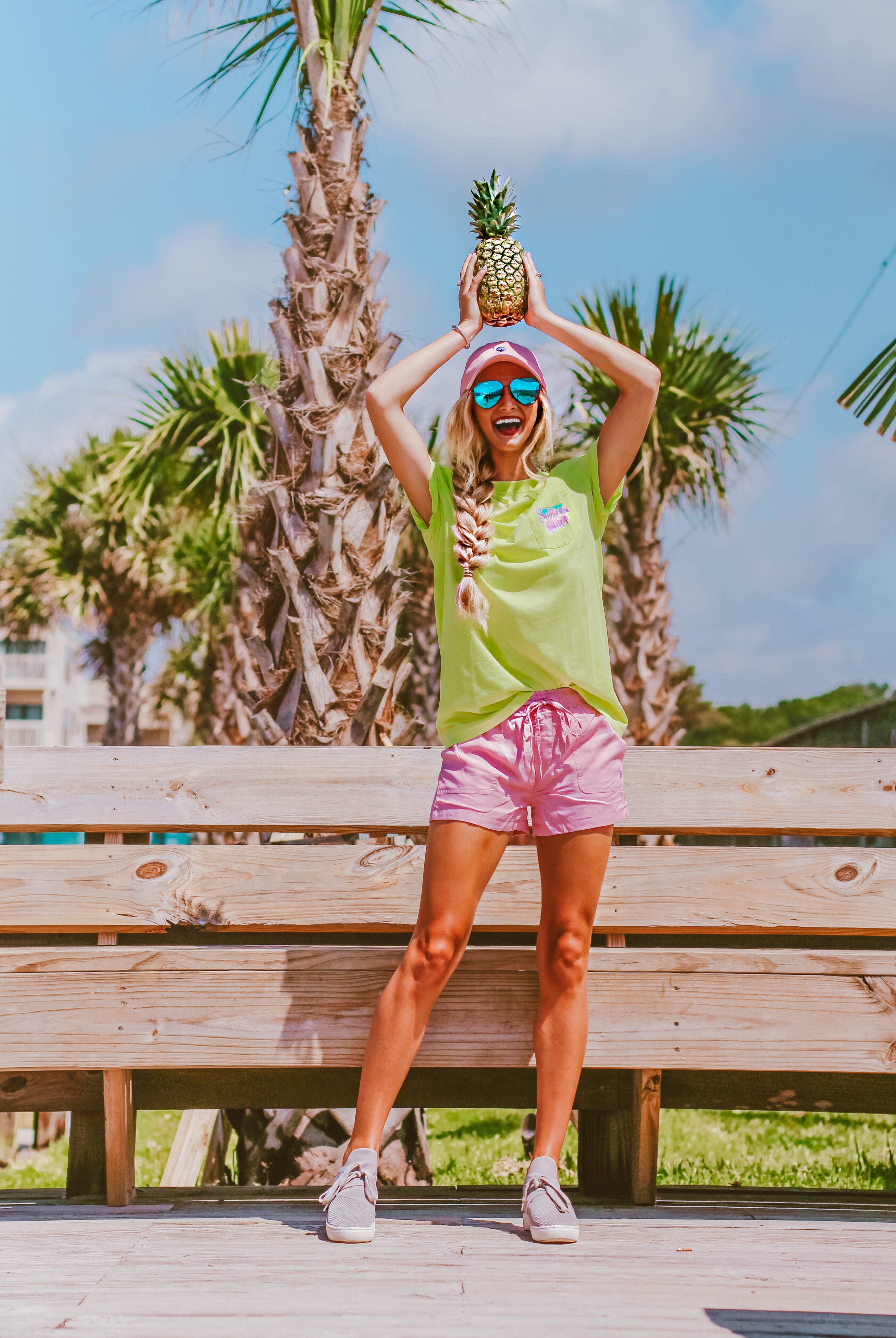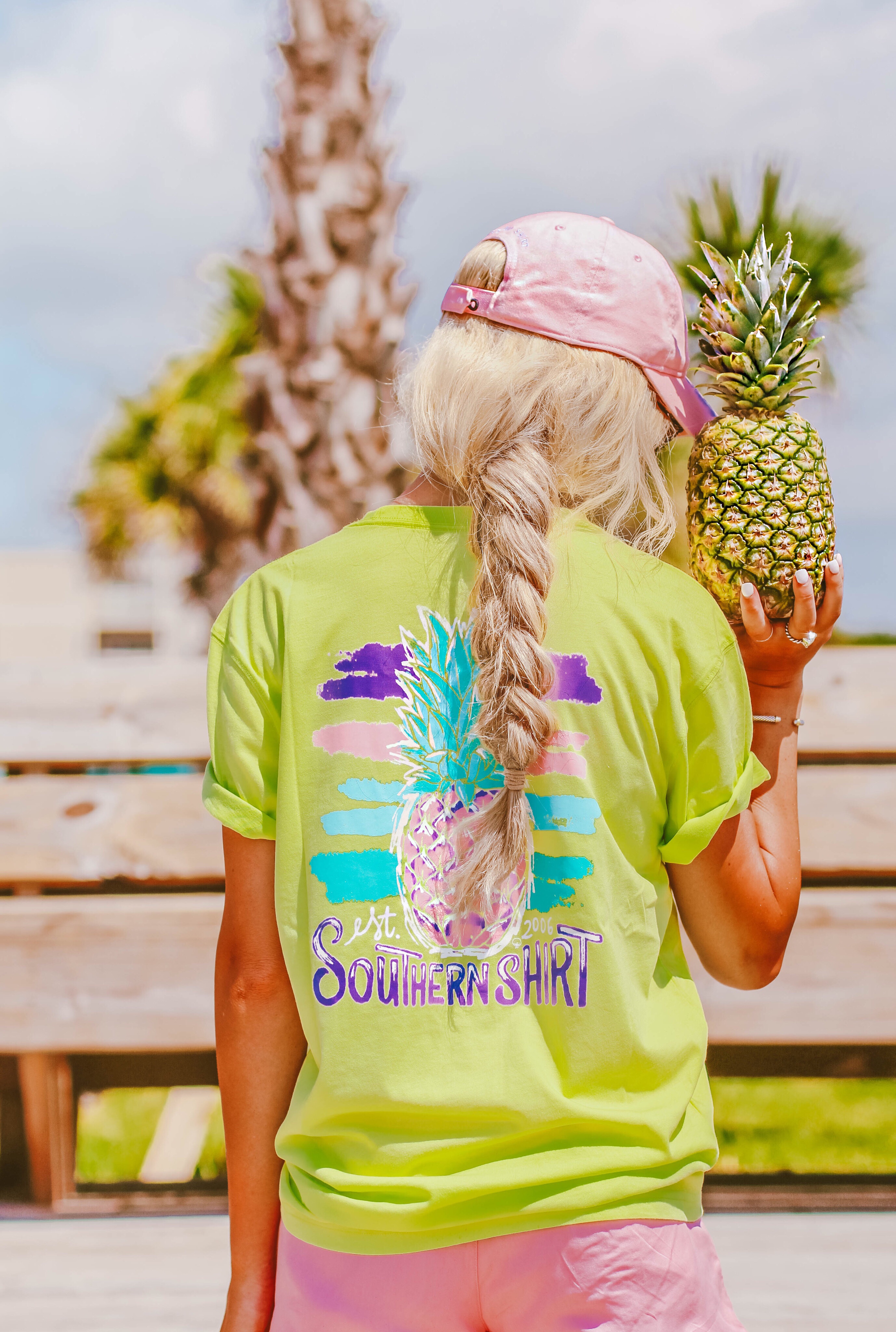 When I think summer style, I think about casual, comfy, practical outfits that are easy to throw on and go about my day! I think cute tees with matching shorts, flip flops, ball caps and pieces that I'll reach for over and over again. Of course I love my two-piece sets and sassy dresses as much as the next girl, but the more casual, everyday, easy styles are the first ones that come to mind in the summer because I'm almost always near a body of water or out in the heat during these months. And I don't know about y'all but I just want to feel comfortable and cool while also trying to look cute and put together in those hot temps. That's why Southern Shirt Co. has come in clutch this year!
I recently raided their website to stock up on their must-have staples, and I 100% recommend you do the same! Now, I'm fully prepared for boat rides on the lake, beach trips, and all the casual summer days in between.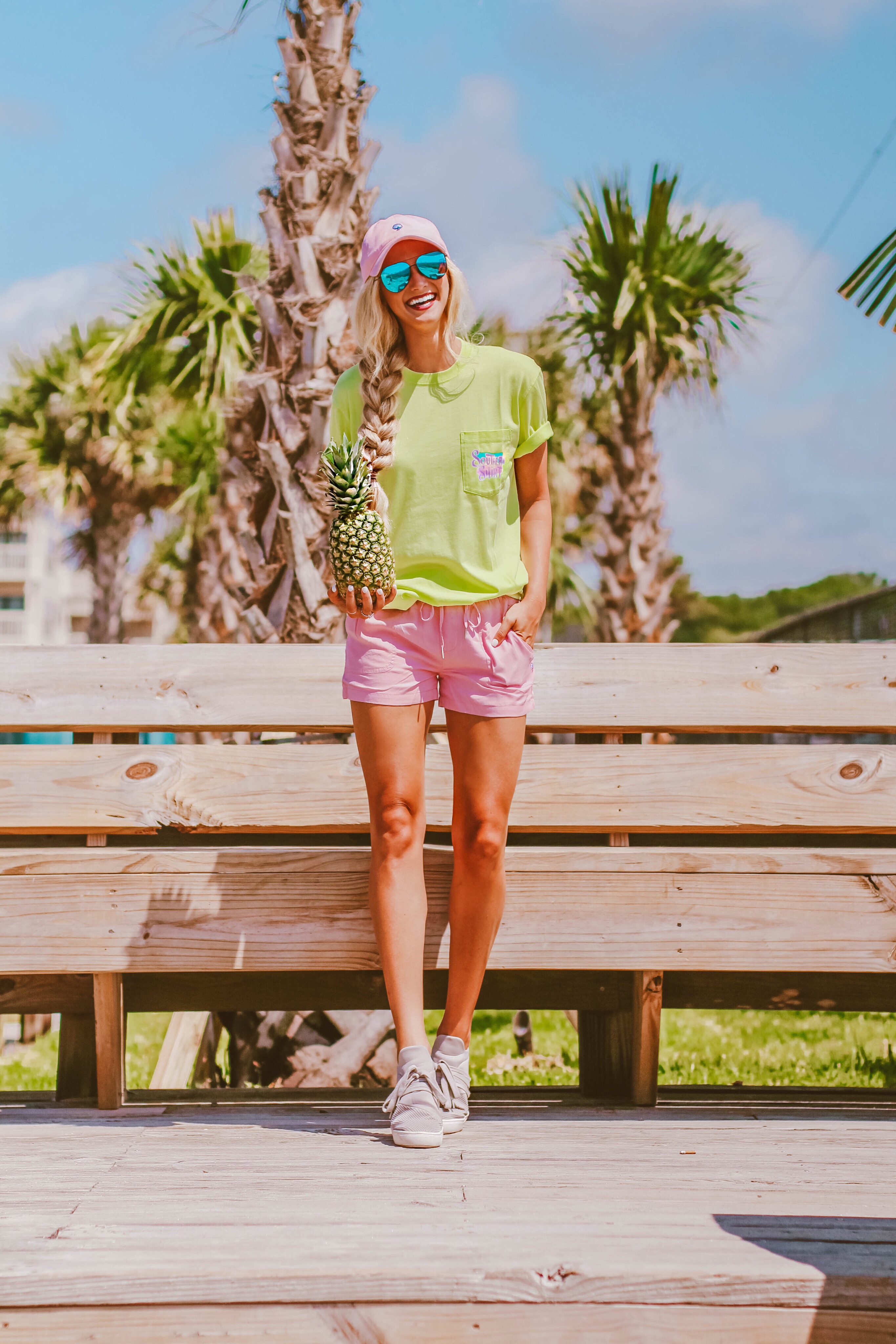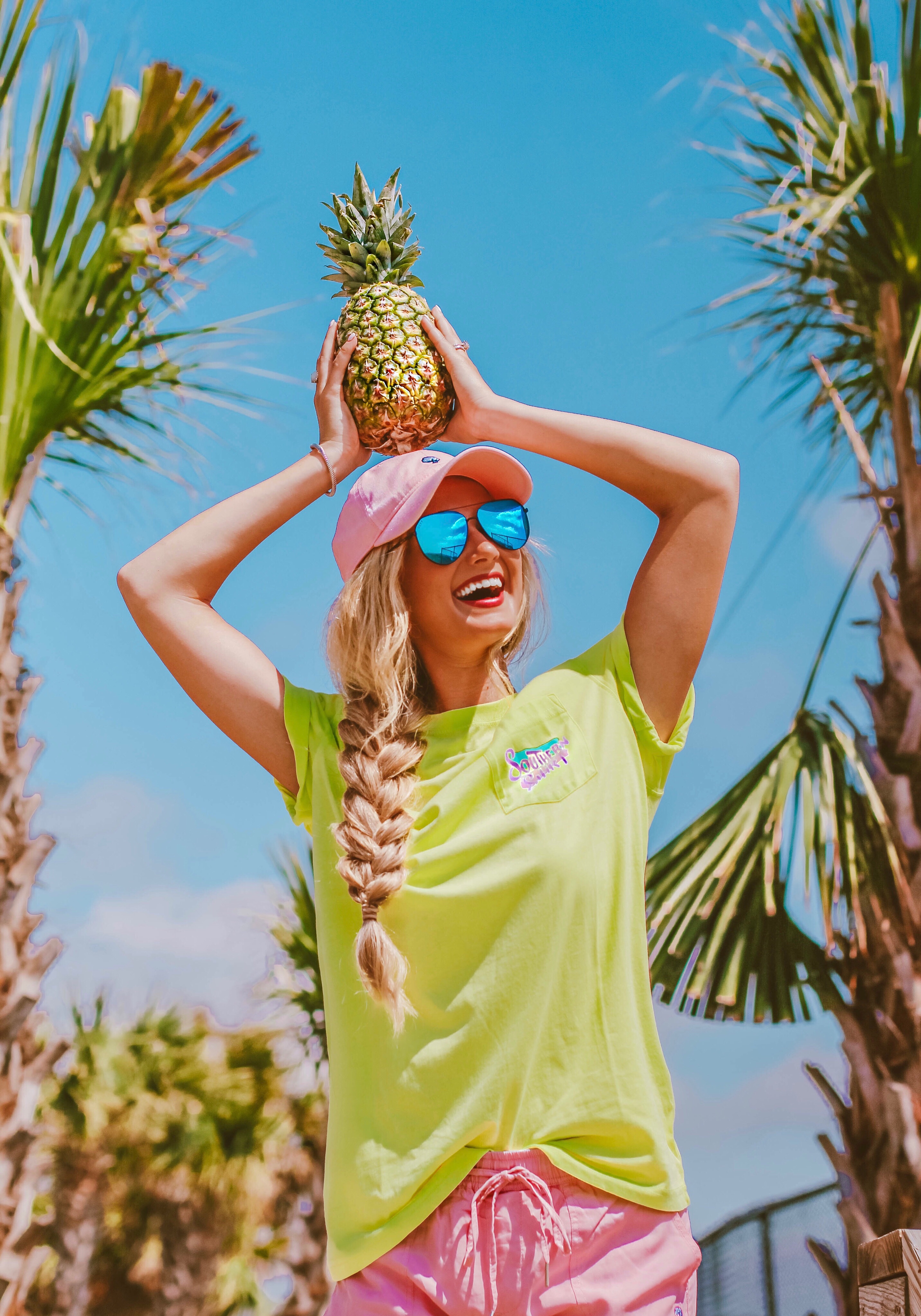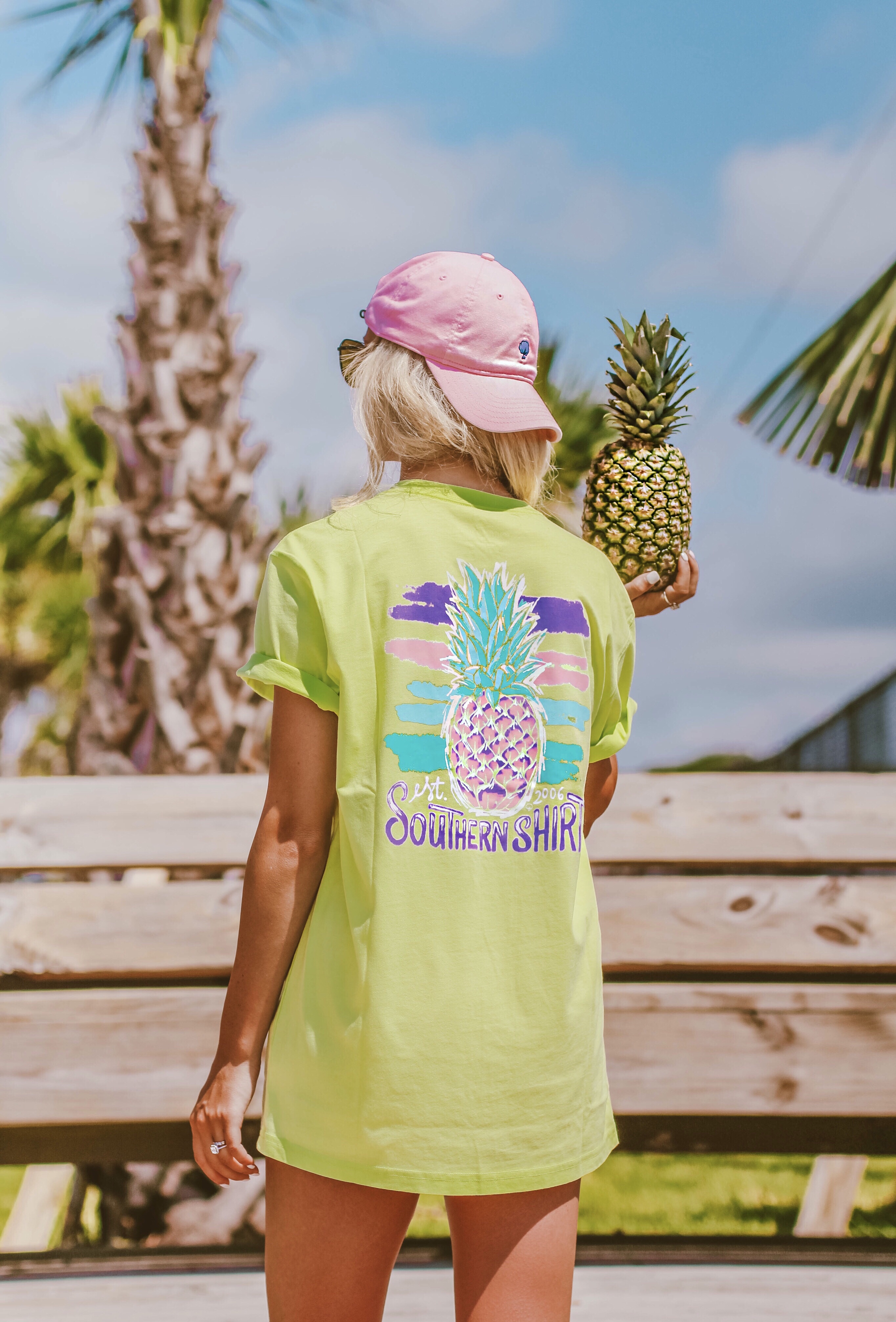 Southern Shirt offers a variety of men's & women's tees, tanks, shorts, collared shirts, coozies, ball caps and more! They have everything you could ever need to update your comfy, summer wardrobe!
One thing I love most about SSC is how soft and comfortable their tees / tanks are. The material that their apparel is made out of seriously feels like butter, and it makes me never want to take them off! Actually, I've been living in their pieces all week long at the beach, and you can bet that you'll see me repeating these outfits throughout the rest of summer. 😉 They're just that good!
Another huge plus is that they offer a wide variety of sizes, styles and colors. You all know how much I love wearing color, and there's no better time to wear all the brights than during the warmer months! The design team at SSC absolutely killed it with their unique designs that are not only on-trend but also match up to their shorts and hats to complete an entire outfit. Along with that, I love that it's so easy to mix & match their pieces! For example, I brought a couple pair of their shorts with me to the beach + a few of their tees, and I was able to mix & match / rewear a bunch of the same pieces but they all looked like totally different outfits. Gotta love when comfort, style & practicality collide!!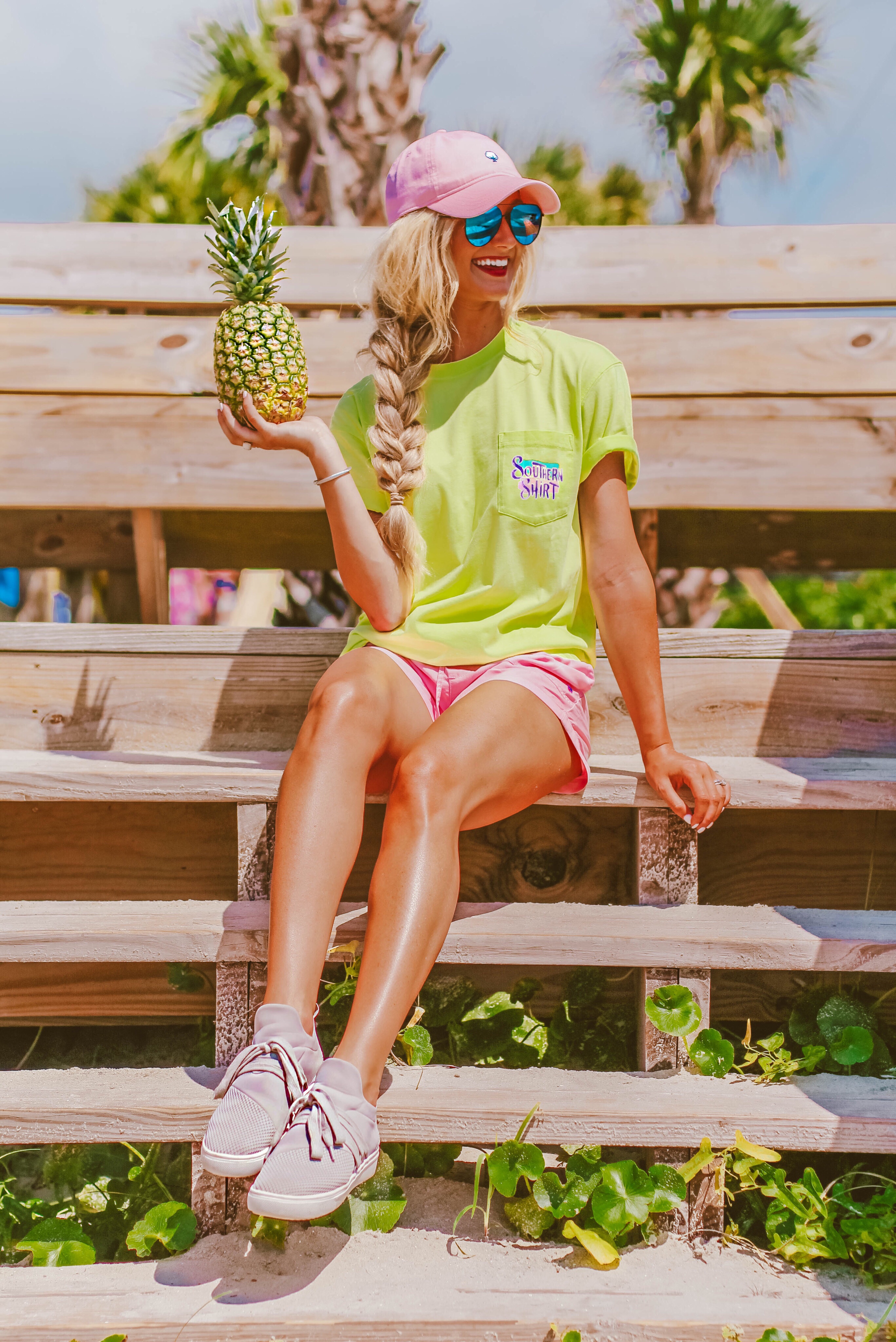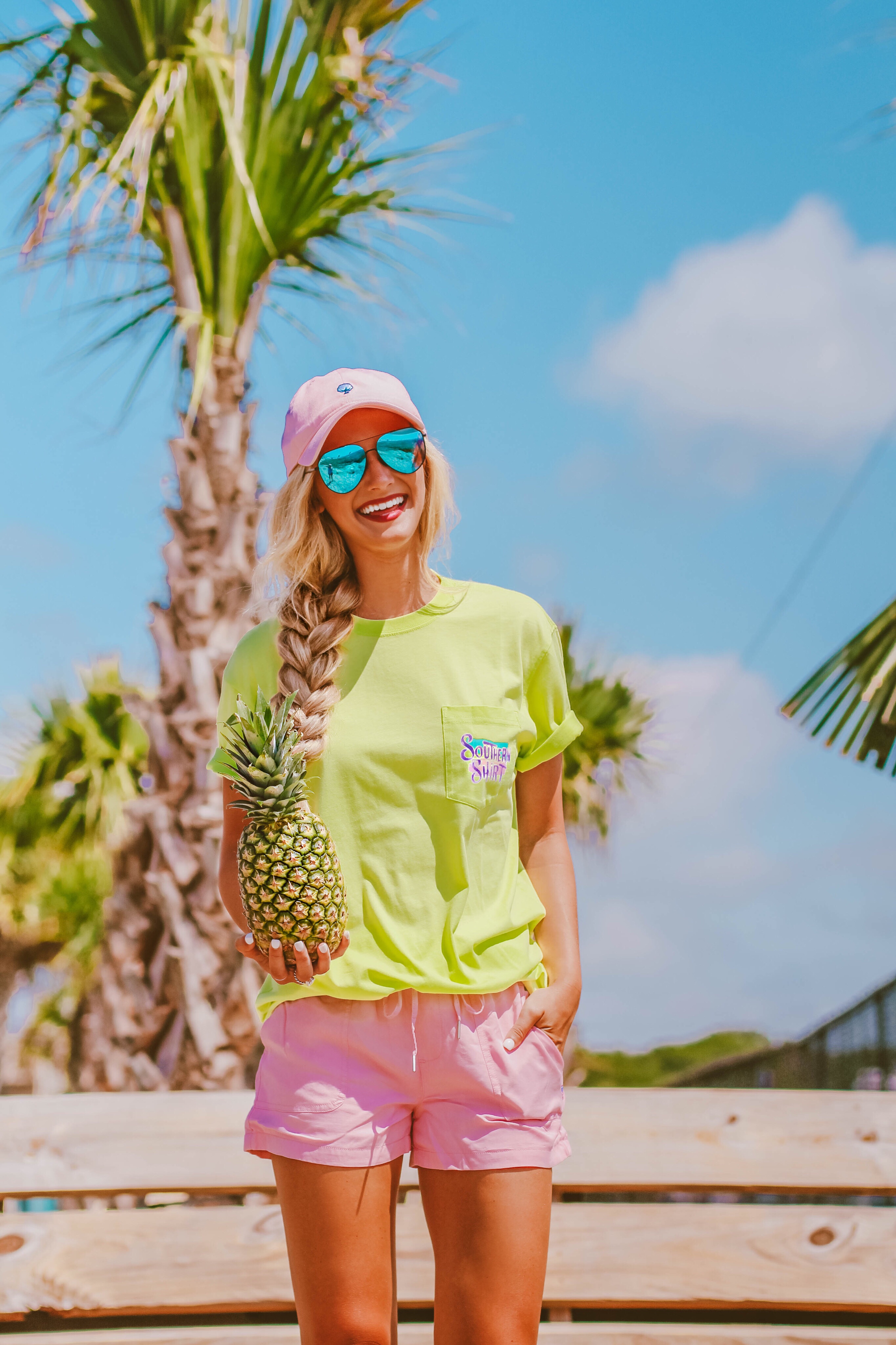 ---
MY TOP PICKS:
If you saw my Instagram story unboxing haul about a week ago, then you've probably already seen all the pieces I got from Southern Shirt, but I wanted to share all the links to everything I got in this post incase y'all wanted to snag some for yourselves! I highly recommend it (and I have a discount code for you all to use — woo!).
I seriously love this t-shirt so much that I want it in EVERY. SINGLE. COLOR! It's so soft & cozy to lounge around in or throw over a swimsuit! And nothing says summer like pineapples …
I will be livingggg in these shorts all summer (and even into fall) because they are the perfect mix of comfort and style. I love that they are casual enough to wear with slouchy tees but can also be worn with a cute, fitted top & wedges. Versatility at its finest!
True to size. However, I ordered a medium for more of an oversized fit!
Just like the Maddies, the same goes for the Cassie style! I love the tassel ties on this version because it adds a little more of a fashion-forward vibe. Another great thing about these is that you feel like you're wearing comfy athletic shorts but they just look a little more upscale … plus you can dress them up or down, unlike some athletic pieces.
True to size — I got a small!
This is another great staple that you could not only wear during the summer months, but also year-round! Wear it alone with a pair of the shorts linked above right now while it's hot outside, and then pair it with denim jeans, boots + a cute jacket in the fall / winter!
True to size. Ordered a small!
LOVE this top paired with white or denim shorts and wedges! I plan to wear mine with white shorts and pink wedges for dinner one night or a day date to the movies with the hubs! This is another great option to carry over in multiple seasons.
True to size — ordered size small!
This tank is possibly my favorite for pairing with ripped, denim shorts and throwing over my swimsuit at the lake or beach! This piece SCREAMS summer and you'll likely want it in every color after you try it on for the first time!
True to size. I got a small and it fits, however it's a bit cropped so keep that in mind when ordering! If you don't want a cropped look, order just one size up.
I love all the pastel colors in this tank! Also, if you order a few sizes up, it makes the cutest swimsuit coverup. I actually got a size large so that I could wear it as a tunic dress over my swimsuits at the lake!
True to size so if you want it to fit like a regular tank top, order your normal size!
Repeat after me… SOFTEST TEE EVER!!! Like, literally the softest t-shirt I've ever put on my body! You'll never want to take it off!
True to size — ordered a small!
If you follow me on Instagram stories, I'm sure you've seen lots of these hats already because I've practically been living in mine! I got the pink and yellow both because I loved them so much, and they're so comfortable! Plus, they're adjustable, which is a major plus. Currently thinking about buying the other colors that I don't have because I just love them that much!
Let's be real … I got this in all colors because we can't ever seem to have too many koozies on our boat. These are sure to get plenty of good use this summer!

---
As promised, here's a special 15% OFF discount code for you all to use on your purchase:
INF-PEYTON15
Enter this code at checkout to receive 15% OFF your entire order!
---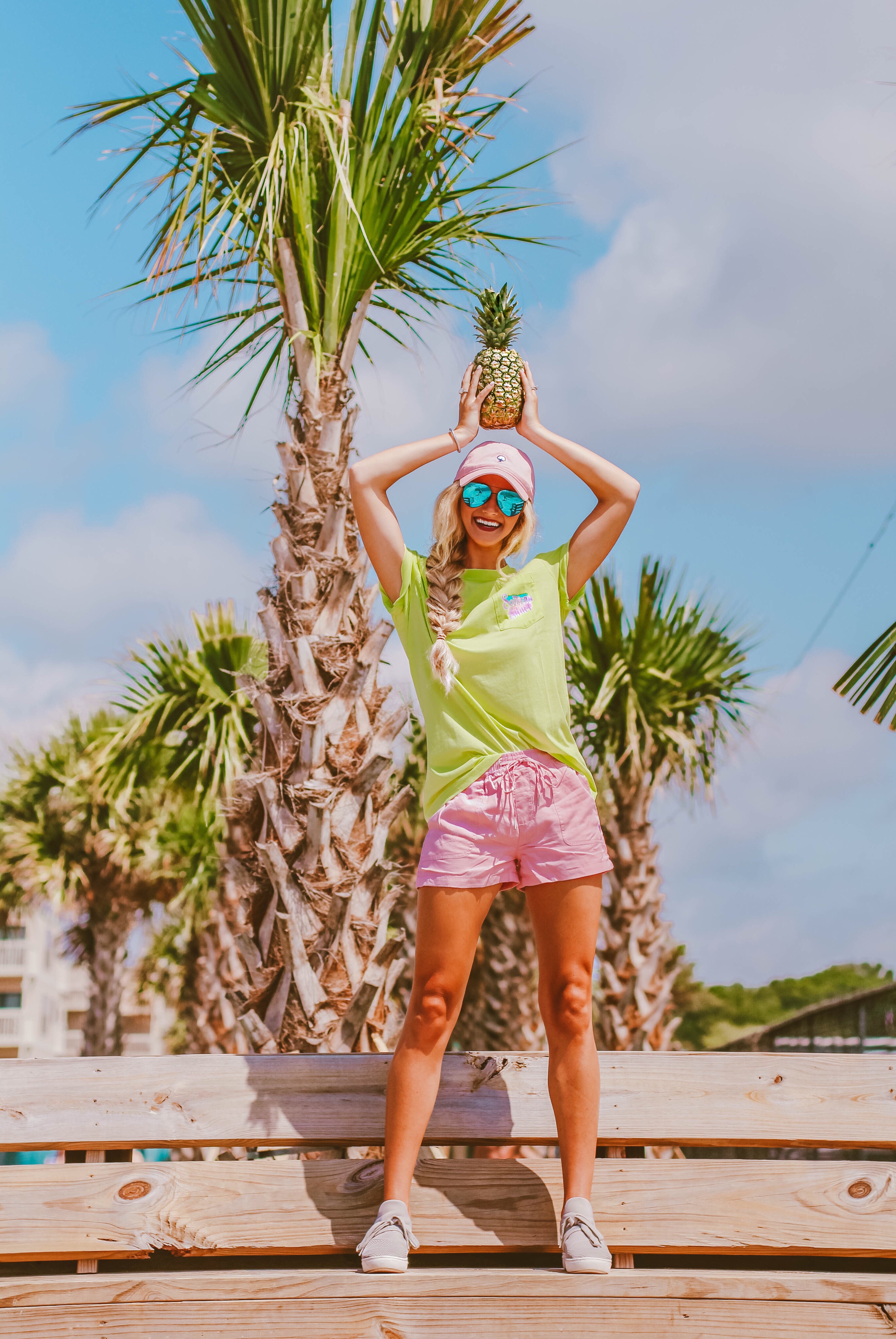 Including a few of my other favorites from SSC that I have my eye on and thought some of you may like them too:

If you have any questions about style, sizing or shipping, feel free to message me directly or leave a comment below and I'll be happy to help ya out! I know you all will fall in love with Southern Shirt Co. just as much as I have! I'm so excited to hear y'all's feedback on it so keep me posted on what you get / how you like it.
Stay tuned for more SSC looks coming to my Instagram later this month — I'll be sharing some more styled outfits from Southern Shirt, including the pieces linked above to give you some inspo on how you can easily mix & match so many of their affordable pieces.
Happy summer, friends! And happy shopping!
xo, P
Thank you to Southern Shirt Co. for sponsoring today's post. As always, all thoughts & opinions are my own.