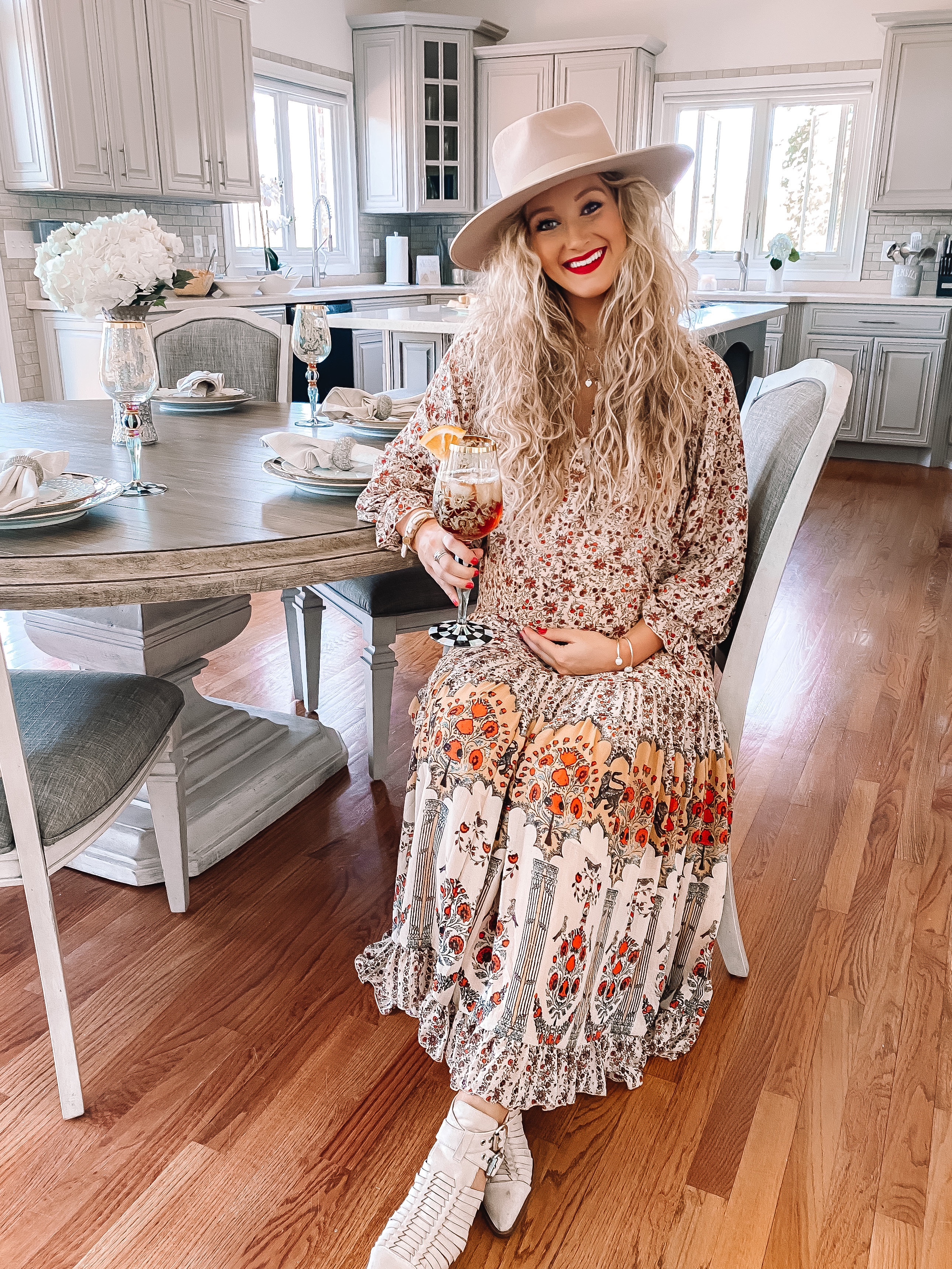 Mother's Day is always such a special day in my eyes because I love celebrating the strong, beautiful women who hold such a big place in my heart … but this year, it took on a whole new meaning, as we prepare for our son to arrive in just three to four weeks from now! I've wanted to be a mother my entire life, and now, that dream is about to come true. I grew up collecting allllll the baby dolls and calling them each by name, changing their diapers, swaddling them in cozy blankets and feeding them their bottles. I even had a mini "nursery" in my playroom for all my dolls to "live" in.  😉
Now, as we prepare for our baby boy's arrival, I feel like I'm living out my childhood dream — only this time, it's the real deal! I can't wait to be this boy's Mommy and teach him the great life lessons that the women before me have lived by throughout my life.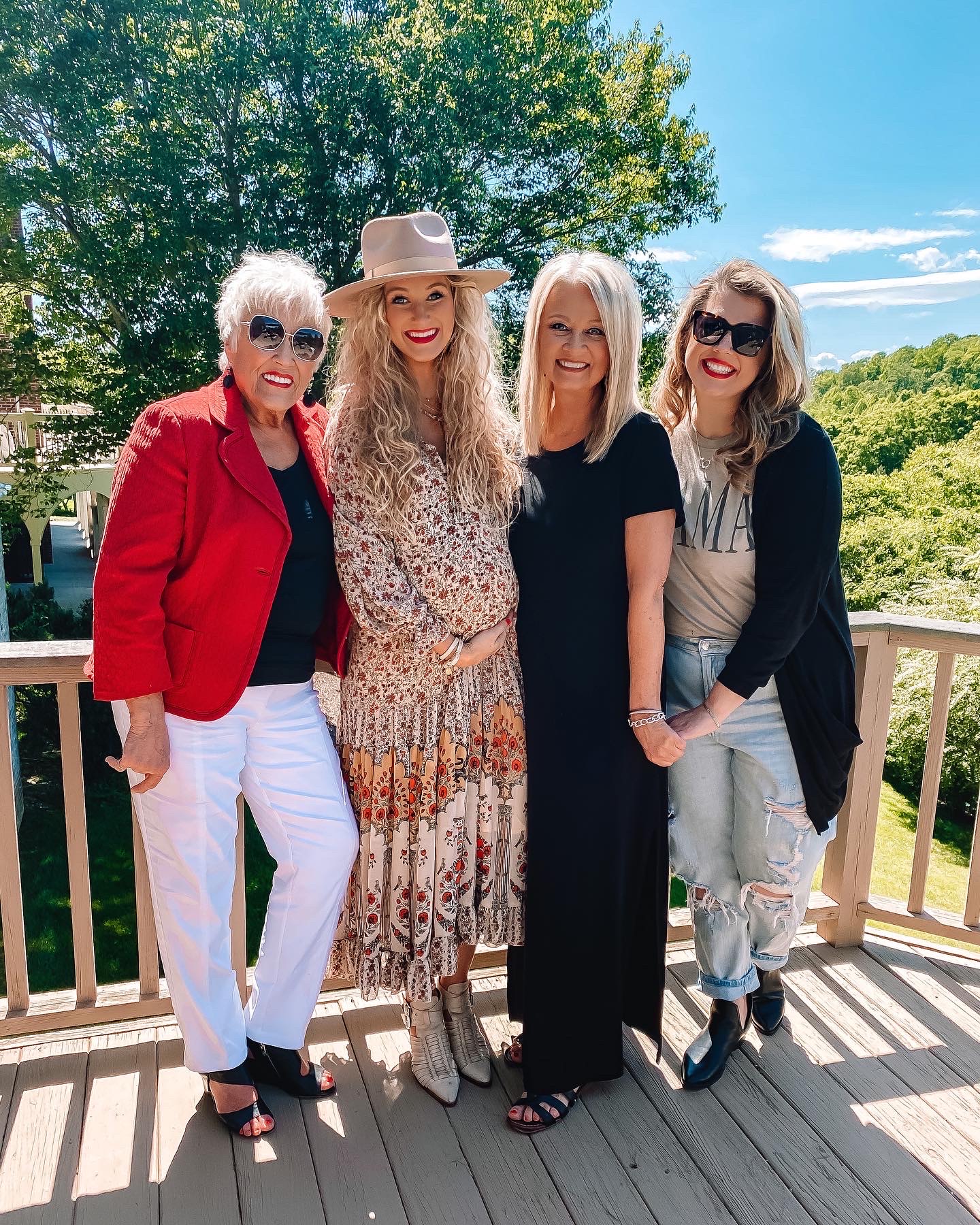 This past weekend for Mother's Day, I wanted to host the special mothers in my life before I join that oh so special club. I wanted them to feel pampered and relaxed, so I pulled out my new MacKenzie-Childs spring decor and place settings for our lunch together. Everything turned out so beautiful, and the ladies really enjoyed the special setup!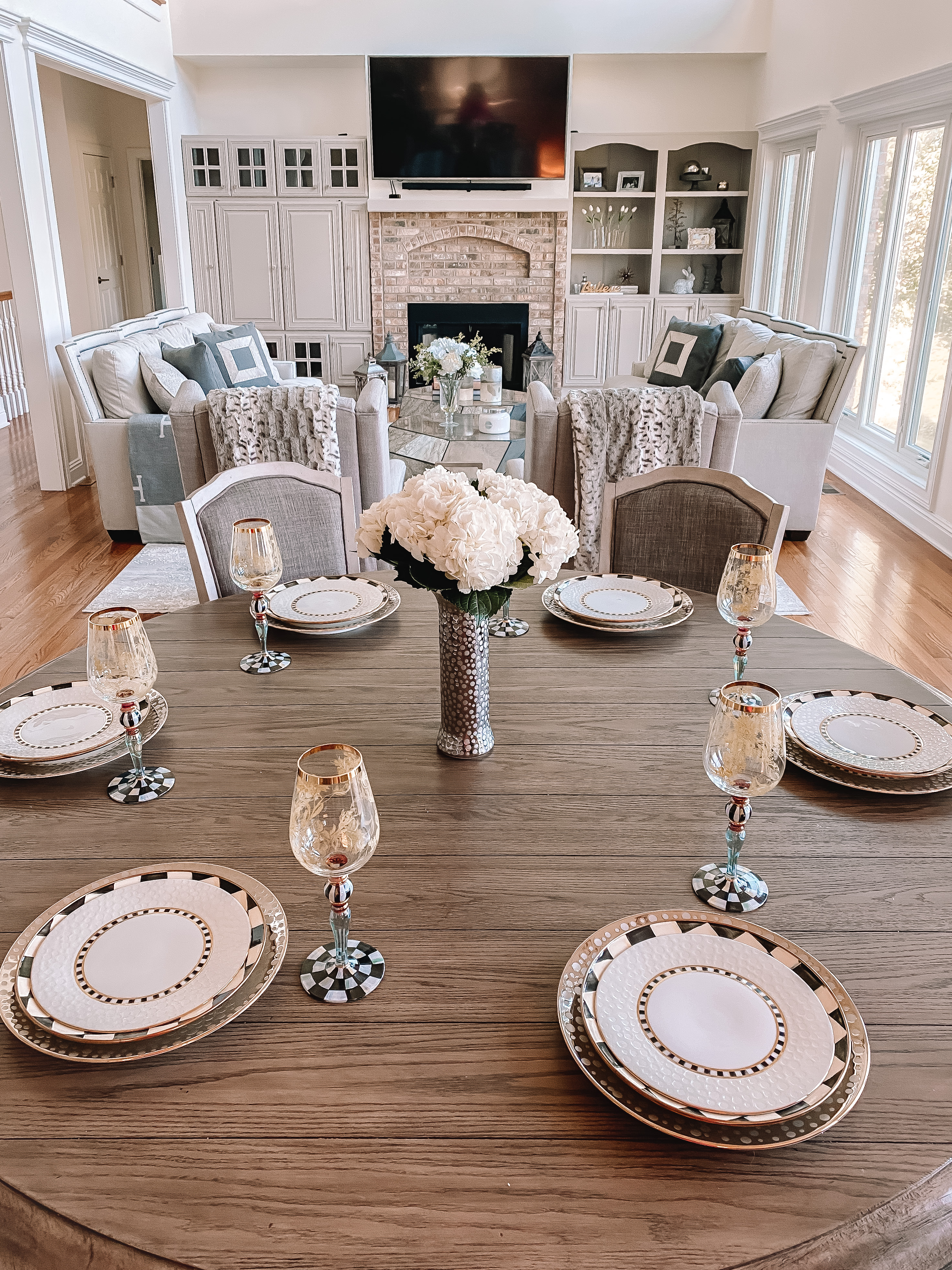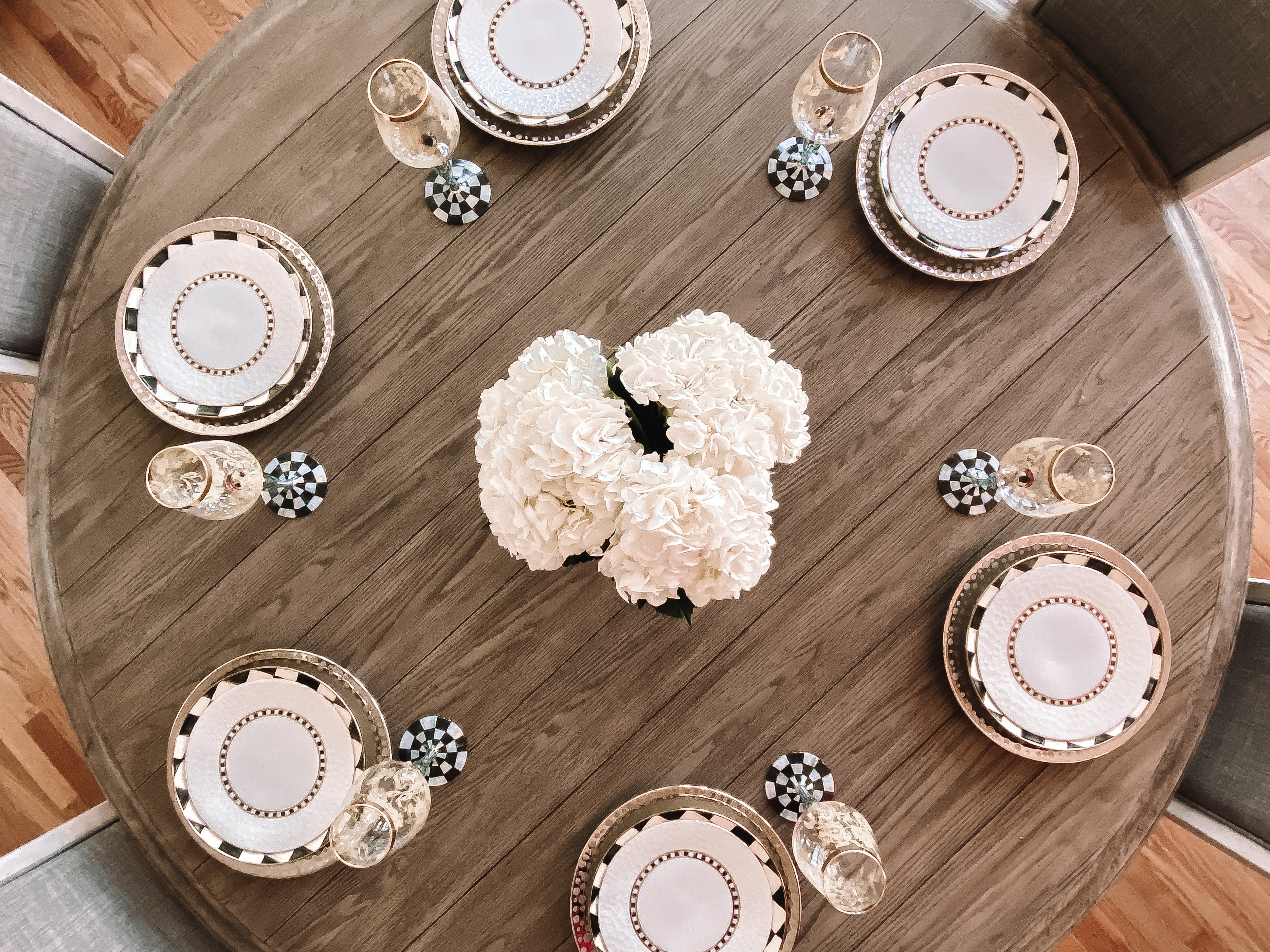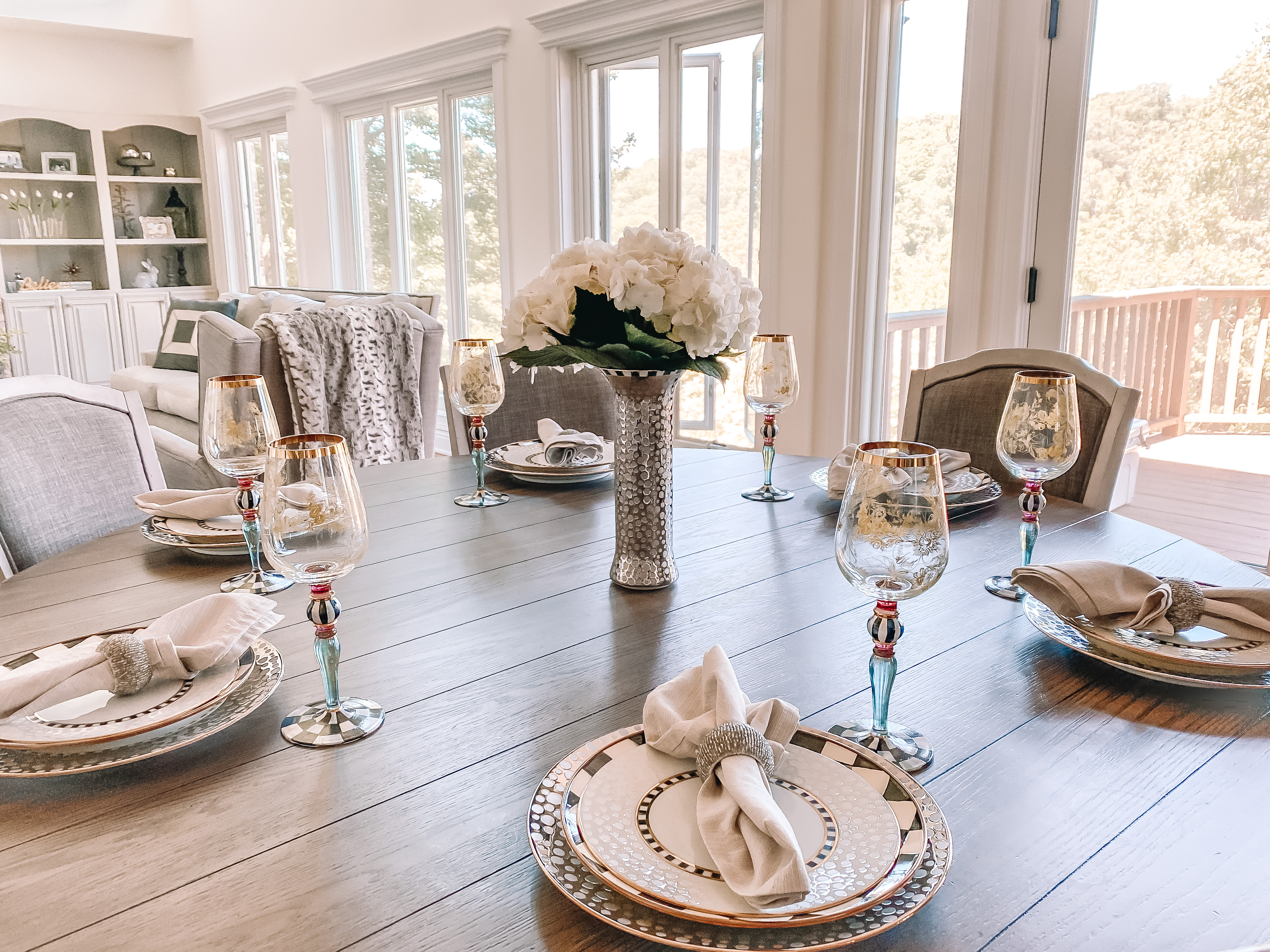 We have slowly started gathering our immediate family back together again, after having no family gatherings throughout all of March and April (which is very unlike us). I'm so thankful that our town has slowly started to phase into a "new normal" with precautions in place, so that we can begin seeing each other again. I've missed my family SO much, so it was truly the best Mother's Day gift to simply have my people back together again to celebrate.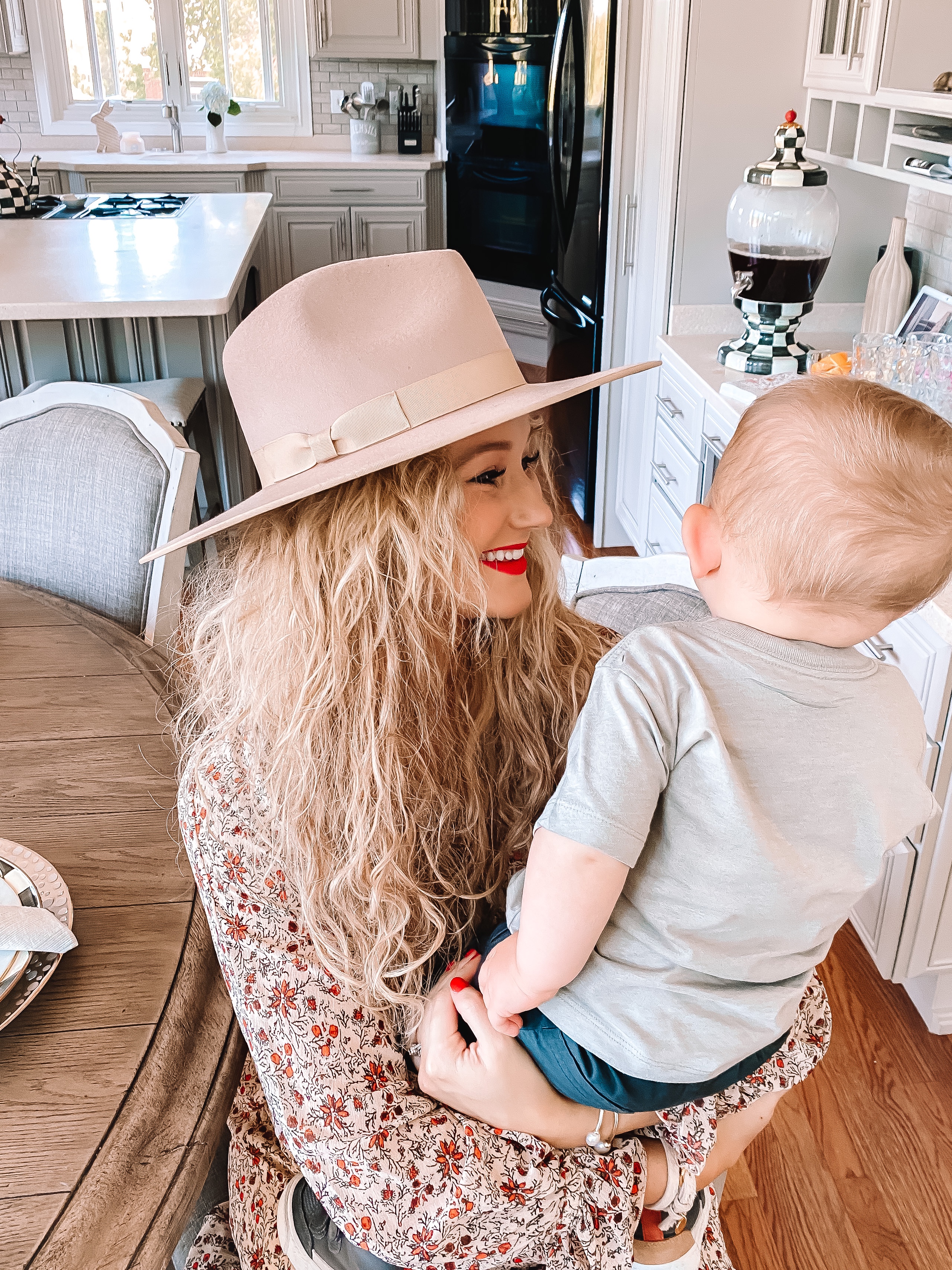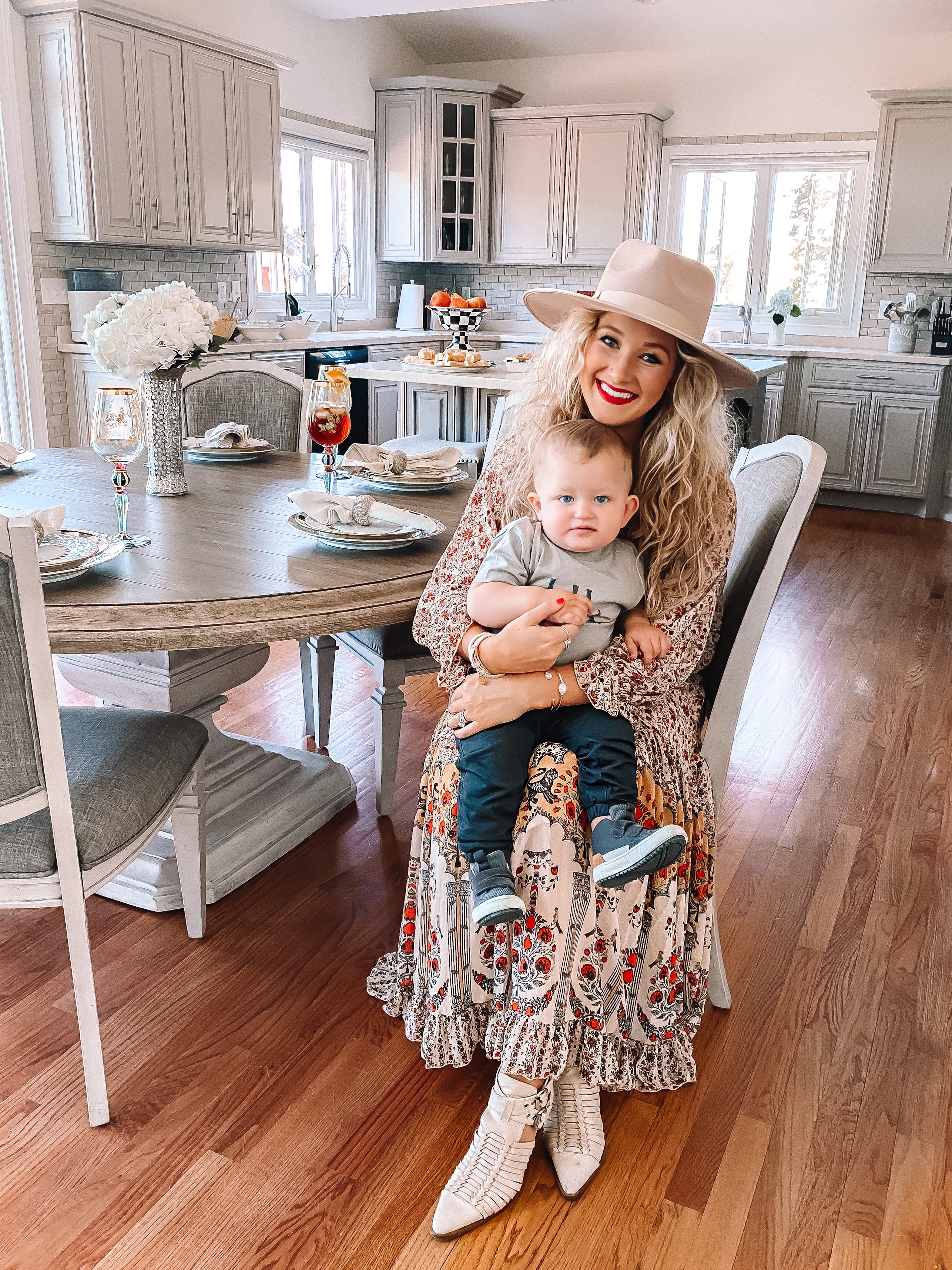 One thing we love to do in our family is collect meaningful pieces to have forever and pass down through generations. My mom, sister, grandmother and I all have some "favorites" that we've collected over the years, and what is really special is when it's a collection that has been passed down from my great-grandmother, to our Granny, to our Mama, and then to us girls. I've always wanted to have a good collection of some of my favorite things to pass down to my own children/grandchildren someday.
My biggest collections thus far include my childhood dolls (which I'm saving for a little girl or granddaughters some day), my shoes (some may argue that this isn't a "meaningful" collection, but I have a serious relationship with my shoes and many of them came from my mama!), and now, my MacKenzie-Childs home accents. I started collecting the iconic Courtly Check, black and white-painted kitchen accents a few years back right after I got married, and I've been adding to my collection ever since! On top of our MacKenzie-Childs kitchen and home decor, we've also begun adding in more holiday pieces, as well as dinnerware for entertaining. This past Christmas, we added a few Courtly Check wreaths, ornaments, and figurines to our festivities, and then recently, we received a new set of dinnerware to spruce up our kitchen tablescape, just in time for spring and summer.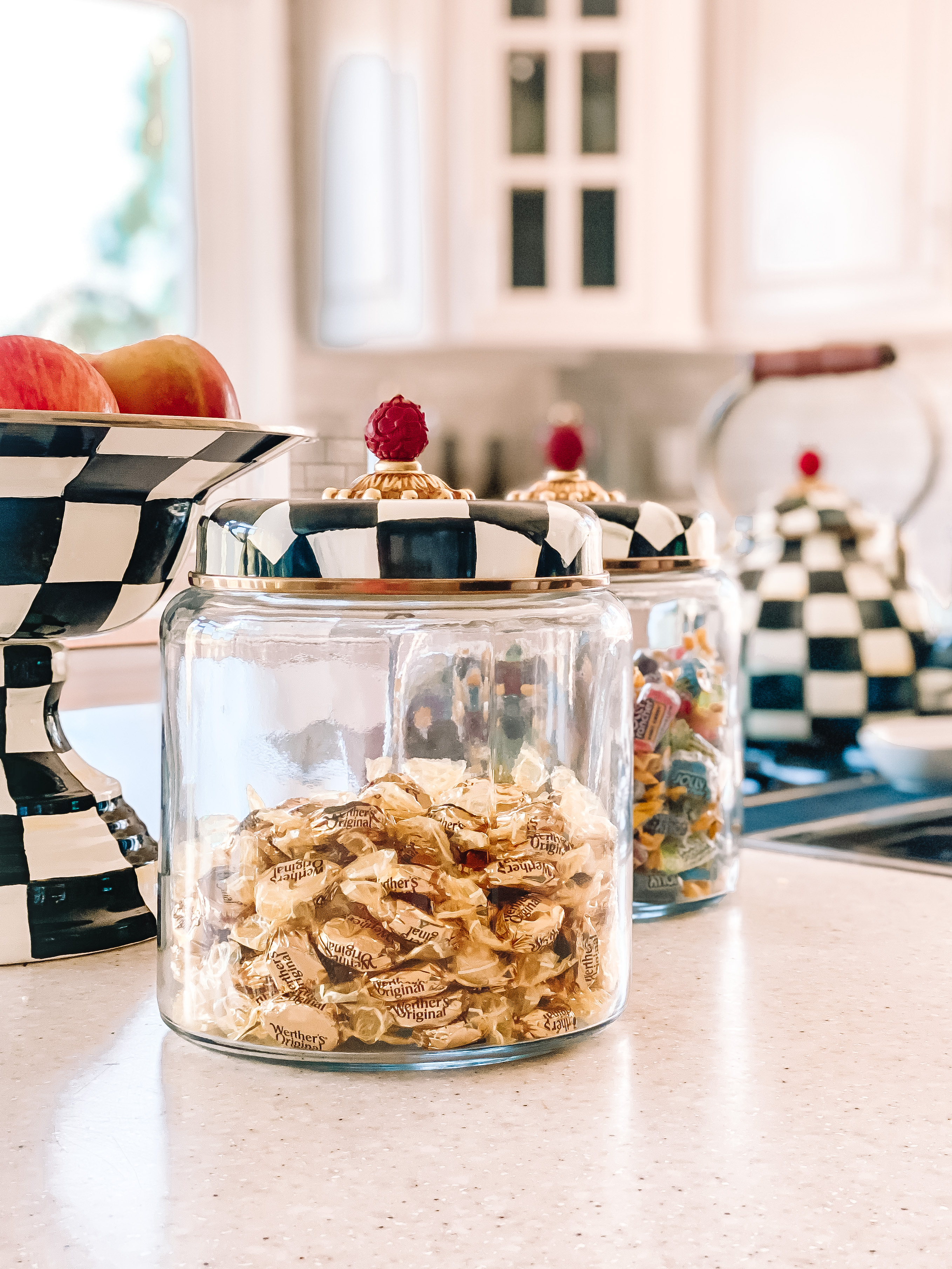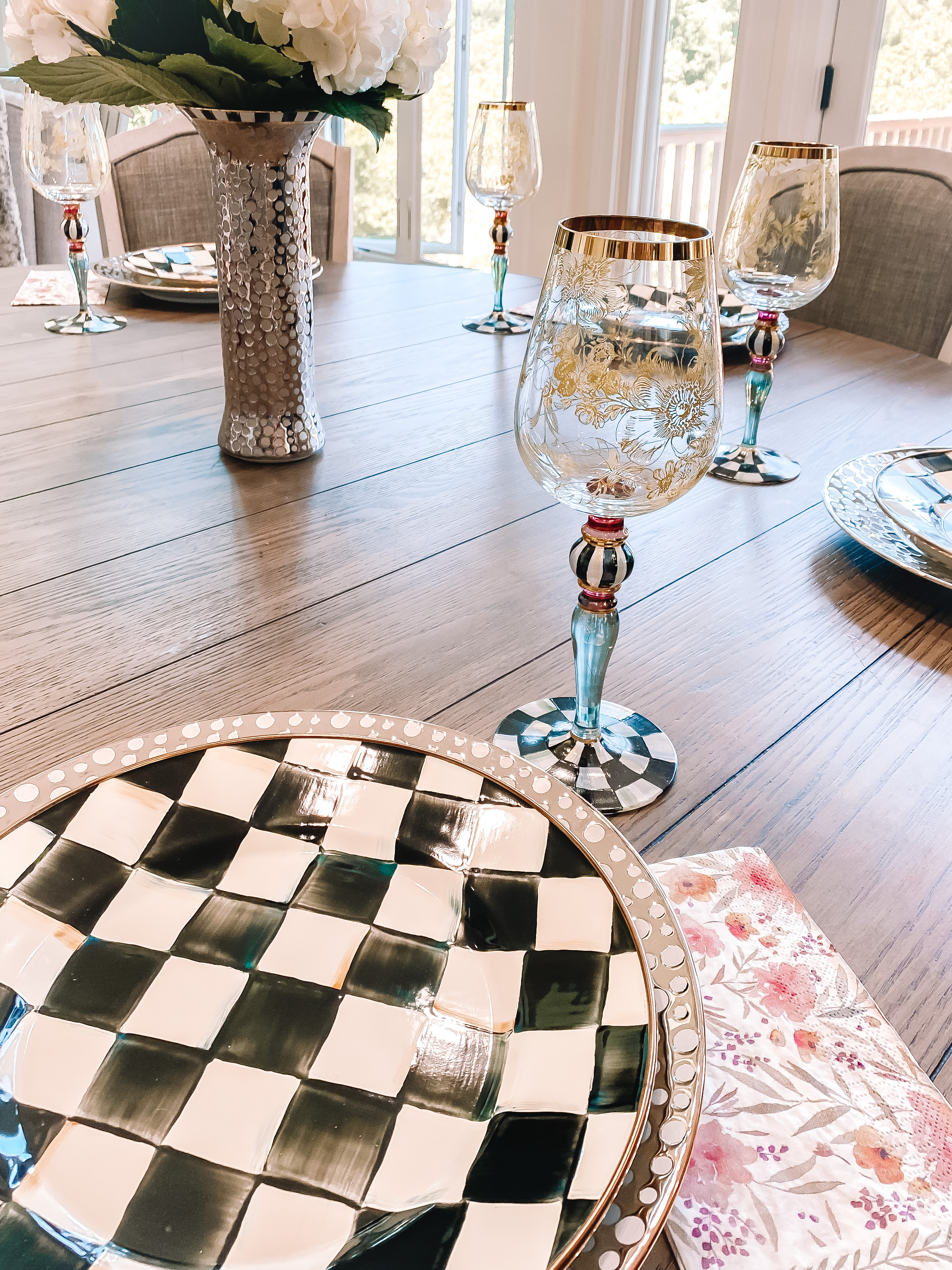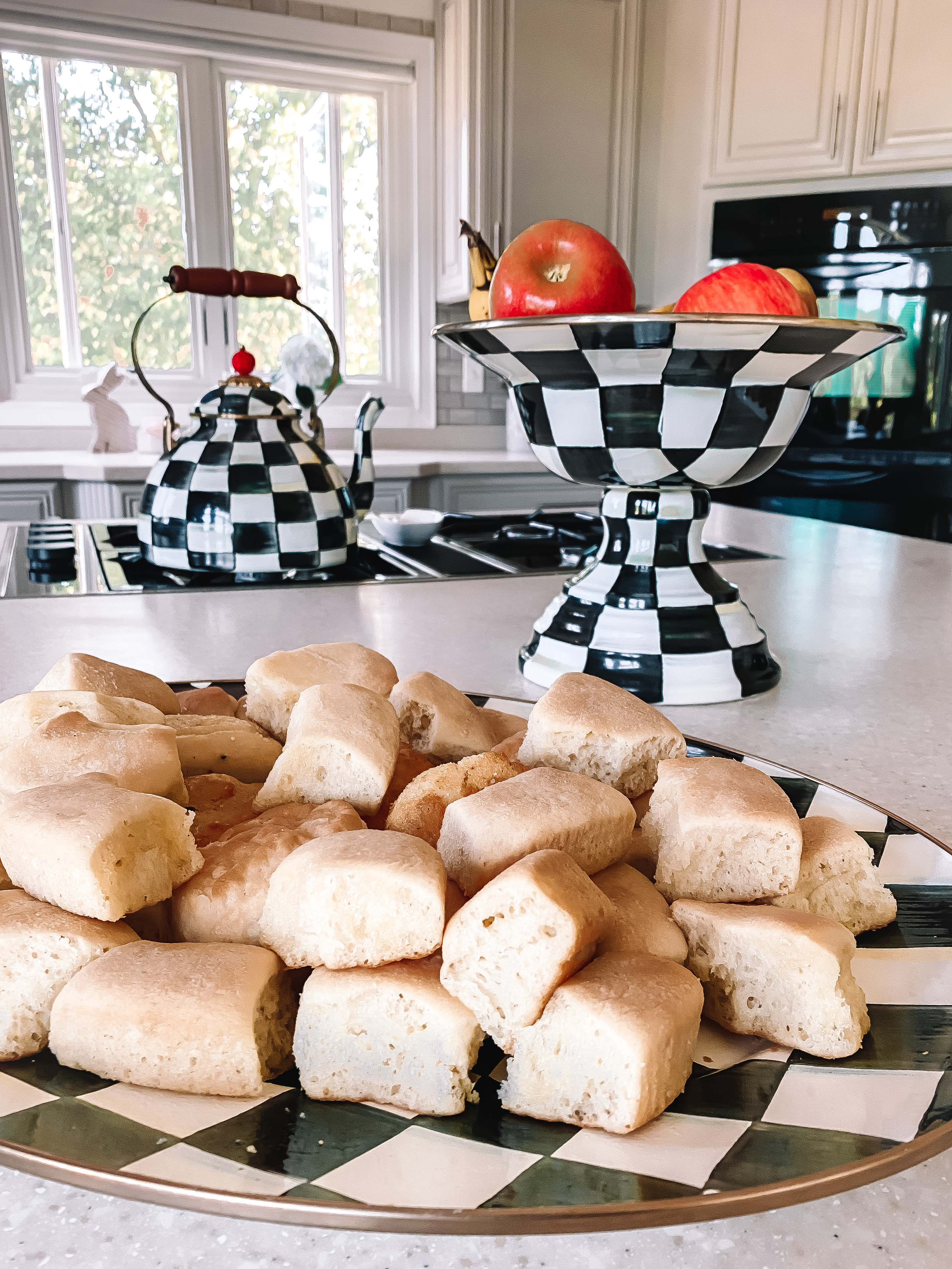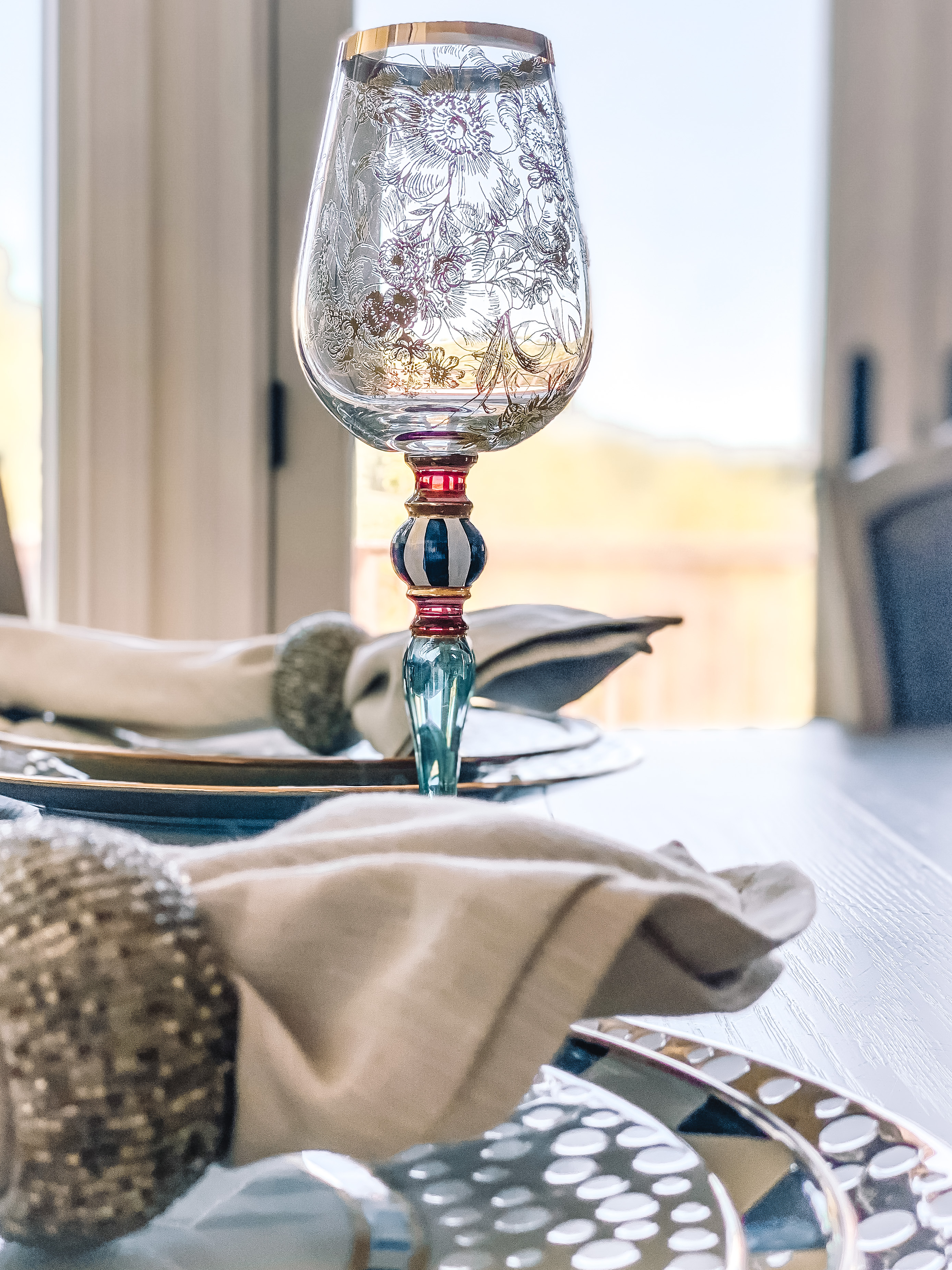 On Mother's Day, we dined on our new place settings, which included the MacKenzie-Childs Soho chargers, Courtly Check dinner plates, Soho salad plates, and blooming wine glasses (which of course I used for my sweet tea this year 😉 ). When ordering our new dinnerware, I was a little hesitant to mix and match the different collections, but I absolutely love how it all turned out, and our guests seemed really pleased as well. I have always admired how well the MacKenzie-Childs collections mix and match to create a beautiful, dimensional look that is unique and unlike anything else on the market. The careful attention to detail and hand-painted designs make these pieces so timeless and elegant.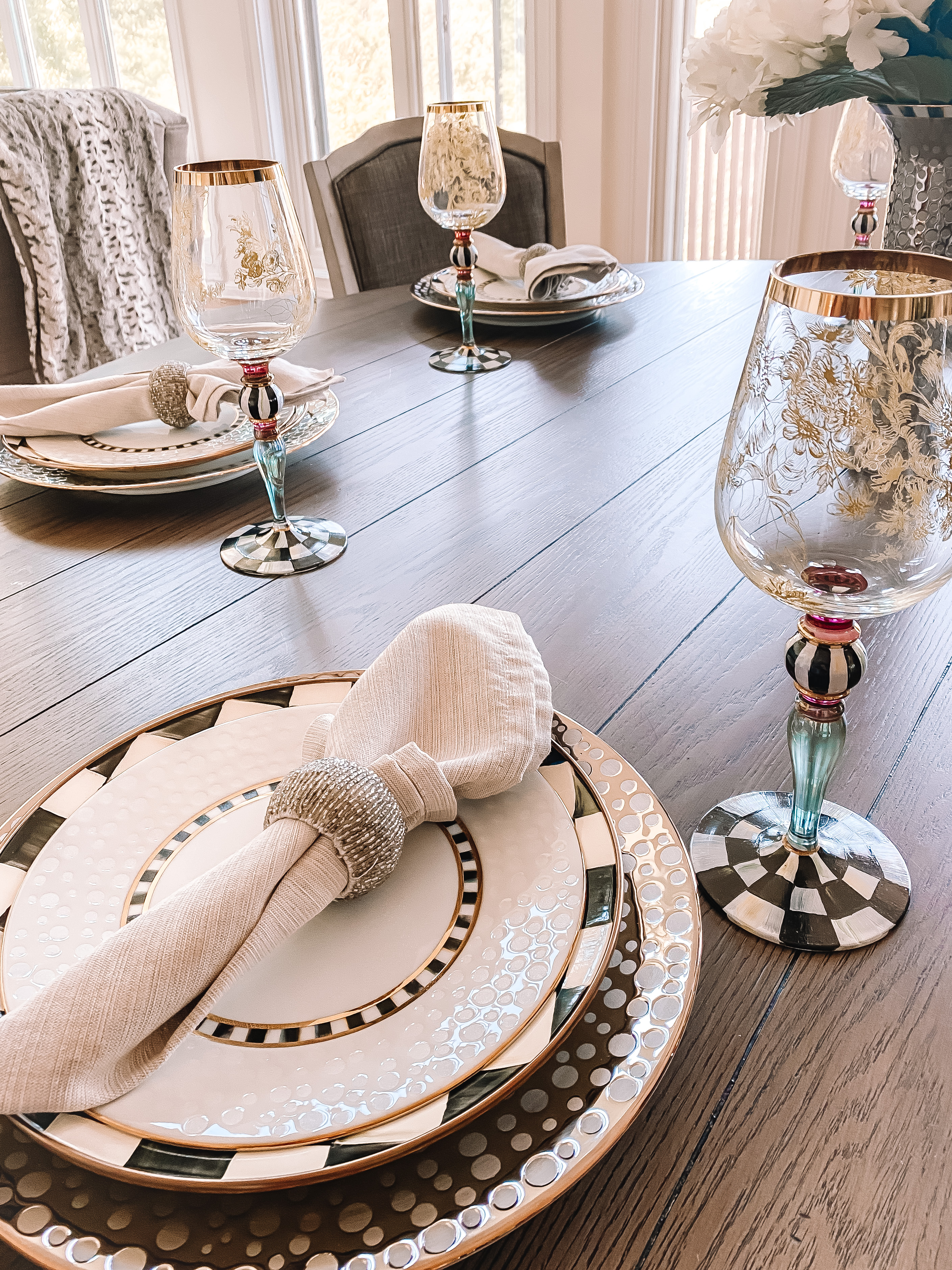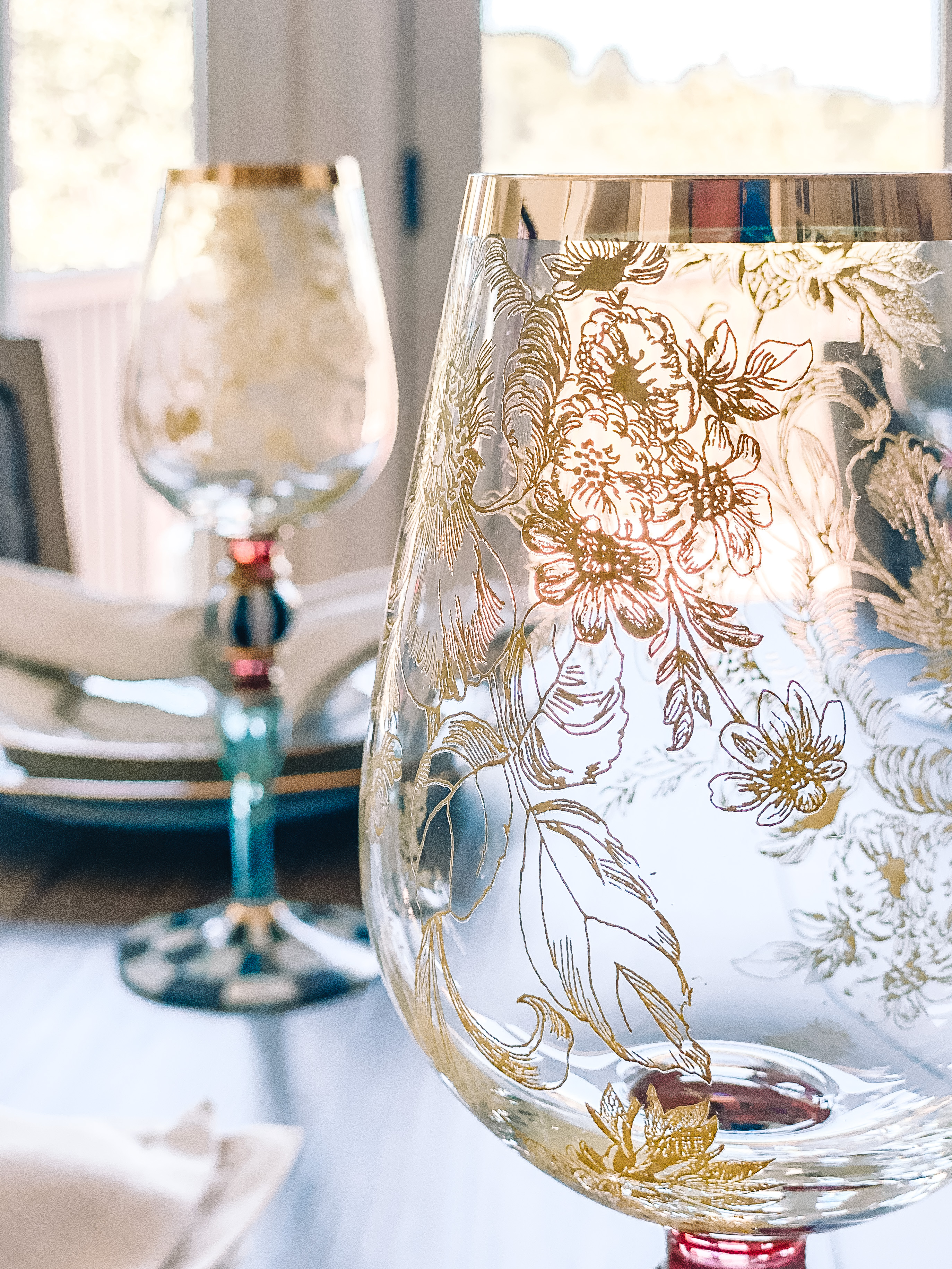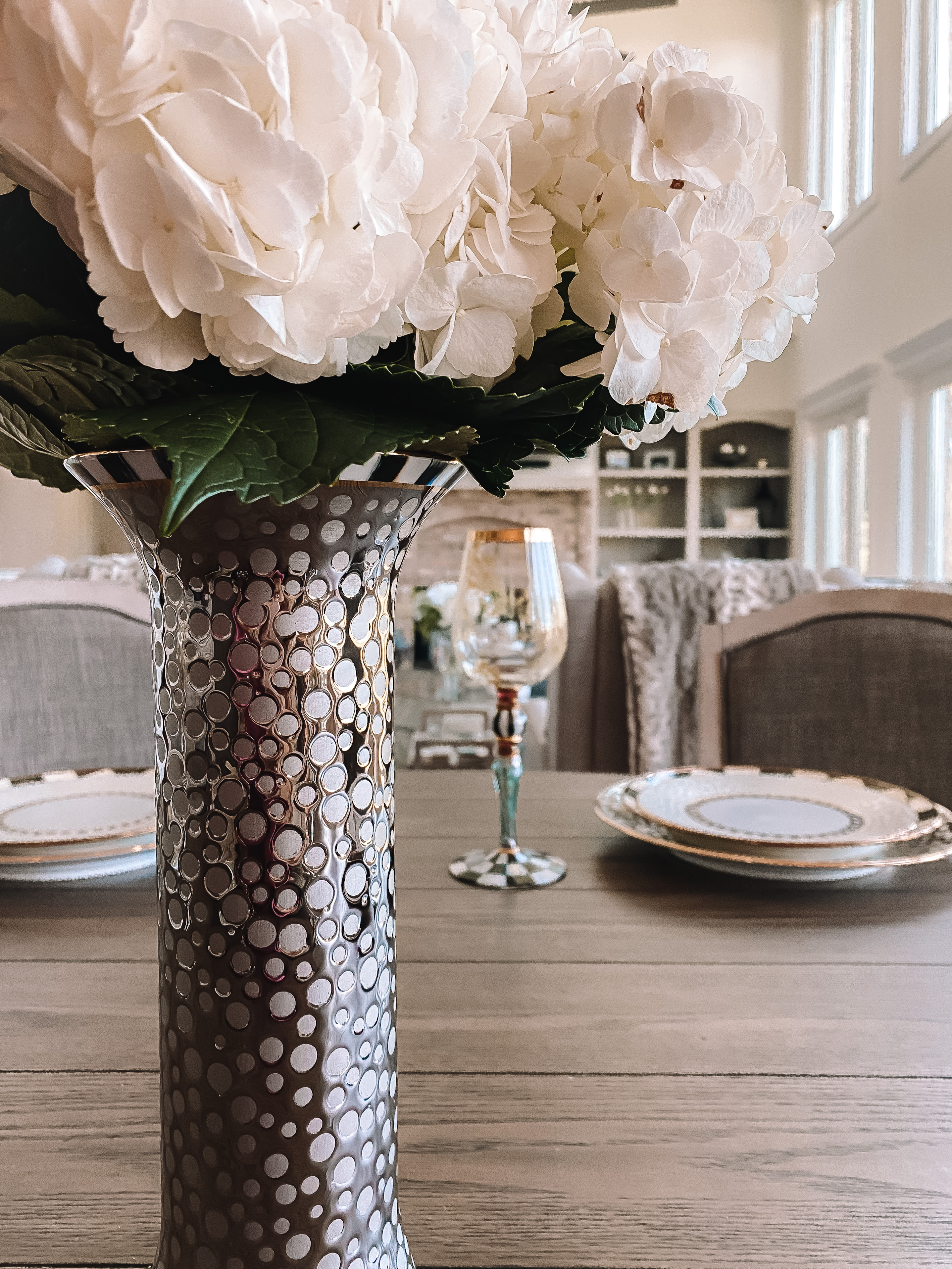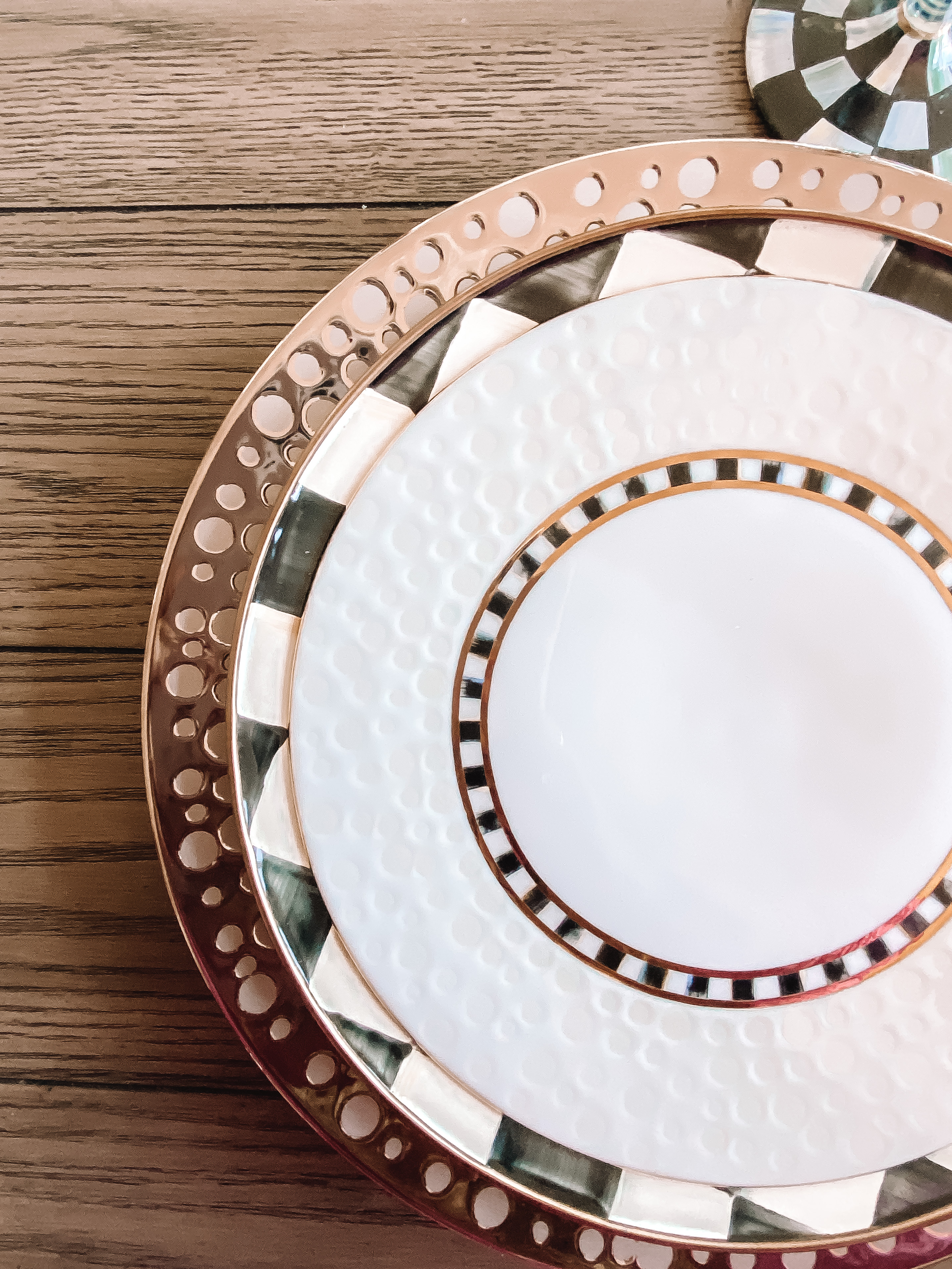 We also put our new Courtly Check enamel beverage hostess stand to good use, and it was such a great conversation piece. It was the perfect size to hold our sweet tea that we all love here in the South 😉 and the classic pattern tied in perfectly with the dinnerware accents and other Courtly Check pieces that I pulled out of my collection to use for this occasion.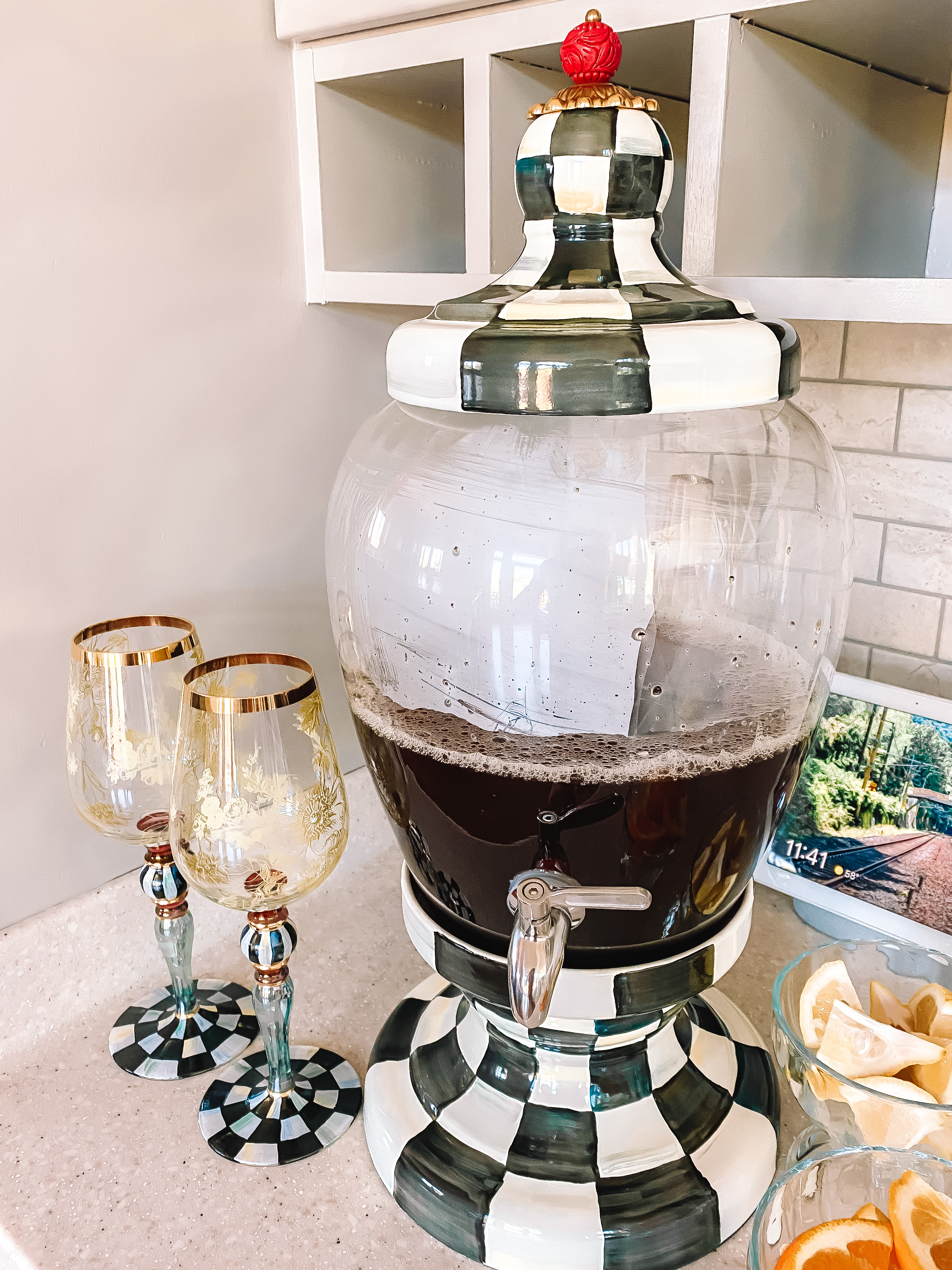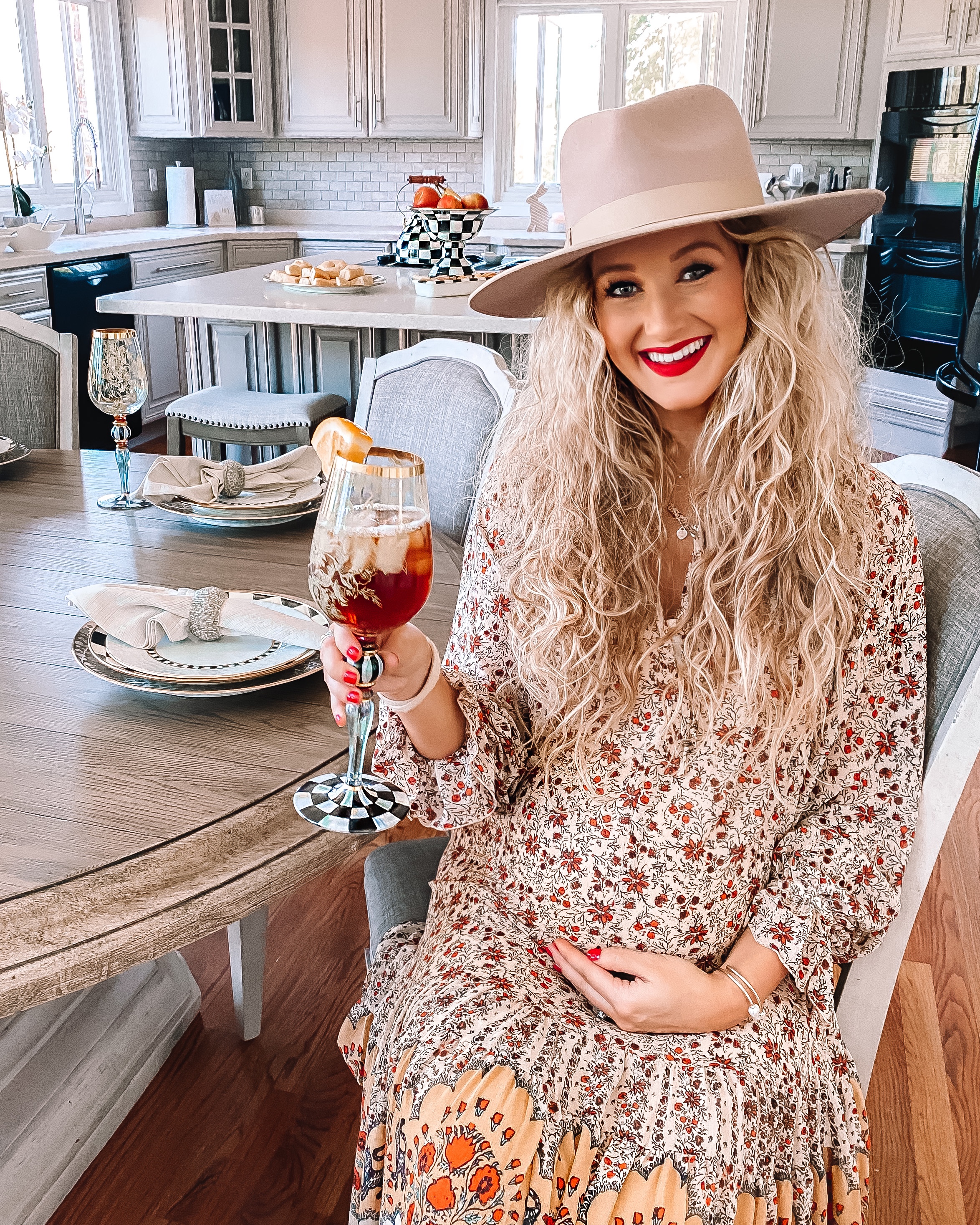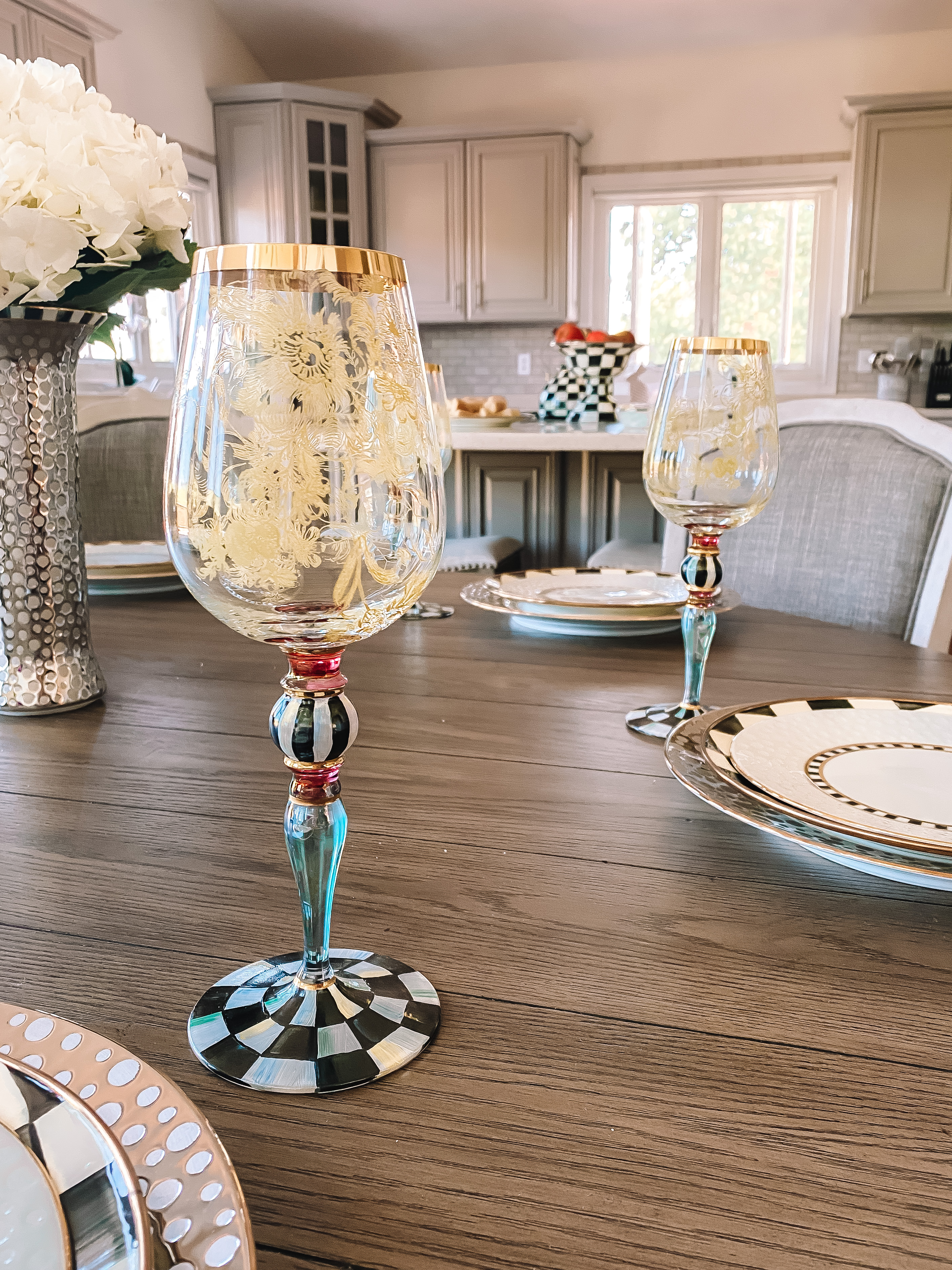 Whether you have been building your MacKenzie-Childs collection for years or this is the first time you are hearing about the wonderful company, I recommend browsing their site for your next "treat yourself" moment! MacKenzie-Childs pieces are timeless and elegant, and there are so many beautiful styles to choose from. Their pieces also make the greatest gifts for any special lady in your life, and it's a nice way for you to help contribute to a new collection for many years to come. Fun Fact: I first learned about the MacKenzie-Childs brand through my Mama, who equally loves the company as much as I do! She gets just as excited as I do when a new MacKenzie-Childs order arrives!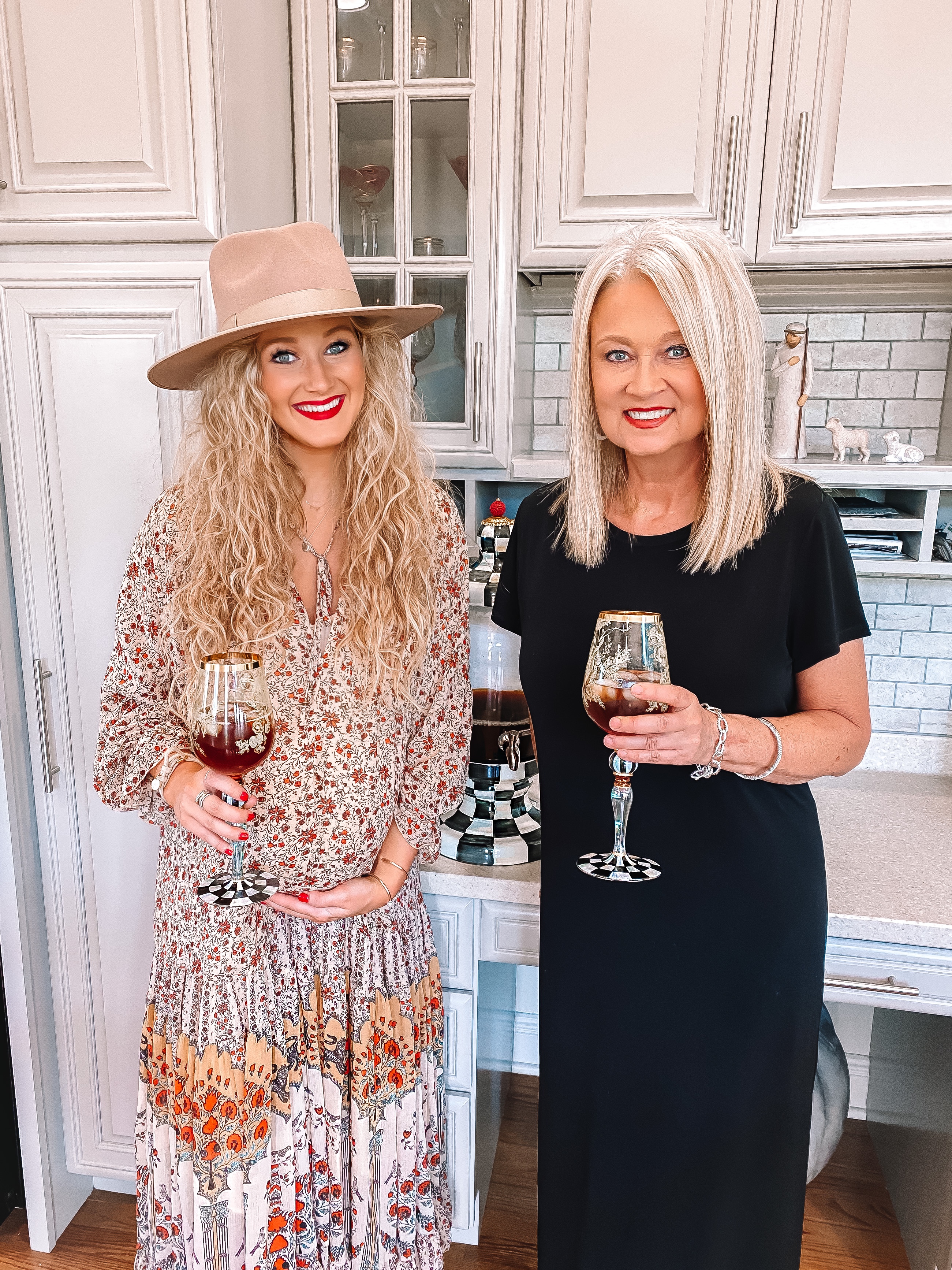 If you are looking for a "late" Mother's Day gift or have a special lady in your life with a birthday coming up, I highly encourage you to shop around at MacKenzie-Childs to find that perfect surprise. There are so many one-of-a-kind pieces to choose from that are sure to put a smile on anyone's face!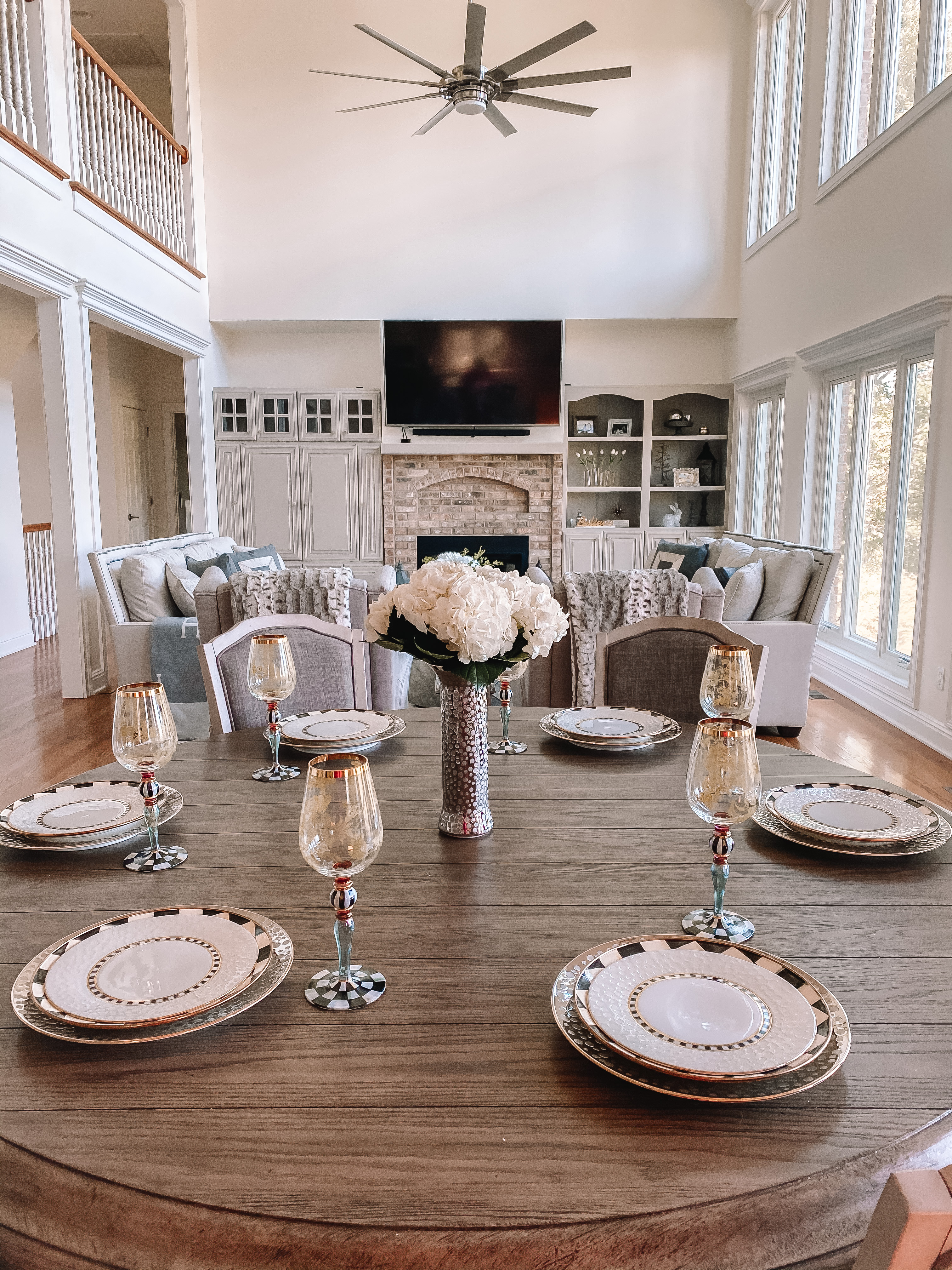 Shop the post:

Do y'all have a favorite MacKenzie-Childs collection? If so, leave a comment below, sharing which print is your favorite!
Hope all of you wonderful mamas and motherly figures had an amazing Mother's Day!! You are loved and so appreciated. Don't ever forget that!
xo, Peyton
---
Thank you to MacKenzie-Childs for sponsoring today's post. As always, all words and opinions are my own.